2-9-18 | Success Story
"STEM opened my eyes to a whole new world"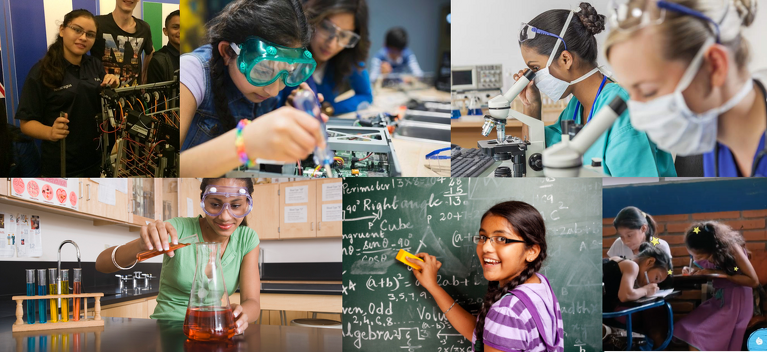 On the International Day of Women and Girls in Science, Fabretto joins the United Nations to reaffirm its commitment to reduce the gender gap in the science, technology, engineering, and mathematics (STEM) sectors, especially for girls like Alejandra, living in at-risk communities.
Just as computers shaped the world more than 30 years ago, today technology plays an important role in almost all economic and educational fields. No matter who you are or where you're from, having access to STEM education can open doors for you and determine your future. In fact, according to the United States Bureau of Labor Statistics, between 2010 and 2015, employment in STEM occupations grew twice as much as non-STEM occupations (10.5% compared to 5.2%). Additionally, an overwhelming percentage of STEM occupations (93%) had wages that were higher than the national average. Active learning, prominent in STEM education, also encourages creativity, develops critical problem-solving skills, and increases retention rates. In a world where STEM increasingly determines the future, Fabretto provides quality Technical Vocational Education for low-income youth in Nicaragua, in order to increase their chances of employment and success in the future, as is the case for Alejandra, particularly in the field of robotics.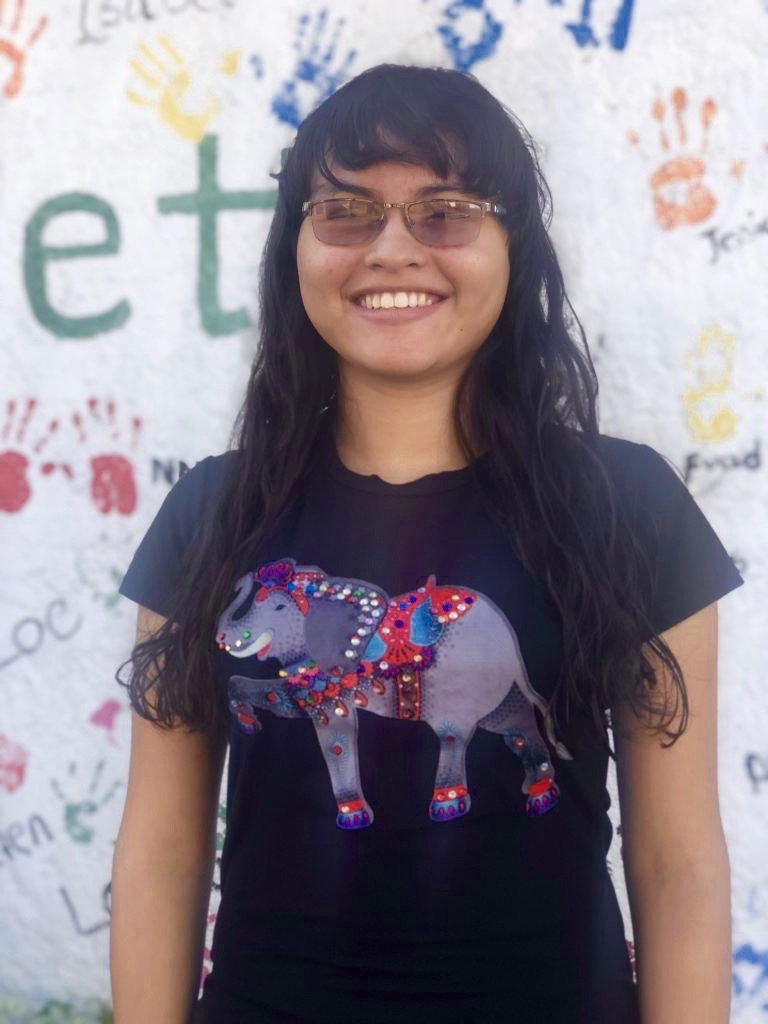 Alejandra is a 17-year-old teenager with a great passion for learning. Originally from Acahualinca, one of the communities with highest social risk in Managua. The everydayness of her life experienced a complete turnaround when she was given the opportunity to apply for a scholarship for a course in technology and micro-computing as part of Fabretto's Technical Vocational Education Program. When Alejandra was one week away from completing her computer course, she was extended an invitation to join the robotics team that would go on to represent Nicaragua in an international competition for the first time. The level of technological understanding she acquired through Fabretto facilitated the learning process as she participated in the construction of a vehicle or mobile robot for the first time in her life. "I liked to build miniature robots, but I still did not know how to bring them to life," she confesses. She never thought that one day she would receive training in that field, much less share a stage in an international competition.
Her team was made up of 5 teens; three were in charge of programming and two in charge of designing and building the robots. Finn Hermeling, a Fabretto volunteer who became her mentor, showed her how to make the pieces more mobile and shared tips that opened her mind and allowed her to dream. "Don't let the pieces trap your imagination. In a sense, free your mind and let your creativity guide your designs," and so she did. For three intense months, they built and rebuilt their designs preparing for their first international competition, the FIRST Global Challenge in Washington DC, with over 120 countries participating. Looking back, she smiles as she remembers her nerves as they prepared for the competition. "We were a young team with almost no experience and we were going to compete against very talented young people," she recollects. It was almost overwhelming for the team, yet they pushed through the nerves and were soon on their way to DC, becoming the first in their community to travel abroad.
Alejandra had been at the Managua airport before, but she had never been on the other side of the glass, that area that, right up until her trip, seemed so mysterious and where only the privileged travelers had the opportunity to enter.  "I always dreamed of having the chance to fly on a plane and I almost couldn't contain myself… I can't explain the feeling I had as the plane took off, to see the land and objects shrink below me was amazing, incredible…I loved it". Fabretto's robotics team did not win the competition, but they stood out as one of the few representing communities at risk. More importantly, the reward of sharing experiences with other young people and learning new skills during the FIRST Global Challenge was the true reward for their dedication.
She explains, "Robotics changed my life and opened my eyes to a whole new world. Before, my world and my vision were small. It was my home, school, my family; that was it. Now, thanks to the opportunities Fabretto has offered me, I want to see more, new cultures, new people, and new places…one day I want to win the robotics competition!" This newfound drive is what we see as Fabretto's quality education touches the lives of so many families and communities.
Alejandra pointed out that she was always intrigued by mechanical things but was never given the opportunity or the resources to explore the field. For this reason, she is vocal about her gratitude towards all the Fabretto donors who made contributions to ensure the team's participation in the competition. Today, the aspiring industrial engineer is in love with STEM and hopes to return what she has learned to her community.
"I still cannot believe my hands can actually build almost anything I can imagine. Today I show my dad the robots I'm working on and his jaw drops. At times, even I can't believe I actually created these robots. I love to see them move for the first time, just as I imagined them to. Nobody in my family ever thought that I would be building robots and yet here I am…Fabretto changed my life and I still can't believe it, this is a dream come true."
If you wish to support STEM education in disadvantaged communities in Nicaragua and support gender equity in this field, we invite you to make a donation.