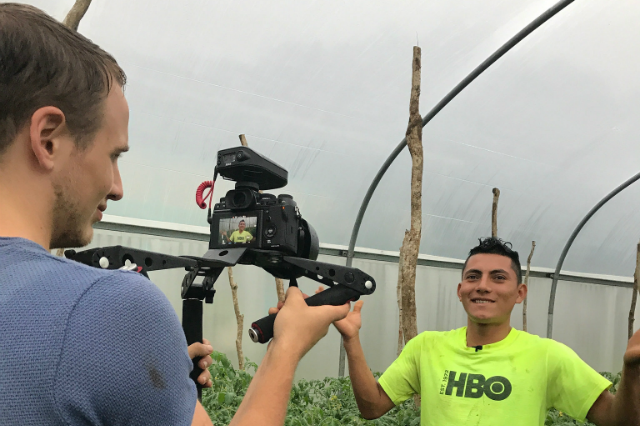 My experience volunteering for Fabretto Children's Foundation was more testing than I could have imagined. I wouldn't trade it for the world.
Lightning cracked overhead on the hills of Las Sabanas, Nicaragua. I did my best to keep my camera focused while the rains preceding Tropical Storm Nate washed out the ground underneath me. My back hurt from carrying camera gear through the mountains of Northern Nicaragua. My legs were caked in mud. I was so wet that I could wring cups of water from my clothing.
"Estás bien, Sawyer?" my boss, beside me in the rain, asked.
On my periphery, I saw a boy taking shelter in his farmhouse. I centered him in my viewfinder and then made a photo, then smiled. I hadn't felt this good in a long time.
Storytelling has always been my passion. In high school, I produced monthly documentary shorts and shot for Multnomah County and Intel Corporation in my hometown, Portland, Oregon. While other kids swam in the Willamette, I worked, often for up to 80 hours a week. I considered myself a seasoned worker heading into a semester of study in Managua, Nicaragua. But no experience could compare to volunteering for the Fabretto Foundation.
Fabretto provides educational and economic support for the neediest communities in Nicaragua. It serves over 20,000 Nicaraguans, mainly in the mountainous northern regions, where many live on $1 per day. It needed a cameraperson to share its clients' stories. I reached out, and shortly after, boarded a bus to Northern Nicaragua with Fabretto's marketing team for a week of shooting. No English, no wifi, and no camera crew. None of it was easy.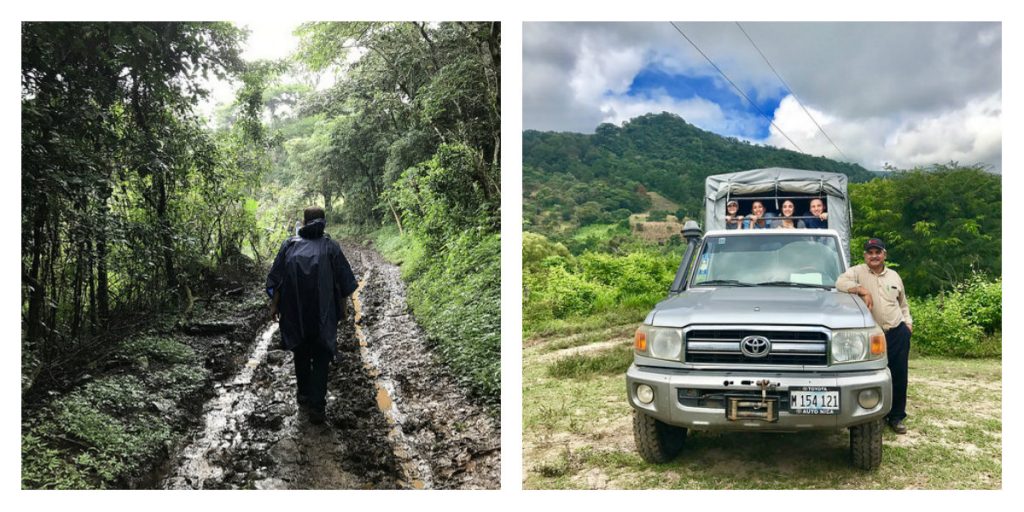 I dripped sweat at almost all times, with relief provided by the occasional tropical rainstorm. My joints ached from rocky camioneta (truck) rides through unmaintained trails. Traversing mud and rivers left my feet soaked.
But I was never alone.
The Fabretto team weathered every hike and rainstorm with me, offering their jackets to protect my equipment from the rain. For every rough camioneta ride, there was great company with whom to share the turbulence. For every river crossed, there were others wading with me, some carrying children.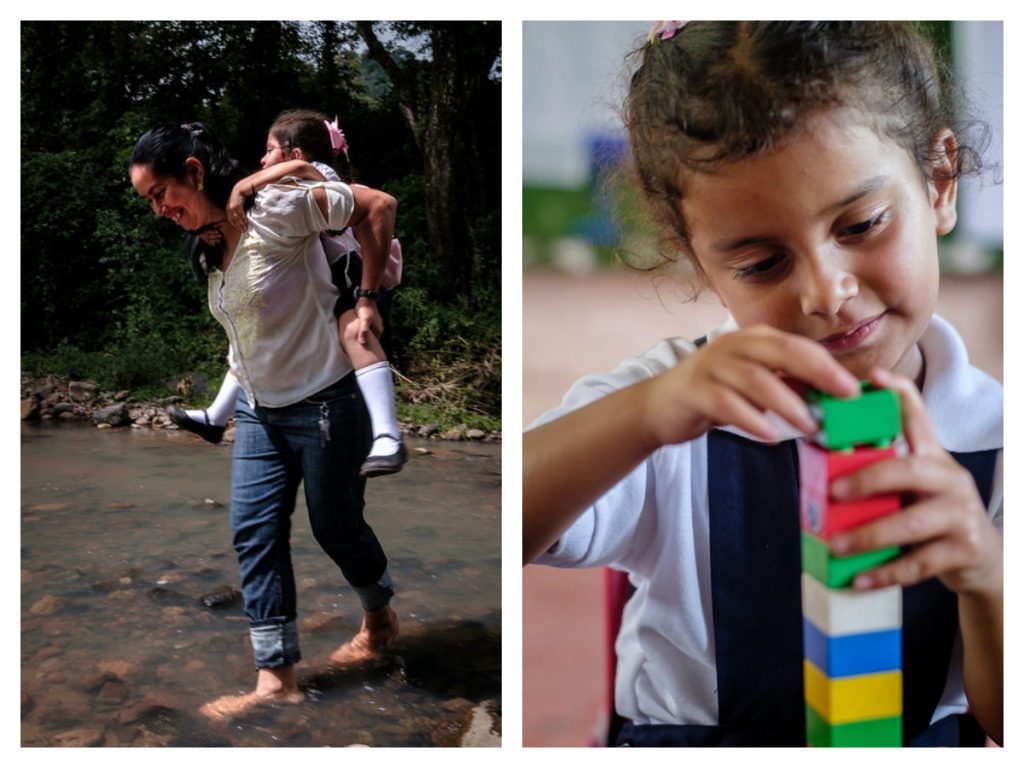 I found strength in the stories of those Fabretto serves. Like Jessie, a 15-year-old who survived severe malnutrition to become a leader in her community. And Daniela, an elementary student who finally could walk to school in proper shoes – a journey which involves jumping across a waterfall – one which she made for years without them.
I struggled to process the experience in the moment. One Fabretto beneficiary helped me find clarity.
Wrapping a shoot at Fabretto's Ocotal center, a schoolgirl approached me. She dreamed of becoming a photographer but had never seen a camera like mine. I handed it over. Her parting words stuck with me, "Nuestras historias necesitan ser contadas. Un día, las contaré." Our stories need to be told. One day, I will tell them.
It clicked for me then. I had always loved film, but it rarely fulfilled me. It felt like a hobby as opposed to a calling. But this was different. I wasn't securing a check for a corporate executive; I was securing support for a needy family, or telling the world a story it wouldn't hear otherwise. Every shutter actuation had intendment. This was no longer just my passion. This was my purpose.
These stories inspire strangers to send aid across continents. They give hope to the necessitous. They provide every member of the Fabretto community the chance to work for something bigger than us.
So, invest in experiences like these. Tell a story. You might change another's life. You will certainly change yours.
As a volunteer, Sawyer Montgomery filmed and edited videos featuring the inspiring stories of Jessie and Daniela. Watch Sawyer's amazing videos here:
Interested in visiting Nicaragua? Are you a professional photographer or videographer interested in volunteering your time and talent to support Fabretto? Contact our Marketing & Communications team to find out how you can help change the lives of children and their families in Nicaragua.