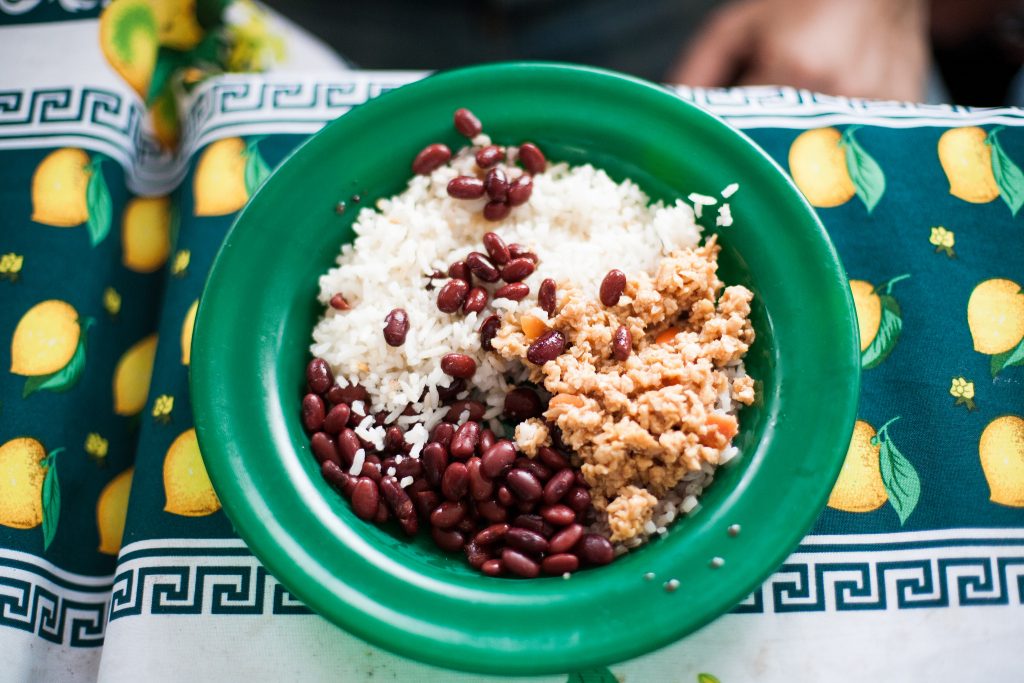 MANAGUA, DECEMBER 19, 2017- The winner of "The Nutritious Dish" contest was Eveling López, with her soy milk cereal, jicaro seed, oats and cinnamon  recipe. She also prepared soy sausage, vegetable salad and soy cakes with corn and potatoes. Eveling is originally from the city of  Chinandega and is the mother of a child who attends the third level of preschool at the Rafaela Herrera School.
"The nutritious dish" contest is one of the 100 actions carried out  by "Cargill 1/3 Project" in Nicaragua, promoted by the company in commemoration of the International Food Day, and aimed at reducing food waste.
The contest was promoted by the Project Nurturing the Future, sponsored by Cargill, in association with CARE International and executed in Nicaragua by the Fabretto Foundation. It was developed in the various schools such as John Douglas in Masaya, Emmanuel Mongalo in Tipitapa, Rafaela Herrera and Andrés Castro in Chinandega.
More than 50 types of dishes were elaborated among these: main courses, sandwiches, desserts and drinks; these were prepared by 30 mothers and 8 teachers from the different schools. Among the dishes that stood out most were: cakes, soups, cereals, curds, sausage, "salpicón", mashed potatoes, "arroz con leche" and coconut desserts.
"The mothers were very excited when they heard about the contest;  they have been preparing the soybeans for days,  making their recipes and decorating their stands", explained Manuel Ordoñez, Director of the Andrés Castro School.
The contest was judged based on the different uses of corn or soybeans as the dishes main base, nutritional value, creativity, use of local resources, hygiene, presentation, cost and accessibility. The qualifying judges was made up of the Nutriendo el Futuro project team.
The contest was followed by trainings in schools on balanced diet and the use of soy as food, which were facilitated by nutritionists. The students made murals alluding to the theme and along with artistic presentations.
FOR MORE INFORMATION (ONLY PRESS): Ana Zavala, Coordinator of Corporate Communications. [email protected] Cel. 58680361
ABOUT CARGILL. It provides food, agriculture, financial and industrial products and services to the world. Together with farmers, customers, governments and communities, we help people thrive by applying our knowledge and more than 150 years of experience. We have 155,000 employees in 70 countries who are committed to feeding the world in a responsible manner, reducing the environmental impact and promoting prosperity in the communities in which we live and work for. For more information, visit Cargill.com and our News Center.