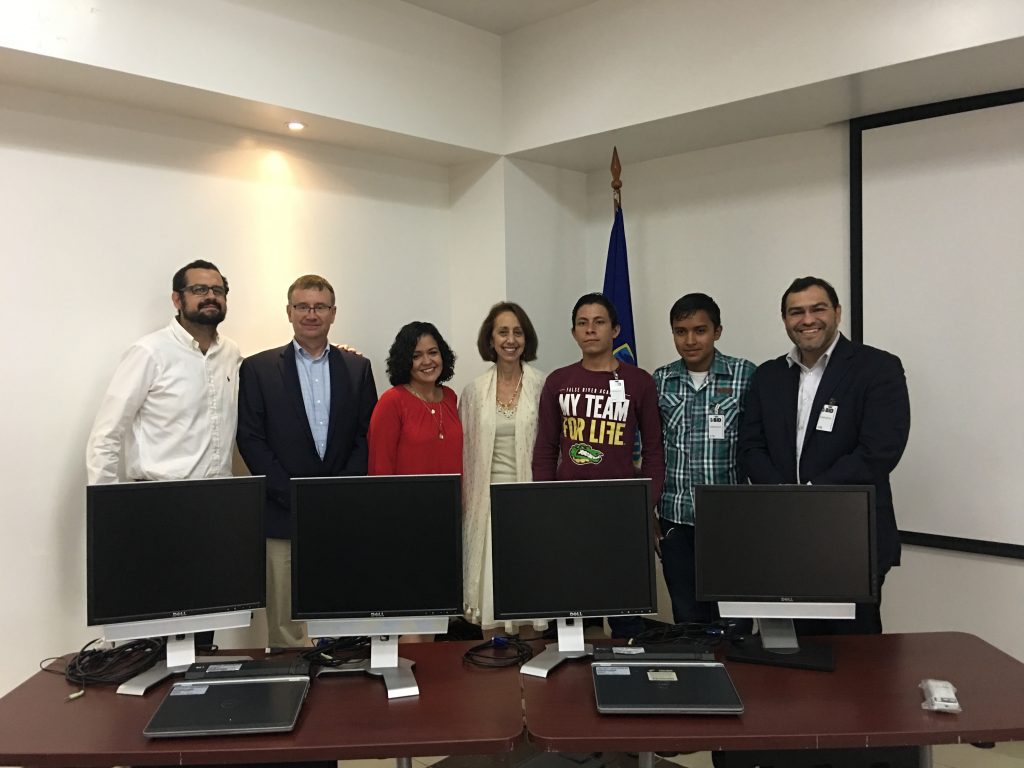 The Inter-American Development Bank donated computer equipment to Fabretto Foundation, that will benefit rural students and members of Fabretto's Sistema de Aprendizaje (SAT) in Madriz, Nueva Segovia the Southern Caribbean Coast Autonomous Region (abbreviated as RACCS, for its acronym in Spanish).
The donation included 42 laptops, 83 monitors, 30 docking stations, 4 printers, 35 power strips, one inverter and 2 Servers; they will be used to better equip and strengthen the computer labs and Fabretto's education centers.
Baudouin Duquesne, representative of the IDB in Nicaragua, explains that this donation will allow young people from rural areas to develop the necessary office skills to respond to the challenges faced in the current market and, have access to information available on the web, opening greater learning and business opportunities.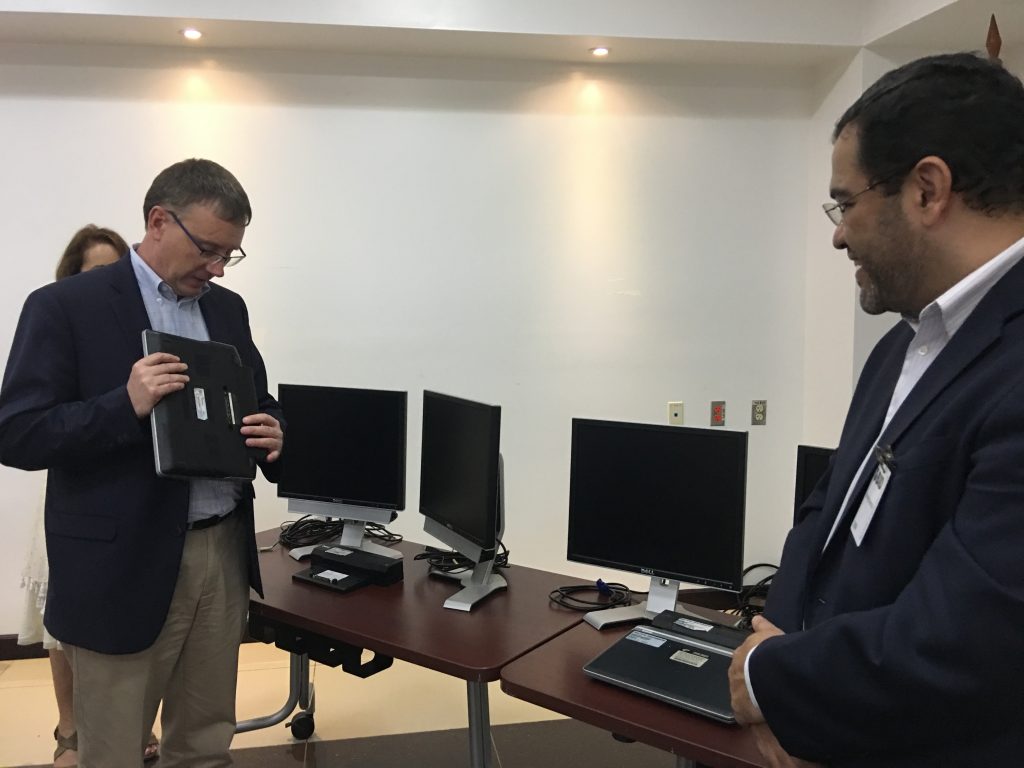 The equipment donated will support the education of 1,280 SAT who also receive technical vocational education adapted to the rural environment. These rural SAT students are taught to identify economic opportunities in their communities and develop small business initiatives. They also receive technical certification from INATEC, in order to strengthen employability and break the cycle of poverty.
"This new equipment will contribute significantly to the vocational technical training of our young people in the rural area, connecting them with technology and community development in general," says Kevin Marinacci, Executive Director of the Fabretto Foundation.
Last June, the Fabretto Foundation, in a strategic alliance with the co-financing of the Multilateral Investment Fund (MIF) of the IDB Group and the Japan Special Fund for Poverty Reduction (JPO), launched the project "Jóvenes preparados agregando valor" in order to strengthen Fabretto's SAT program. The project benefits 1,800 youth, providing them with greater access to quality technical education and linking their productive initiatives to high-value markets, allowing their families and the local economy to increase.
About the IDB
The Inter-American Development Bank's mission is to improve lives. Founded in 1959, the IDB is one of the main sources of long-term financing for the economic and social development of Latin America and the Caribbean. The IDB also carries out research, technical assistance and training projects for public and private clients throughout the region.
About Fabretto Foundation
Fabretto Children's Foundation is a non-profit organization that began operating 60 years ago, providing quality educational programs in Nicaragua. Currently, Fabretto empowers, 20,000 children, youth and families from the most disadvantaged areas of Nicaragua through education, enabling them to reach their maximum potential and improve their economical situation.
Contact: Miriam Castillo. [email protected]