Life is simple in the small town of Quebrada Honda, Nicaragua. Under the shade of giant oaks and mangos, families make a living from farming basic grains like beans, corn and coffee to provide for their families. Here, Fabretto's Rural Secondary Education Program (SAT) provides life-changing opportunities for the entire community. During the rainy season, getting to the Fabretto Education Center where SAT is implemented and the first-ever greenhouse in the community is located, represents driving on a rough muddy road. 
Since its construction 4 months ago, the 1,000 square foot modern greenhouse funded by the Multilateral Investment Fund (FOMIN) and the Japan Special Fund for Poverty Reduction (JPO), has greatly impacted the community. With 541 tomato plants, 19-year-old Darwin Martinez is optimistic with how things are going. "This year, we are hoping to harvest 2,500 pounds of tomatoes," proudly comments Darwin. The greenhouse will allow locally produced fruits and vegetables to be processed, improving nutrition & food security for at-risk students. Additionally, SAT students are able to use the new structure to learn about controlled environment agriculture, leading to improved crops to generate income.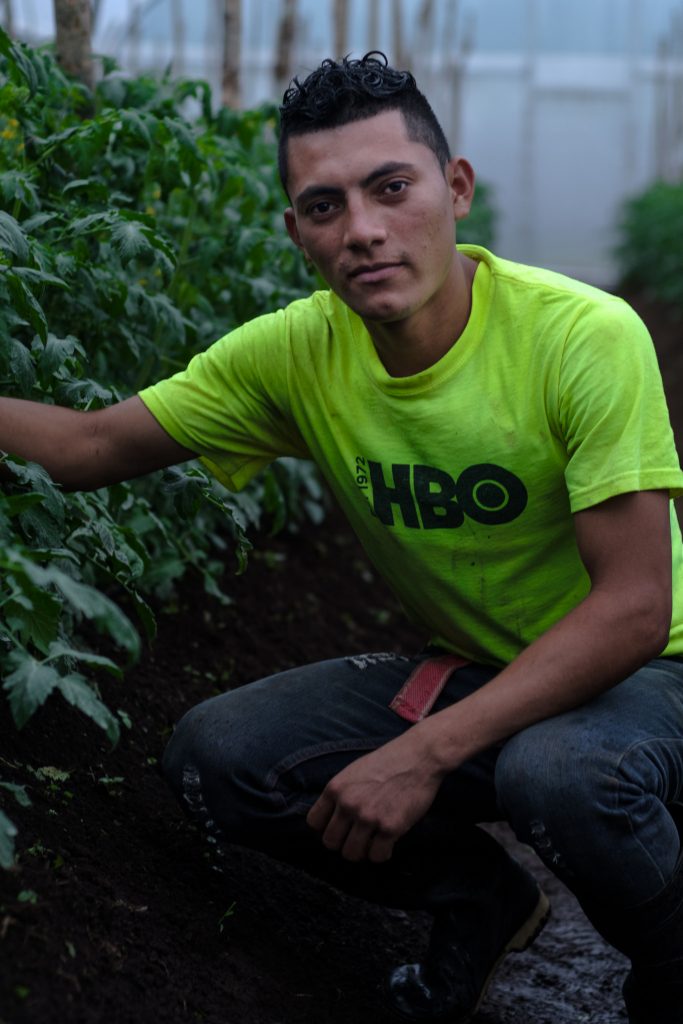 Darwin graduated from Fabretto's SAT program, earning a university scholarship for his all around good performance. During his time as a SAT student, he learned innovative techniques to better cultivate the lands he and his family have been farming his whole life. Today, Darwin is a SAT education technician, leading the greenhouse initiative to help increase local produce diversification, one of main components of the FOMIN Project. With the introduction of new produce like tomatoes, the community is learning about ways to harvest non-traditional products to help improve the local economy. "Our goal is to assist rural youth and their families with the necessary agriculture techniques to improve production and help them generate much-needed income and employment, all of which impacts the community at large," explained Cesar Castillo, FOMIN Project Coordinator for Fabretto.
At Fabretto, we believe in the power of education to help rural communities like Quebrada Honda break the cycle of poverty. Thanks to a partnership with FOMIN and the Japan Special Fund for Poverty Reduction (JPO), over 1,800 youth and their families benefit from quality technical and vocational education to help increase employability and support the local economy. "The [SAT] program gave me the opportunity and the skill set that helped me get to where I am today; I am a young entrepreneur with many strengths and the will to move forward," comments Darwin.