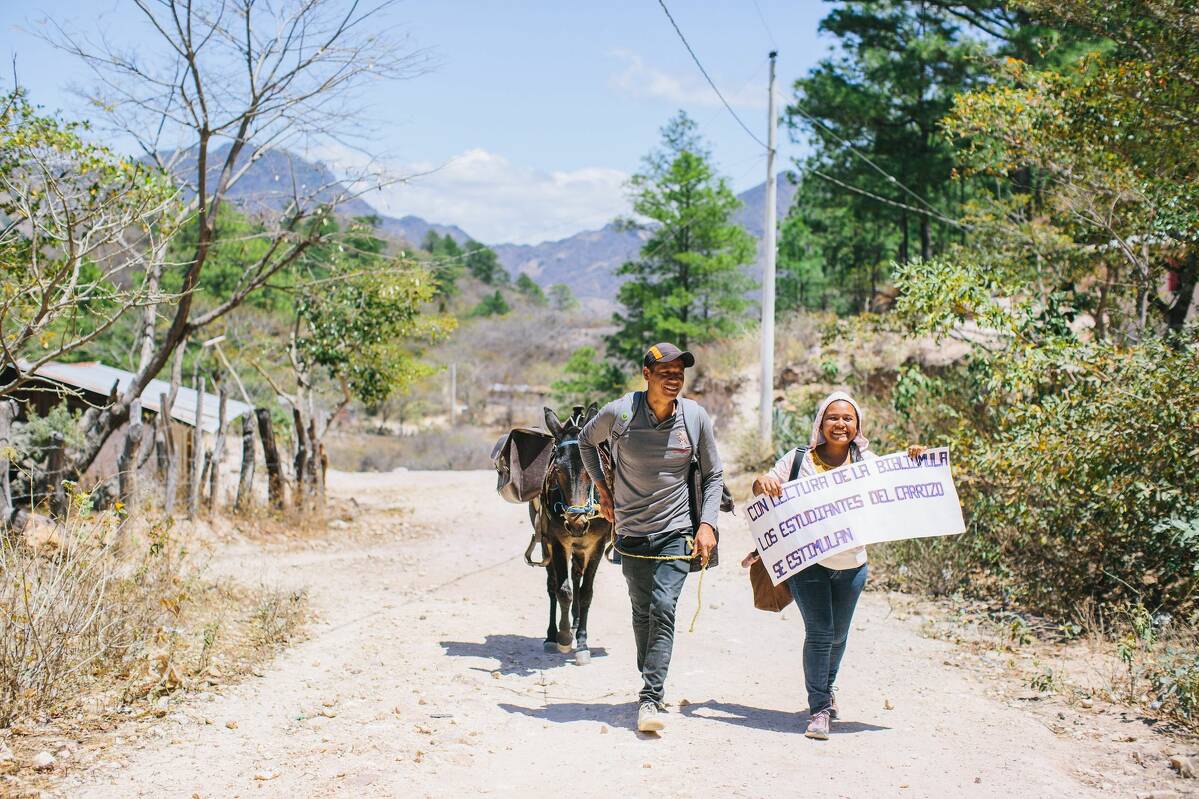 As if anticipating a loved one's arrival, the children anxiously waited for the books to arrive, sitting on the ground under a tree. The whole community gathered to welcome a very special donkey that would bring much-needed books to El Carrizo, Nicaragua. It had made a long 9-mile journey from the Fabretto Center to town.
"Here comes the Biblioburro!" the townspeople cheered, while the Fabretto teacher deftly organized the students in a semicircle. Edwin Padilla and Emma Garcia, two Fabretto educational technicians, had walked the donkey to El Carrizo, carrying a handmade sign which read "The Biblioburro provides intellectual stimulation to the students of El Carrizo." The "Biblioburro," a donkey-powered mobile library, is the closest thing to a public library in the 12 communities within Cusmapa's 80 square miles. Here, families live on less than $2 a day – food is both a priority and a question mark. Storybooks? Merely luxuries most children could never afford.
The Biblioburro project arose from an evident need. "The terrain is difficult to traverse and vehicles cannot always reach some communities," comments Fabretto Education Coordinator, Carlos Mejía. Both children and parents rejoice every time the donkey arrives loaded with storybooks. In fact, through the "Biblioburro," many parents have had the opportunity to read classic storybooks for the very first time. Stories such as Pinocchio, Little Red Riding Hood, and Bambi have helped to cultivate a love of reading throughout rural Cusmapa.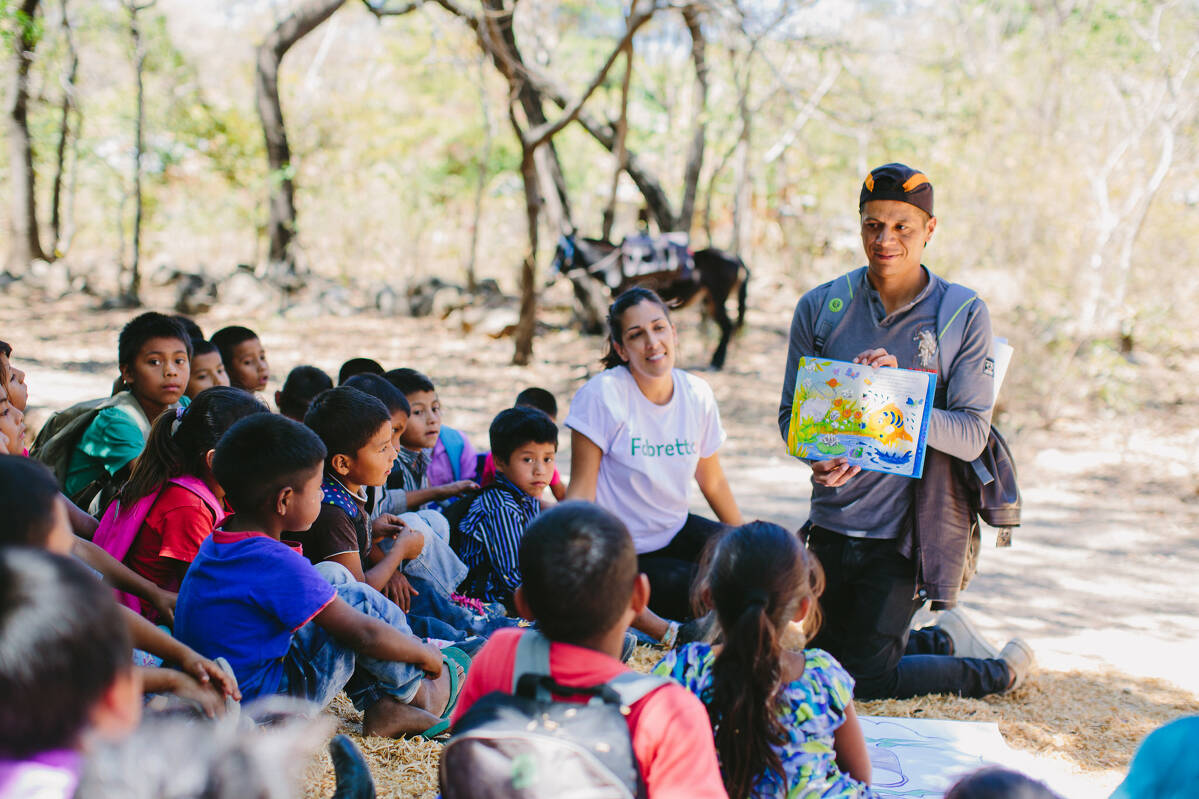 Mejía explains that in order to create literate communities, both children and parents need to have access to books. By working together and with just a little creativity, Fabretto has made it possible to bring books to isolated communities in rural Nicaragua. "No matter the distance, we will continue to find a way," shares Mejía.
To learn more about Fabretto Programs, please 'flip' through our 2016 Annual Report below: