8-24-17 | Success Story
"Mom, you too are going to learn to read"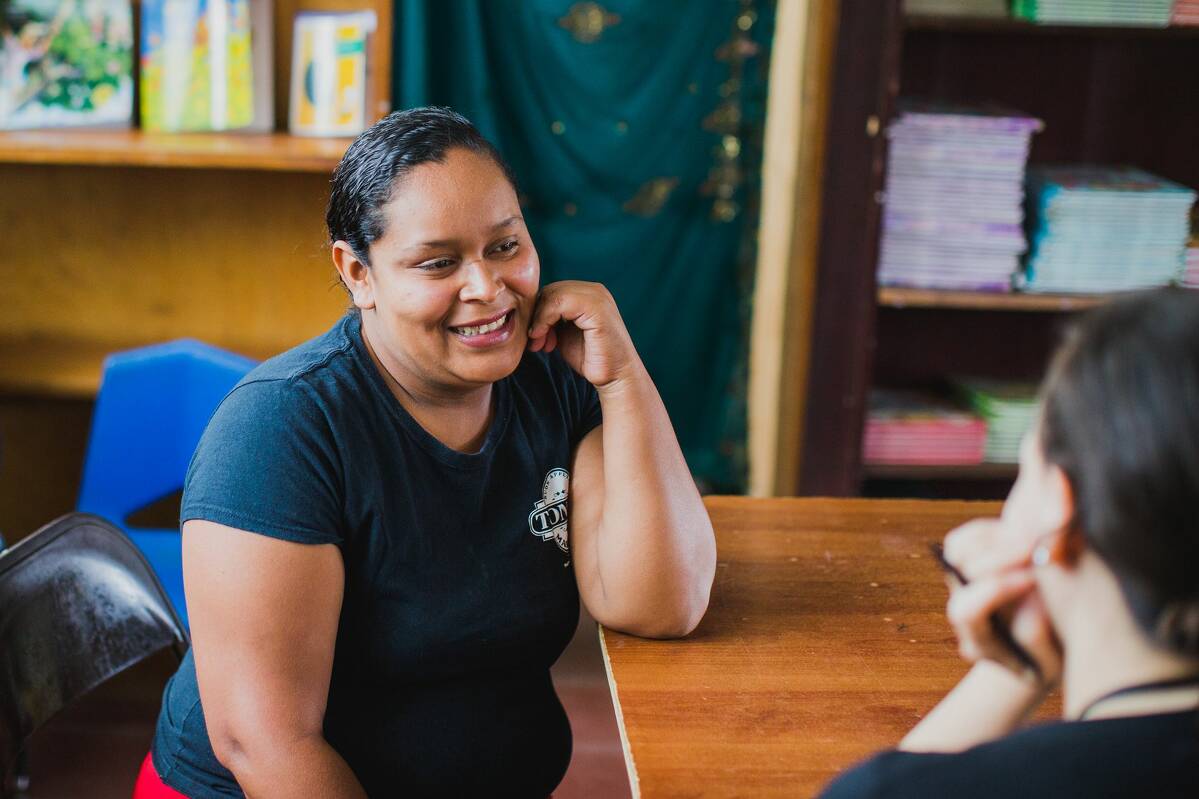 27-year-old Katis had barely made it to 3rd grade and never even reached reading fluency in school, but this hasn't stopped her from becoming a supermom and an avid reader.
When we met Katis, she wore a beaming smile as she proudly told us about her two sons, Halin (11) and Adrian (7), who are both beneficiaries of Fabretto's education programs in Estelí. She first became involved with Fabretto four years ago when her eldest son started participating in the Primary Education Program. Kati is now one of the most involved parents at this center: she frequently volunteers by helping prepare school meals for the children and by keeping classrooms clean and tidy.
Katis also participates in parent workshops focusing on topics ranging from general parenting tips to learning how to promote reading with the children at home. At one of the workshops, she learned that if she took the time to read with her children and ask them questions, she could not only help them improve their reading comprehension, she could also use the stories' lessons to teach her children values and discipline.
The mother of two was excited to start teaching her children, but the one thing she didn't see coming, was that, in the process of teaching them, she would end up perfecting her own reading. Halin would encourage her, saying: "Mom, you too are going to learn to read." Thanks to Fabretto's Traveling Backpack initiative, Katis started to bring books home from the Fabretto Center's library. Through this program, children and their parents are encouraged to take home a backpack filled with books from the library. Whenever she would come home without a book, Katis's son would say: "Mom, here's the book you forgot," as he pulled out a book from his own backpack.
Inspired by her children and following advice from the parent workshops, little by little, Katis helped her boys with their reading, all while improving her own reading fluency. She started with children's books, and eventually worked her way up to newspapers and magazines. Her next goal: reading an entire age- appropriate book.
Once an illiterate adult with low self esteem, the Katis we had the pleasure of meeting is now a radiant, confident woman who has achieved a great deal of personal development thanks to the power of reading.
To learn more about Fabretto Programs, please 'flip' through our 2016 Annual Report below: