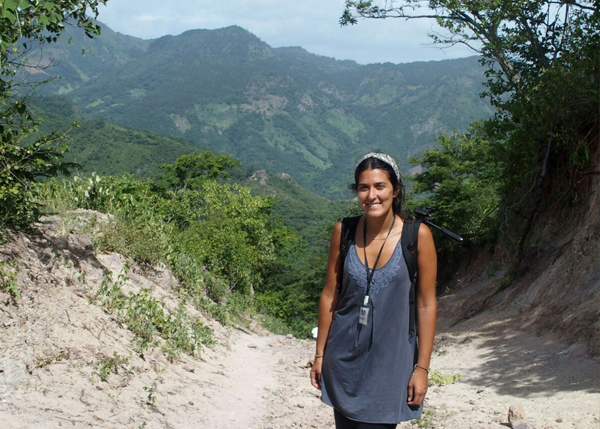 Five weeks ago I arrived in Nicaragua on what was my fourth trip here. But this last trip was very different from the rest. I was able to soak up the country's beautiful culture, travel more, and get to know people better. Without a doubt, part of what made the trip unforgettable was being able to volunteer with Fabretto and visiting several of its education centers.
From every one of the centers I visited, I take a memory. This blog can only fit some of the experiences that impacted me most, but with what I'm taking back to Spain, I have enough to write a book.
On my first day as a volunteer, I visited the San Isidro de Bolas Center, a semi-rural community in the outskirts of Managua. Adolescents come to this center to study in the Rural Secondary SAT program, where they learn agricultural techniques and community service. From this experience, I take the drive that these young kids have in starting off their entrepreneurial projects, and to be able to improve their family's economy and their community as well. Their entrepreneurial vision was what impressed me the most, something not commonly found in boys and girls of that age in Spain. I still remember their enthusiasm as they explained the elaboration process of their products, and all the questions they had when I told them I had studied Business Management. I tried to answer all their questions and give them the best advice I could!
The following week, my friend Jimena joined me. This time we visited another Fabretto Center located in Acahualinca, one of the most vulnerable areas of Managua. It was an unforgettable week. We joined an arts and crafts workshop given by Fabretto. From the moment the students walked into the classroom, you couldn't help but notice how every child was happy to be there. Just by sharing a simple smile they would warm up to you. I was taken aback by how a small gesture can spark that reaction in such a short amount of time. I will never forget the moment we said our good-byes; they were already asking us when we would be back.
On the third week, we visited two more Centers, including the library in San Juan de Oriente, where we were able to see the cradle of Nicaraguan craftsmanship and the beautiful landscape surrounding it. We witnessed the amazing job teachers did by instilling their love for reading in children. These teachers were great guides for us at the jewelry making workshop we attended. At Fabretto's Center in Granada, I was fortunate enough to be able to support teachers during their math and English classes, and observe how they taught in creative and fun ways. I was amazed at the variety of courses and workshops offered to hundreds of children and young adults with limited resources, and how with this, they are provided with the  opportunity to change their lives.
The experience that I will never forget and that struck me most was my visit to the rural communities of Cusmapa — one of the most rural areas located in the northern part of Nicaragua. I was assigned to shoot a video on students from the SAT program financed by  the organization Manos Unidas. Reaching these remote communities, where we could only enter by foot, and learn about the lives of students and their families,  I was able to witness first hand the very limited conditions people can live in. What I take from them is their great desire to learn, their commitment to helping their community, and above all, their hospitality and constant gratitude.
I can honestly say that this has been the best experience of my life; I'm taking a suitcase full of memories and amazing experiences that I will never forget. Each and every one of the people I met on this trip were incredible, and there is no doubt I will be back soon. My volunteer work with Fabretto has only begun.
Want to inspire change in Nicaragua? Volunteer with us!