Last Friday, July 7th, Fabretto advocate, Karim Jina, hosted a Fabretto Fiesta in Toronto to welcome a small group of Fabretto representatives visiting Toronto for a quick pit stop before heading to the 4-H Global Summit held in Ottawa. The group was comprised of Fabretto CEO, Kevin Marinacci, SAT tutor, Marlon , and SAT student, Maynor. The Fiesta also raised funds for Fabretto's Education Programs through a silent auction. A big thank you to Karim and everyone who came out to support our team!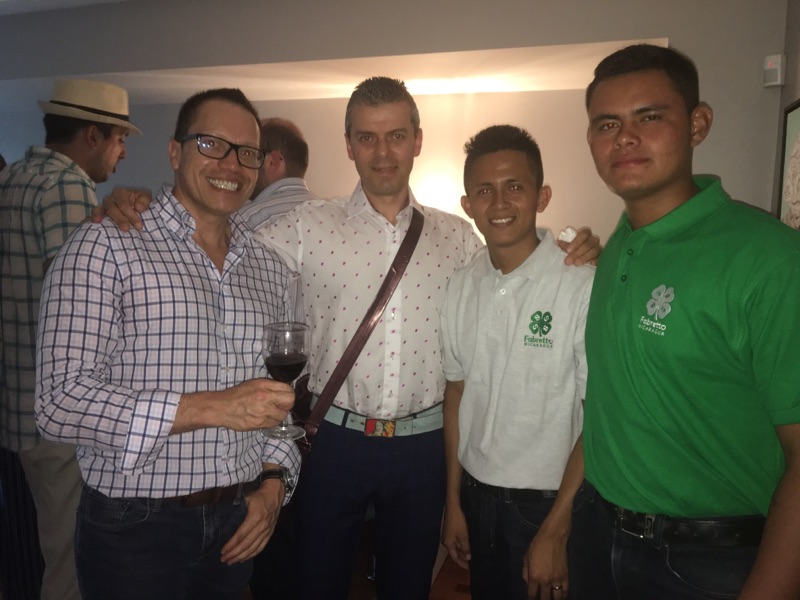 Karim first came into contact with Fabretto after visiting Nicaragua and falling in love with the country, the people, the culture, and of course, the weather. He was looking for an organization to support and a friend of a friend connected him to Fabretto. As CEO of Level Decisions, Karim has been supporting Fabretto's Marketing and Communications team with pro-bono consulting for the past two years. He also hosted Fabretto's first every Toronto Night for Niños in December of 2016.
Thank you, Karim, for your continous support of Fabretto. You are a true Fabretto ambassador!
If you would like to support Fabretto by hosting an event in your city, please contact Chrissy Strasser.