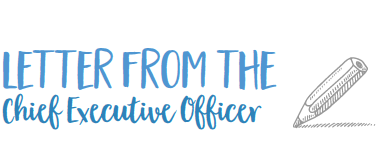 Amigos,
At Fabretto, we believe literacy is the foundation of all future learning and development. Looking back, 2016 was a year of educational accomplishments that will allow our children, their families and entire communities to reach a better future.
Thanks to you, over 20,000 children and youth from 0-19 years of age living in poverty, benefitted from quality education and nutritious meals. By working hand-in-hand with parents and teachers, we were able to reduce the percentage of 1st to 3rd grade at-risk readers, from 54% to 19%. Students like 11-year old Brenda from the rural community of La Jabonera had her first story included in a children's storybook published in Nicaragua and Spain. Your impact has made it possible for education to transcend the classroom, changing the lives of mothers like Katis, who – once an illiterate adult – was able to achieve personal development thanks to the power of reading.
Without a doubt, 2016 was a milestone year filled with immeasurable successes for entire communities that would not have been possible without you. This report not only celebrates those achievements, but recognizes your generous support and commitment to underserved children and youth.
Thank you for helping us to improve literacy in some of Nicaragua's most underserved communities.
GRACIAS,

Kevin Marinacci