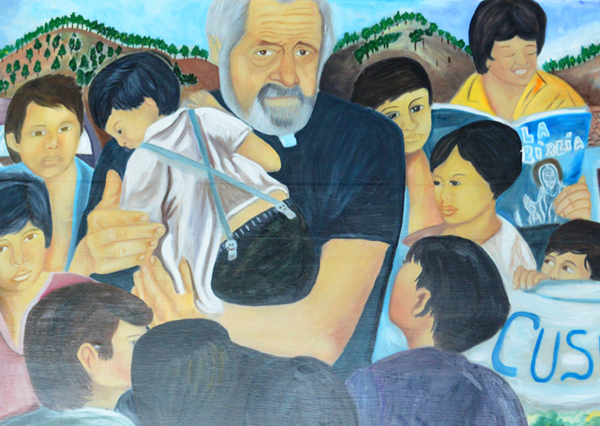 This Father's Day, we celebrate and remember the immense love of our father and founder, Padre Rafael Maria Fabretto (1920-1990). Over the course of more than 60 years, we have witnessed how Padre Fabretto left a mark on the lives of so many children in Nicaragua. Today, some of the staff and "children of Padre Fabretto", as they proudly call themselves, wanted to remind and tell the entire world what Father meant to them:

"To me, Father Fabretto was an exemplary father. He taught me the way of life, and above all, he taught me to recognize that material things are not the most important thing in life."
– Rolando Martínez, Head of Transportation

"Father Fabretto always gave us good advice. He was more than a father; not only to me, but to hundreds of other children too. He taught us to respect people and, most importantly, to protect children."
– Alejandro González, Maintenance Staff

"He was a great man; an impossible to forget missionary. Like a true father, he helped hundreds of children; he gave them love and shelter and taught them good values."
– Lucia Jara, Receptionist
"Whenever he came to see us, I felt great joy; he gave us the affection of a true father. Thanks to him, I learned about respect and humility. He taught me to believe that I could do something good with my life. When he passed away, I felt the same pain I would have felt had he been my biological father."
– Wilder Zamora, Purchasing Manager
We congratulate all those fathers who, like Father Fabretto, are loving, responsible, teach values, play, hug, and are true examples for their children.
Make a donation on behalf of Father Fabretto or any father figures in your life, and you will be supporting education for underserved children and youth in Nicaragua.