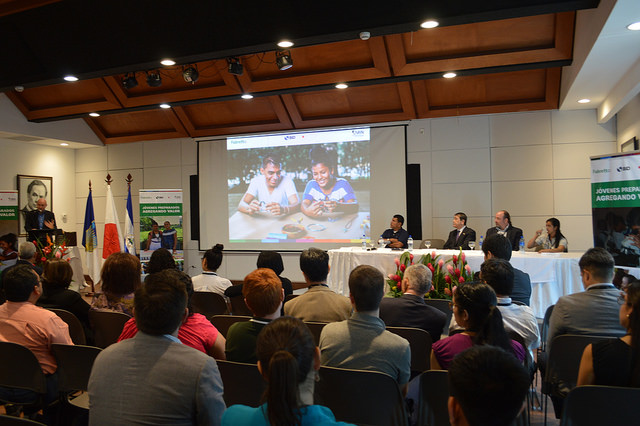 Press Release
Project Financed by IDB-MIF to support youth with entrepreneurial ventures in rural Nicaragua
US $ 1.8 million to provide quality education, strengthen the employability of rural youth and link their productive initiatives with high value markets.
The project will benefit 1,800 young people from rural communities in the departments of Madriz, Nueva Segovia and the Autonomous Region of the South Caribbean Coast (RACCS).
Managua, June 7, 2017.  Fabretto Foundation, in a strategic alliance with the Multilateral Investment Fund (MIF) and the Japan Special Fund for Poverty Reduction, supported by the Inter-American Development Bank (IDB) Capital Markets and Financial Institutions Division (CMF), presented the project, which has a total amount of US $ 3.7 million of Technical Cooperation with Non-Reimbursable Funding.
By adapting the educational model of the Tutorial Learning System (SAT), which Fabretto has implemented in Nicaragua since 2007, the project will provide access to technical vocational education through a "learn-by-doing" methodology, that prepares them to start new entrepreneurial business ventures, and continue their agricultural activities with improved climate adaptation measures and increased productivity, or pursue higher education.
The project will last 3 years and will benefit 1,800 rural young people from Madriz, Nueva Segovia and the Autonomous Region of the South Caribbean Coast (RACCS), becoming community leaders, contributing to sustainable development and breaking the cycle of poverty. The contribution of the Multilateral Investment Fund (MIF) and the Japan Special Fund for Poverty Reduction (JPO) amounts to US $ 1.8 million.
Employability and Quality Technical Vocational Training
In Nicaragua, 40% of young people between the ages of 15 and 29 live in rural areas. The distance between home and school, as well as the lack of relevance of the curriculum, are part of the challenges these young people face in order to prepare themselves. Without quality education or training, rural youth subsist on the cultivation of traditional products, with very little knowledge on agricultural techniques. This situation, coupled with the effects of climate change, pushes young people to migrate to urban areas in search of economic opportunities and income.
Fabretto Foundation has taken the Tutorial Learning System (SAT) to more than 2,000 Nicaraguan youths located in areas of risk. The project hopes to expand the SAT Program and strengthen the employability of rural youth through INATEC courses for job qualification in agricultural technology topics. "Fabretto is convinced that through quality technical training young people in rural areas are able to both add value to their lives, and contribute to the economic development of their communities," said Kevin Marinacci, Executive Director of Fabretto Foundation .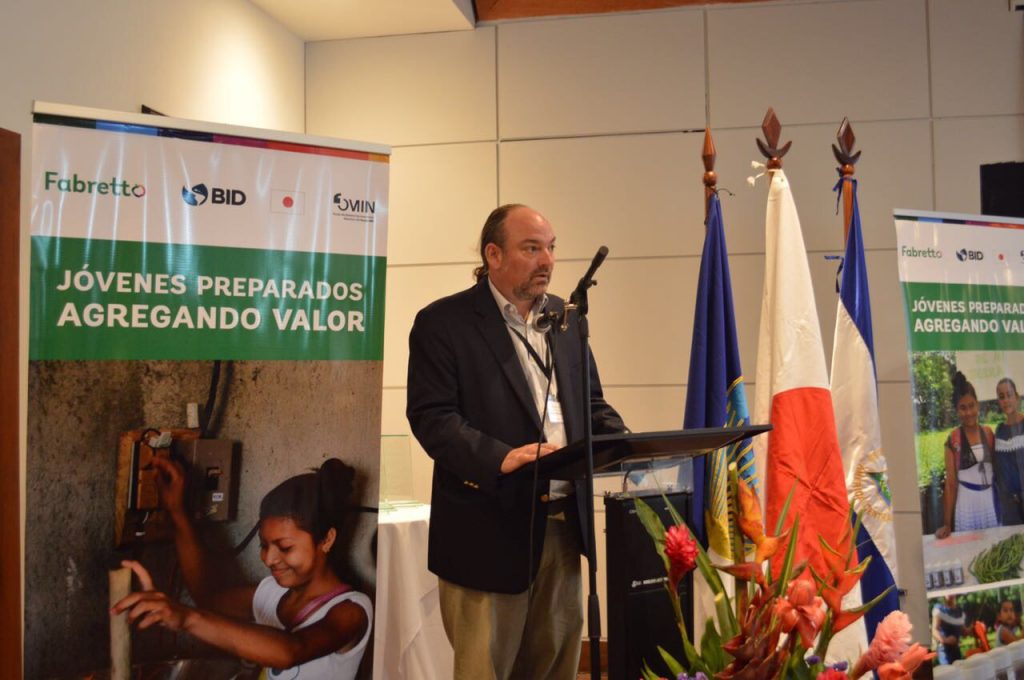 Access and linkage to high value chains and markets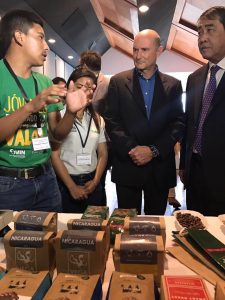 Coffee, honey, fruits and citrus are some of the items that young students of SAT produce annually in order to implement agricultural strategies and develop small business plans. Through the project, young people will be taught how to manage credit. It is also expected to increase the average annual sales of the initiatives undertaken by the students, and increase the production of at least two new items."These initiatives will generate conditions that will help support and strengthening the talents and capabilities of our youth in our region; guaranteeing a healthier and better balanced society," said Carlos Melo, IDB Representative in Nicaragua.
About Fabretto
Fabretto Children's Foundation, Inc. is a nonprofit organization with more than 50 years of experience. It was incorporated in Nicaragua in 1990 and established a subsidiary in the United States in 1993.
Fabretto currently serves over 20,000 children from Nicaragua's poorest communities and their families and has a presence in more than 40 communities in five departments in the Southern Caribbean Coast Autonomous Region (RACCS) in Nicaragua.
Fabretto promotes economic activities in rural communities, which benefit hundreds of families and groups (cooperatives) that work in sectors such as coffee, handicrafts, carpentry, forestry, poultry, strawberries, vegetables, and basic grains.
ABOUT MIF
The Multilateral Investment Fund is the innovation lab for the Inter-American Development Bank Group. It conducts high-risk experiments to test new models for engaging and inspiring the private sector to solve economic development problems in Latin America and the Caribbean. The MIF addresses poverty and vulnerability by focusing on emerging businesses and smallholder farmers with the capacity to grow and create economic opportunities