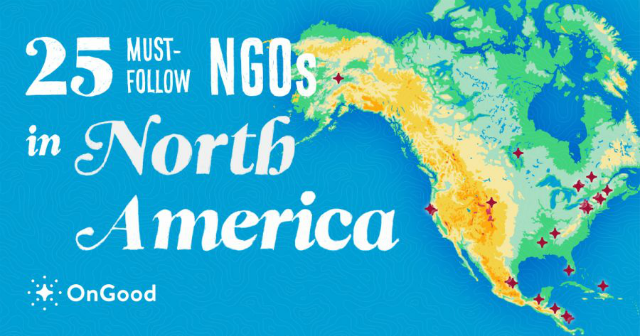 Did you know that there are approximately 3 million NGOs based in North America?
Last month, Fabretto had the honor of being listed as one of the 25 Must-Follow NGOs in North America by OnGood, an organization working to help NGOs raise awareness about the good that they do. OnGood looked at thousands of organizations using the internet for social good before coming up with their top 25.
Thank you, OnGood for the recognition! 
Fabretto's mission is to empower underserved children and their families in Nicaragua to reach their full potential, improve their livelihoods, and take advantage of economic opportunity through education. 
Check out the other NGOs who made it to OnGood's Top 25
Aldeas Infantiles SOS – Ciudad de Mexico, Mexico
Alaska Wilderness League – Anchorage, Alaska
Alley Cat Allies – Bethesda, Maryland
Asociación Interamericana para la Defensa del Ambiente – Ciudad de Mexico, Mexico
Canadian Parks and Wilderness Society – Ottawa, Ontario
Everytown for Gun Safety – New York, New York
Electronic Frontier Foundation – San Francisco, California
Food Tank – New Orleans, Louisiana
Give and Surf – Bocas del Toro Panama
Global Zero – Washington, D.C.
Lambi Fund of Haiti – Port-au-Prince, Hait
Imagine Canada – Toronto, Ontario
Mayan Families – Panajachel, Guatemala
National Museum of African American History & Culture – Washington, D.C.
Polar Bears International – Winnipeg, Manitoba
Random Act of Kindness Foundation – Denver, Colorado
Room to Read – San Francisco, California
She Should Run – Washington, D.C.
Sloth Sanctuary – Limon Province, Costa Rica
Southern Poverty Law Center – Montgomery, Alabama
UNICEF Cuba – Ciudad de la Habana, Cuba
Union of Concerned Scientists – Cambridge, Massachusetts
World Monuments Fund – New York, New York
YWCA Canada – Toronto, Ontario