3-14-17 | Success Story
"Many women had to ask their husbands for permission to work"
Nestled in the mountains of northern Nicaragua, surrounded by a pine forest, and blessed with an agreeable climate, the municipality of San José de Cusmapa is also part of the country's dry corridor, an area with alarmingly high rates of poverty and malnutrition. In this same place, against all odds, 54 indigenous women have managed to undertake one of the most prosperous businesses of the municipality.
Maria Teresa, co-founder of the pine-needle basket cooperative, still remembers how it all started. "It was in the arts & crafts classroom at the Fabretto Educational Center, with the help of Altagracia, a Fabretto teacher, and some volunteers…there, we wove our first pine-needle basket!" recalls the very talented woman.
As a child, Maria Teresa was exposed to handcraft activities, mainly as a result of her family's economic circumstances. At the age of 12, she would wake up while it was still dark to help her mother with the family bakery. She confesses that she never liked going out to sell bread because she was embarrassed, but she always enjoyed working with her hands, preparing the dough and baking the bread. Her early experience with artisanal baking would later help her make a decision that would mark the rest of her life.
Maria Teresa was forced to leave school after getting pregnant. It was then that she learned of the pine-needle baskets workshop that Fabretto was offering at the Educational Center. She quickly signed up, not even hesitating. There, she would learn the craftsmanship that, to this day, has allowed her to start her own business, represent the cooperative abroad, and generate income for her family.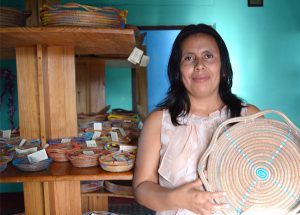 During the past 15 years, the Cooperative has been growing little by little. Maria Teresa recalls how they started with only ten women and how difficult it was to break with deeply rooted expectations of women in their village. "Many women of the cooperative had to ask their husbands for permission to work. We had to visit their homes to talk to their husbands and motivate the women to join the cooperative. "
Nicaragua, like other Latin American countries, continues to be a predominantly male-dominated country, where indigenous women mostly maintain a low profile, with little participation in the economic and social sphere, limited to the care of the home and of their children. Many of them, like Maria Teresa, are forced to interrupt their studies to dedicate themselves to raising a family. In fact, most of the new members of the cooperative had not even completed primary education when they first joined.
In 2006, when the cooperative was registered as a legal entity, Maria Teresa made the decision to resume her studies, becoming an example and inspiration for the rest of her colleagues. Not only did she finish secondary school, but she also trained as an accountant, allowing her the chance to become the cooperative's manager. She continues to work closely with Fabretto to market the cooperative's products in the United States.
Today, Maria Teresa can provide a better life for her two daughters. "I have already achieved more than I ever dreamed … from being a housewife to becoming an entrepreneur," she says teary-eyed. The vision, leadership, and determination of this fearless community leader has also made possible the dream of 53 other indigenous women, who, following her example, made the decision to work towards reaching their full potential, improve their future opportunities, and contribute to the development of their community .
The pine-needle basket cooperative represents the beginning of a collective change in the pursuit of gender equity. Thanks to each of the women who make up this company, future generations of the municipality of San José de Cusmapa have something to aspire to, with the conviction that dreams can come true.

To support women from the pine-needle basket cooperative and purchase their products, please visit Fabretto's Etsy Shop today.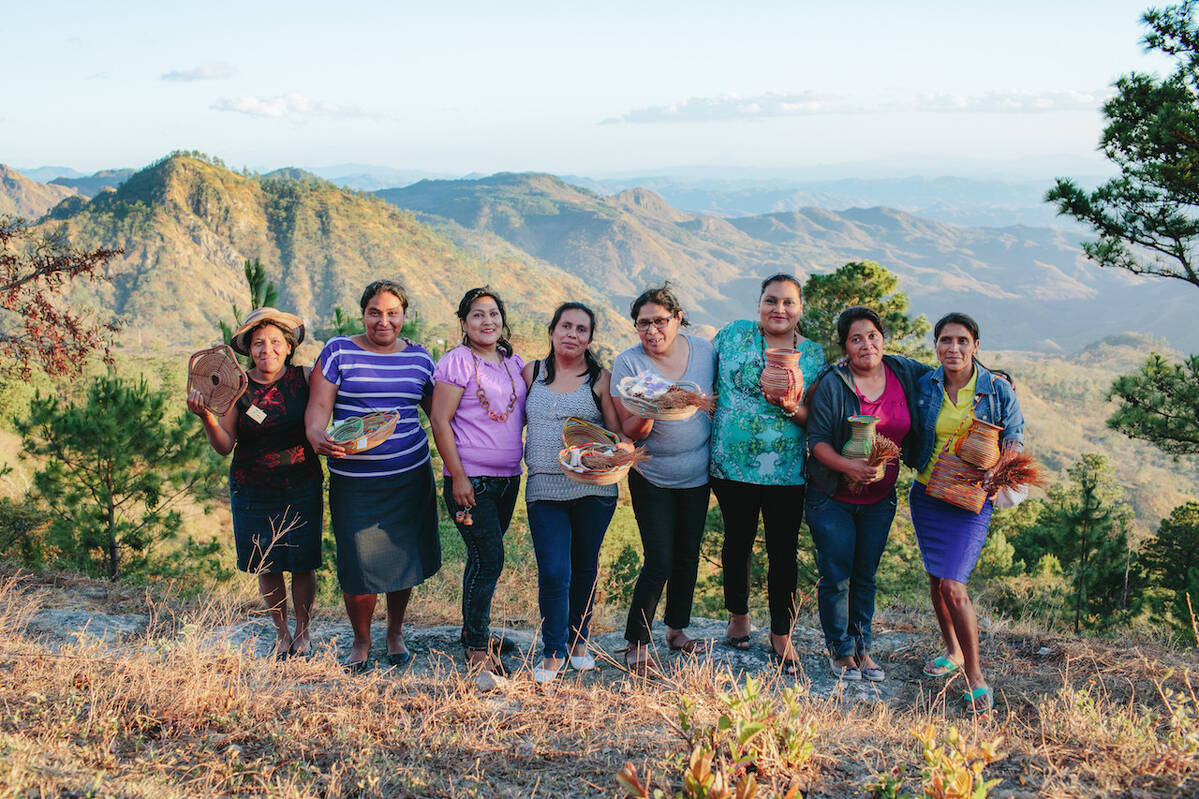 Photography by: Kuba Okon