3-10-17 | Our Programs
Mathile Institute & Fabretto Strengthen Early Nutrition in Rural Nicaragua
Malnutrition has a devastating effect on children's development, especially in the first years of life. Too many children in Nicaragua do not get enough to eat at home, and the foods they eat often lack essential micronutrients. In the dry corridor of Nicaragua, the rate of child malnutrition for ages 0-5 is 28% – affecting over one quarter of children.
This is why Fabretto believes firmly in the importance of school meals in the fight to alleviate child malnutrition in Nicaragua. We see providing improved nutrition for children under age six as an essential investment in their futures and the future of Nicaragua. During early life, children are at greatest risk for micronutrient deficiencies, which can hinder their development and prevent them from reaching their full physical and cognitive potential.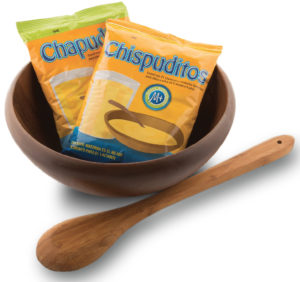 To combat hunger and malnutrition, Fabretto has collaborated with the Mathile Institute to support over 800 preschool children with nutrition services in the departments of Estelí, Nueva Segovia, and Madriz, Nicaragua. Mathile has developed a product called "Chispuditos," a cereal that contains 21 vitamins and minerals that children need for a healthy start to life. The program combines distribution of the fortified food with comprehensive training for parents and teachers to strengthen community knowledge of child health, hygiene, and nutrition.
The program also includes monitoring and evaluation of children's growth and nutritional progress. Fabretto's team performed hemoglobin tests and monitored the height and weight of each child in the program during the school year.
Program Elements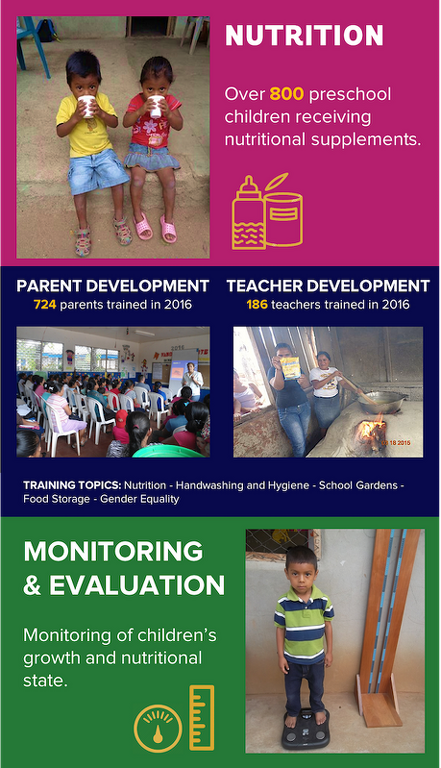 The project began in 2015, and we are pleased to announced that it has been extended for an additional year.

In Nicaragua, a little goes a long way. For just $30 a month, you can help change a child's life with nutrition and education. Take Action! Sponsor a Child today, or donate to support early nutrition.