Sometimes life takes us on journeys thousands of miles away for us to find a place we belong. In 2008, a young Northwestern student by the name of Timothy Earles found out that place would be Nicaragua. Mr. Earles, La Lumiere's Algebra II and engineering teacher, had the wonderful opportunity to move to Nicaragua and teach the children down their through Fabretto Children's Foundation. While initially going down there to help out with engineering projects, he was needed much more as a music teacher.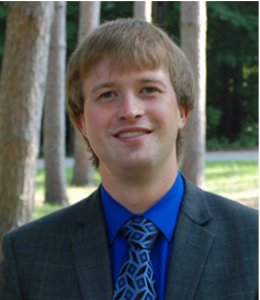 "[The most rewarding thing] was giving the kids an opportunity to learn something that they otherwise wouldn't have an opportunity to learn," says Mr. Earles of his time spent in Nicaragua. While life may sometimes take you on a journey thousands of miles away, it also has a funny way of calling you back home when the time is right. Mr. Earles was asked to host one of the three student groups visiting Nicaragua for service trips. The students he led were from La Lumiere. Immediately, he knew he wanted to be a part of the La Lu community.
"I saw that there was something special between the faculty and students here, and I really wanted to be a part of that and have the opportunity to shape students lives." Mr. Earles made his way to La Lumiere shortly after. He now leads a yearly service trip to Nicaragua through Fabretto Children's Foundation during La Lumiere's spring break. The students often bring down donations of toys and school supplies for the children and help repair buildings and plant gardens.
On the importance of the service trip, Mr. Earles states, "I believe it is important for the future leaders of the world to walk the dirt paths of some of the poorest people in the world. And learn to serve and that the implications of our decisions of a country have far reaching effects in history."
About La Lumiere School
Each year, a group of students from La Lumiere prep school visit Nicaragua to witness Fabretto Education Programs in action and provide support with a short term service project. The generosity of La Lumiere students have impacted thousands of lives in rural Nicaragua – projects have included the construction of school classrooms, kitchens, and other.
This upcoming February 25th, Service Leader, Tim Earles, along with 12 enthusiastic students from La Lumiere will arrive in Nicaragua to support the construction of a new building at a Fabretto Education Center near the border with Honduras. The prep school students have organized different activities to raise funds for their service project, including two improv comedy shows at the Elks Lodge in Michigan City and at La Lumiere's Fine Arts Building. Thank you, La Lumiere!
If you'd like to support La Lumiere's service project in Nicaragua, please donate today. For more information about volunteering in Nicaragua, please visit our Volunteer Page.
Original article shared by LaPorteCountyLife.com