2-14-17 | Our Programs
Teachers: Tackling the start of the new school year in Nicaragua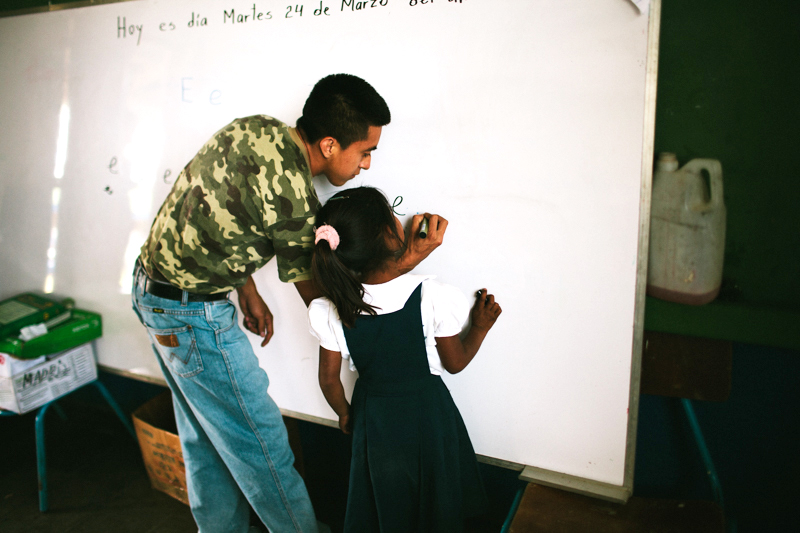 Both in Nicaragua and in the rest of the neighboring countries in the region, great progress has been made in education; however, investing in education is still not a priority. While public investment in education in Costa Rica is $700 per person, in Nicaragua it is ten times lower, at $70 per capita ["Statistics of Central America 2014" – report on sustainable human development indicators ( ERCA)]. In Nicaragua, being a teacher is not an easy profession, especially in rural areas, where many teachers have to walk for several hours before reaching their respective schools.
Teachers are in charge of educating the generations to come and ultimately the transformers of the future of thousands of children, youth, and communities. They spend hours with children; they have the patience, the creativity, and the love to give and to multiply their knowledge. However, 72% of pre-school teachers, 26% of elementary school teachers, and 43% of secondary school teachers have no formal education. In addition, the Nicaraguan Education and Human Development Forum alarmed the public about a deficit of 10,000 teachers in the country, which means that many children receive lessons in crowded classrooms with inexperienced teachers.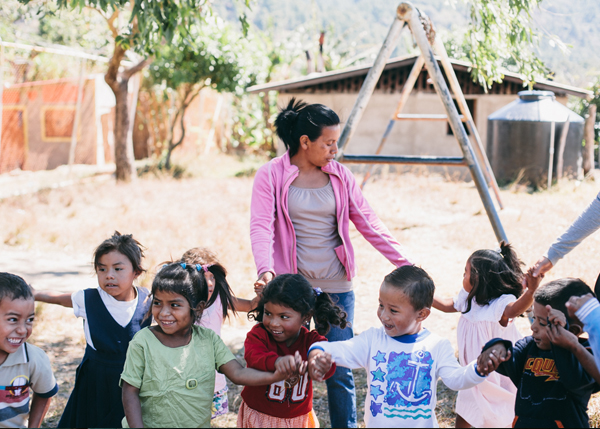 For teachers, starting the school year with Fabretto makes their job much easier. Fabretto prepares teachers for the new school year through a comprehensive training program. They receive specialized training in innovative methodologies such as Open Learning and Montessori. Through integral training, Fabretto empowers teachers, multiplying their impact and in turn benefiting even more children and youth in Nicaragua with quality education. These teachers have learned that in education, children are the protagonists of their own learning.
Cinthya is an Enrichment teacher at the Fabretto Education Center in Acahualinca. She is responsible for the youngest group of students, boys and girls between the ages of 5 and 7.  Coming from a family with limited resources, she understands the impact of quality education in the lives of underserved children.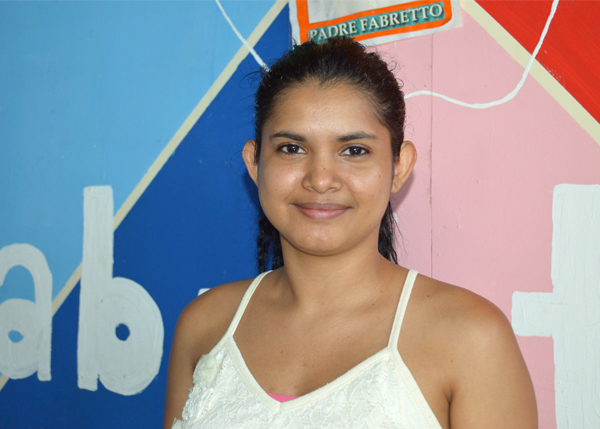 "Most of the kids I work with at the Center face behavioral difficulties mainly caused by the stressful environment they live in. Poverty can really affect children's emotions and school performance. That's why I enjoy working with Fabretto, because it allows me to play a part in changing the futures of children in my community."
For Cinthya, working at Fabretto has given her the opportunity to improve her training as a teacher. She has already witnessed positive results from using innovative teaching methodologies.
"Seeing them smile despite the challenges they face inspires me every day. It proves that what I am doing as a teacher is truly working! I am looking forward to starting a new school year with Fabretto to help children achieve what they are capable of… and much more."
Fabretto continues to believe that investing in teacher education is a sustainable way to support the development of communities and to ensure quality education in the coming years. Through training workshops, intensive courses, and working hand-in-hand with public institutions, teachers become leaders in education and mentors for at-risk children and youth.
We envision a Nicaragua in which teachers are true leaders in their communities and are able to create a ripple effect of knowledge for present and future generations.
Support teacher training by making a donation today.