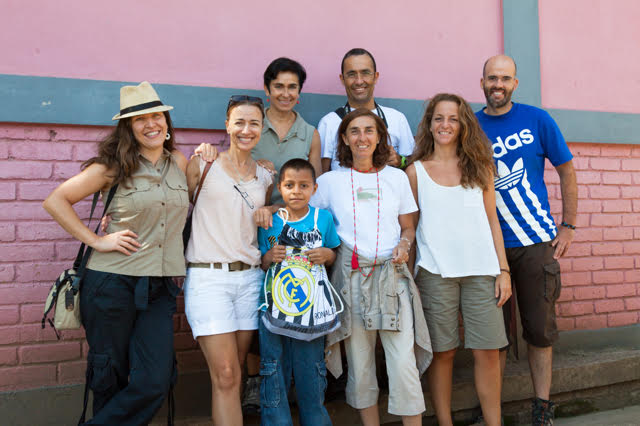 I first learned of Fabretto in the early 1990s from a college classmate, Kevin Marinacci. While I began helping with its fundraising activities, and galvanized relief-related donations of all kinds after Hurricane Mitch in 1998, my story with Fabretto really began during a trip to Nicaragua in late 2000.
A phone call to Kevin Marinacci –Fabretto CEO– to pick his brain about international non-profit management prompted his suggestion I visit for some first-hand experience. That's how I ended up shadowing Kevin every day for a month as he went about his work. It was just towards the end of the school year in Nicaragua, and there were many meetings about needs, challenges and opportunities, both immediate and longer-term. I soaked it all in. As a native Spanish speaker, I also went off on my own and had countless conversations with teachers, students, and staff. I learned and absorbed as much as I could about both Padre Fabretto himself, and the legacy and work Kevin and others were striving to continue and grow.
It was a trip that had begun with the head, but soon absorbed the heart. It was as though I'd been bitten by a bug – a joyful "Fabretto bug" with its very infectious (in a good way!) Padre Fabretto-inspired vision. That was in 2000; sixteen years later, I am still "infected" and motivated to contribute to Fabretto's work.
On #GivingTuesday – the global day to give back – join Fabretto to support Nicaraguan underserved children through education. Donate and honor a loved one today. You will receive a hand made pine-needle ornament made in rural Nicaragua.