11-10-16 | Our Programs
Welcoming Cargill & CARE to the Fabretto family
The project "Nourishing the Future," which is generously funded by Cargill, was implemented by CARE International in 7 countries during its first phase. As of September 2016, Fabretto has become a new implementing partner organization and will implement Nourishing the Future in Nicaragua during its second phase.
Soon, Fabretto will host an event to launch the second phase of Nourishing the Future. During the event, we will present results from the first phase, announce the project's expansion to new beneficiaries, and share the objectives of the second phase of the project, which will also be implemented in Honduras, Guatemala, and Costa Rica.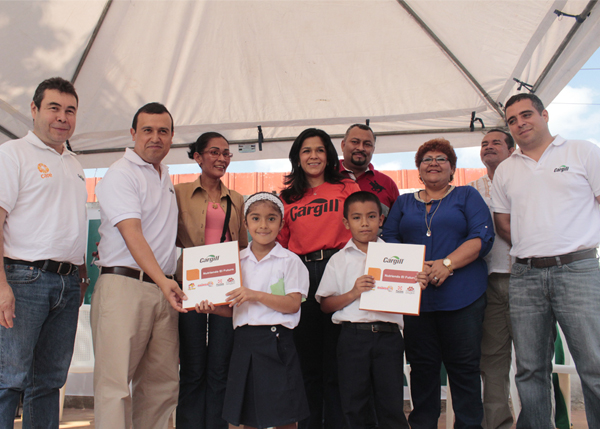 The initiative supports farmers and micro-entrepreneurs in rural and semi-rural communities by strengthening food security, connecting farmers to markets, improving resource management, and building resilience to climate change.
In Nicaragua, Nourishing the Future benefits 26 communities, 26 schools, and 300 farmers in the municipalities of Ticuantepe, Tipitapa, Masaya, Nindirí, Chinandega, Chichigalpa, and El Viejo.