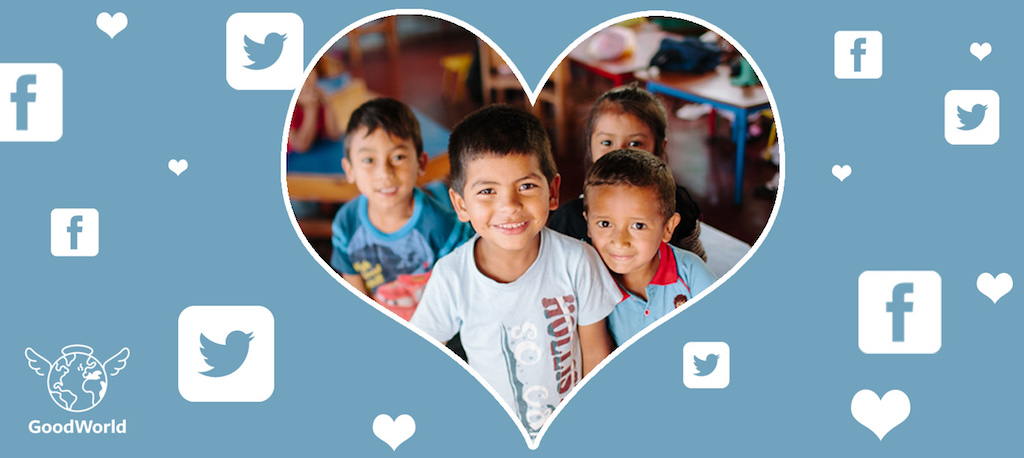 Fabretto has been selected by GoodWorld as a key partner organization to receive $10,000, but we need your help to claim the donation before #GivingTuesday – November 29th.
GoodWorld will give you a FREE $10 credit to donate to Fabretto. You will be donating to support children's education without spending a dime. It's free! It's easy as 1, 2, 3…
Step 1: Sign up with Facebook or Twitter
To sign up and make a FREE donation to Fabretto, simply log in with your Facebook or Twitter account.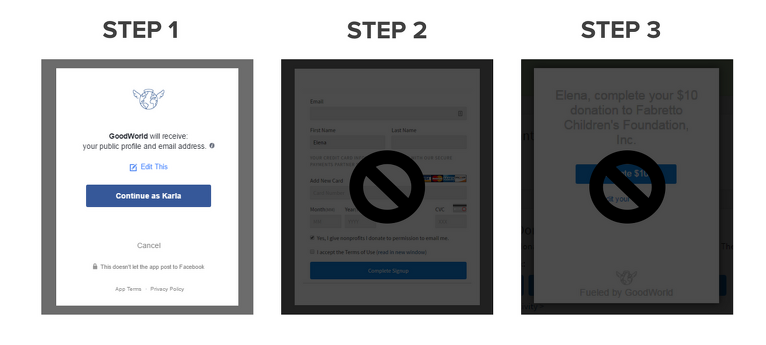 Step 2: Fill the donation form
Provide your personal information, including your credit card. You will NOT be charged to donate. 
By entering your credit card information, you will have the opportunity to donate to Fabretto in the future simply by replying to a Fabretto social media post with:
#DONATE + Amount.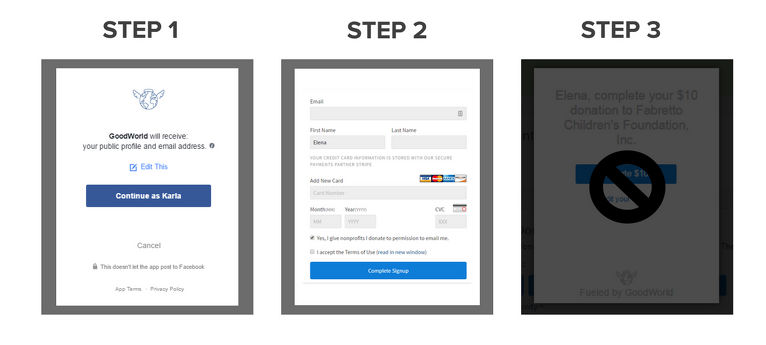 Step 3: Confirm your donation
Confirm your FREE $10 credit donation. You will be charged $0 when you donate this credit to Fabretto.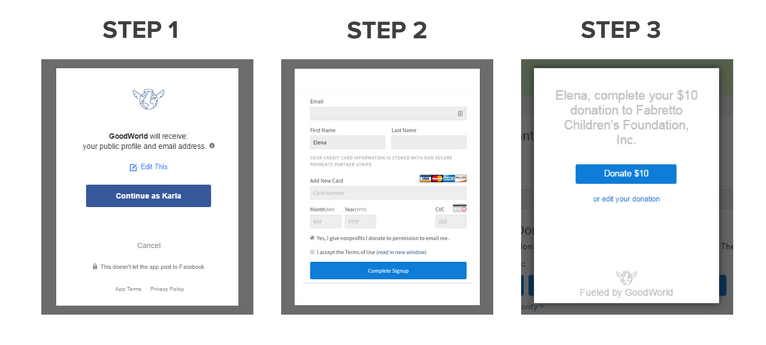 Thank you for helping us claim $10,000 to support underserved children in Nicaragua. Your free $10 donation will go a long way.
Your credit will expire on November 28th