10-26-16 | Our Programs Press
Access Microscholarship Program will award Scholarships to 220 Students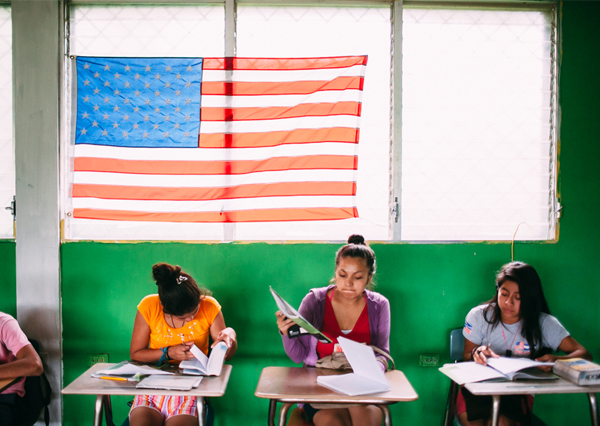 We are proud to announce that Fabretto is the implementing partner for the 8th cohort of the Access Microscholarship Program, which is financed by the U.S. Embassy in Nicaragua.
In 2017, Access will award 220 scholarships to Nicaraguan students in seven Nicaraguan cities and towns. These scholarships enable young people from underprivileged backgrounds to receive a two-year, full scholarship to study English. Access targets youth who excel academically but have few resources to study English in their communities.
Representatives from the U.S. Embassy and Fabretto shared the launch of the 8th program cycle at a press conference yesterday. News of the latest round of the popular program received strong coverage in local media, including the newspapers La Prensa and Nuevo Diario. To read the press release (in Spanish), click here.
Access has a profound impact on the lives of youth in underserved communities. Wilber, a 19-year-old from San José de Cusmapa, is one of the hundreds of students who have graduated from Access. Now proficient in English, Wilber is the first in his family to attend college. In Nicaragua, learning English can open doors to economic opportunity, and for youth like Wilber, Access is a life-changing opportunity. Watch Wilber tell his personal story of going the distance for education in this video:
Applications are now open for the new program cycle beginning in January 2017. Nicaraguan students (1st, 2nd, or 3rd year of secondary school) age 13-16 are invited to apply for a scholarship. Fabretto has also opened applications to English teachers who would like to join the Access program for the 2-year program cycle.
For more information on how to apply, CLICK HERE.