10-21-16 | Our Programs
The Nica HOPE Project: 8 Years of Impact & Inspiration
The History of the Nica HOPE Project
Eight years later, the Nica HOPE Project at Fabretto's San Francisco center continues to have an incredible impact on the Acahualinca community, surrounding the Managua city dump.
In 2008, Deanna Ford founded the Nica HOPE Project as an education and vocational training program to enable children and youth to receive an education while providing alternative sources of income and skills training. The project targeted families that lived and worked in the municipal trash dump of Managua, commonly known as "La Chureca", where children often dropped out of school to work to make little more than $2 a day.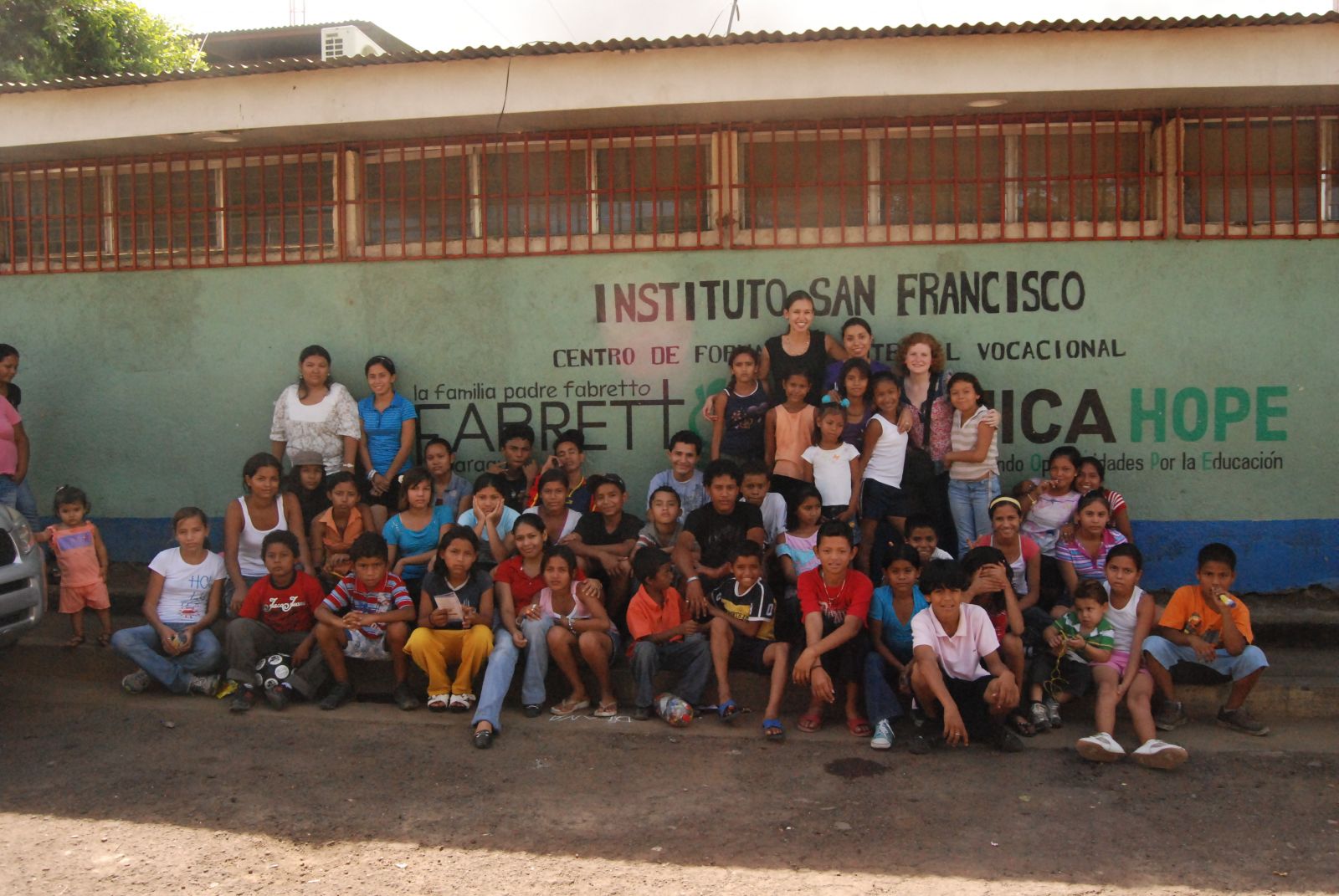 Deanna with students and staff outside of the San Francisco Center
Today, these families live in the surrounding Acahualinca neighborhood or in Villa Guadalupe, the new community established in 2011 for former residents of dump. This area remains one of the most vulnerable communities in the country; many families face reduced economic opportunities with the closure of the dump and struggle to put aside resources for the education of their children. Most children suffer from malnutrition, and students still frequently drop out of school to support their families through informal labor. The Nica HOPE project currently supports over 1,300 children and young adults through 5 key program areas:

The Nica HOPE jewelry project has flourished into an independent, self-sustaining cooperative that generates a steady source of income for the cooperative members. In 2012, after four years of developing business and technical skills, the artisans established their own Nica HOPE Cooperative, becoming collective owners of the business. The cooperative continues to develop with consistent in-country and international sales, attendance at local fairs, and exchange programs with other cooperatives in Central America. You can support the cooperative by purchasing Nica HOPE products from our online shop.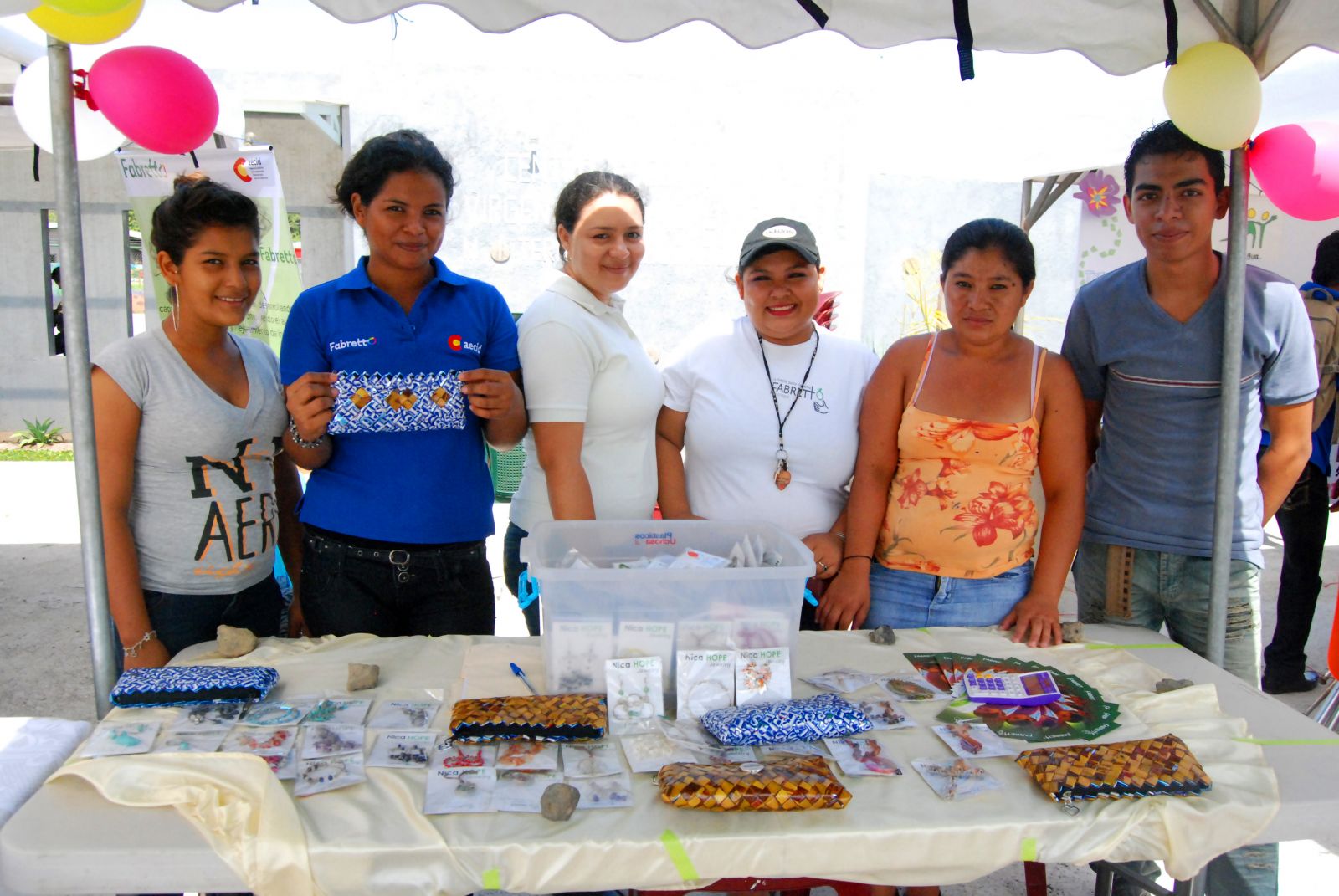 To support the Nica HOPE project, please make an online donation today. Your contributions will provide critical support to children and young adults in the Acahualinca community.
To learn more about Nica HOPE's impact, hear the voices of beneficiaries whose lives have changed thanks to education and economic opportunity: Maura's Story; Sofia's Story.