10-16-16 | Our Programs
Empowering women & girls is everyone's business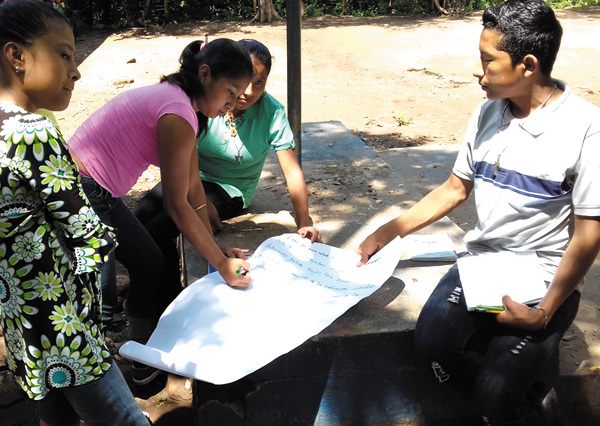 When talking about the rights of women and girls, who should be at the table? The entire community.
Gender equality programs have traditionally focused their interventions primarily on women and girls. However, new research has pointed to the important role that engaging men and boys plays in working toward lasting change. The international development community is recognizing that including male community members in the process of advancing women's rights—which are, after all, human rights—is essential to making real strides toward gender equity.
This week, Fabretto delivered workshops on human rights and women's empowerment to rural youth in our secondary education program—young women and young men alike. Parents were also invited, and a group of fathers and mothers joined the conversation.
Together, the participants defined the fundamental human rights and discussed what these rights meant to them, particularly for women, in the context of their rural communities.
Through activities that encouraged open dialogue, our students and their parents engaged in the type of tough conversations needed to make real progress toward gender equality and protecting the rights of women and girls in rural communities. Approximately two-thirds of the participants were female and one-third were male.
Changing long-held negative practices and stereotypes is a long process and requires hard work, but the results positively impact the entire community. Research from Plan International (2011) has shown that harmful stereotypes negatively affect boys and men as well. On the positive side, greater gender equality benefits boys academically, socially, and personally. Further, empowering women and girls leads to economic and social gains for the whole society.
On the UN Day of the Rural Women, we stand up to say that advancing the rights of rural women and girls benefits everyone – and it is time to make gender equality everyone's business.