9-27-16 | Our Programs
Fidelina: Creating Positive Little Minds!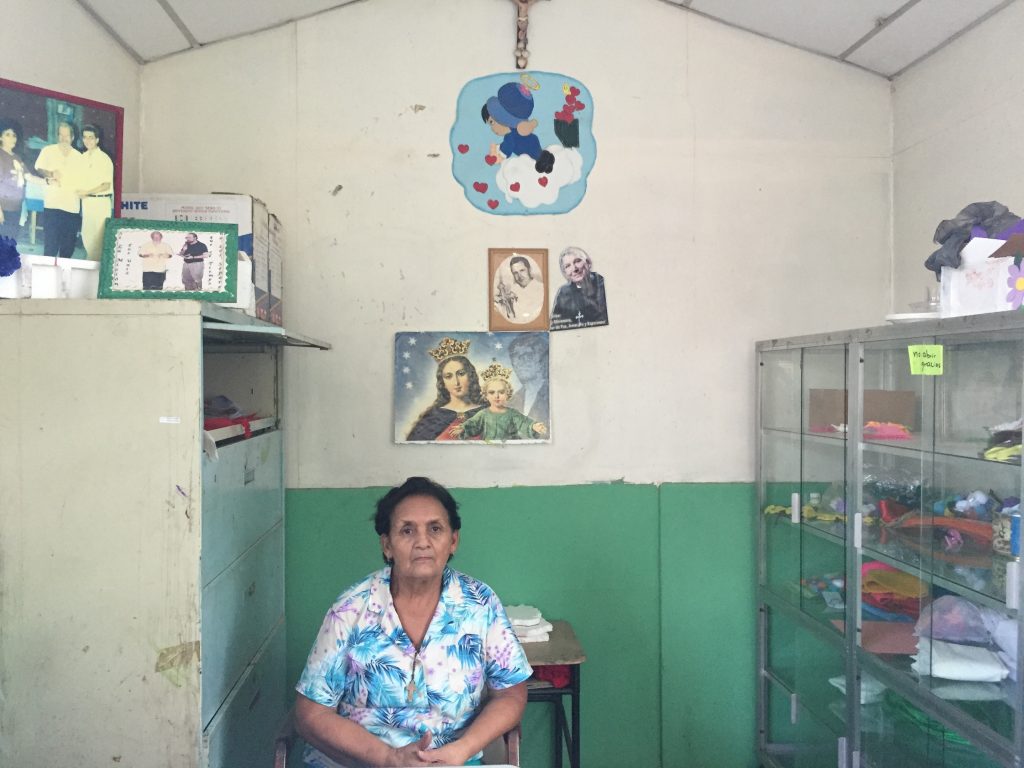 Fidelina Centeno has been with Fabretto since 2000 and was fortunate enough to work alongside Padre Fabretto. "He was a very kind and virtuous man," she affirms.
Today, Fidelina teaches Arts & Crafts at the Fabretto Education Center in Estelí. As her last group for the day leaves the classroom, Fidelina showcases some of the children's work. "The children acquire various skills in this classroom. The projects here require that they be creative, patient, and resourceful."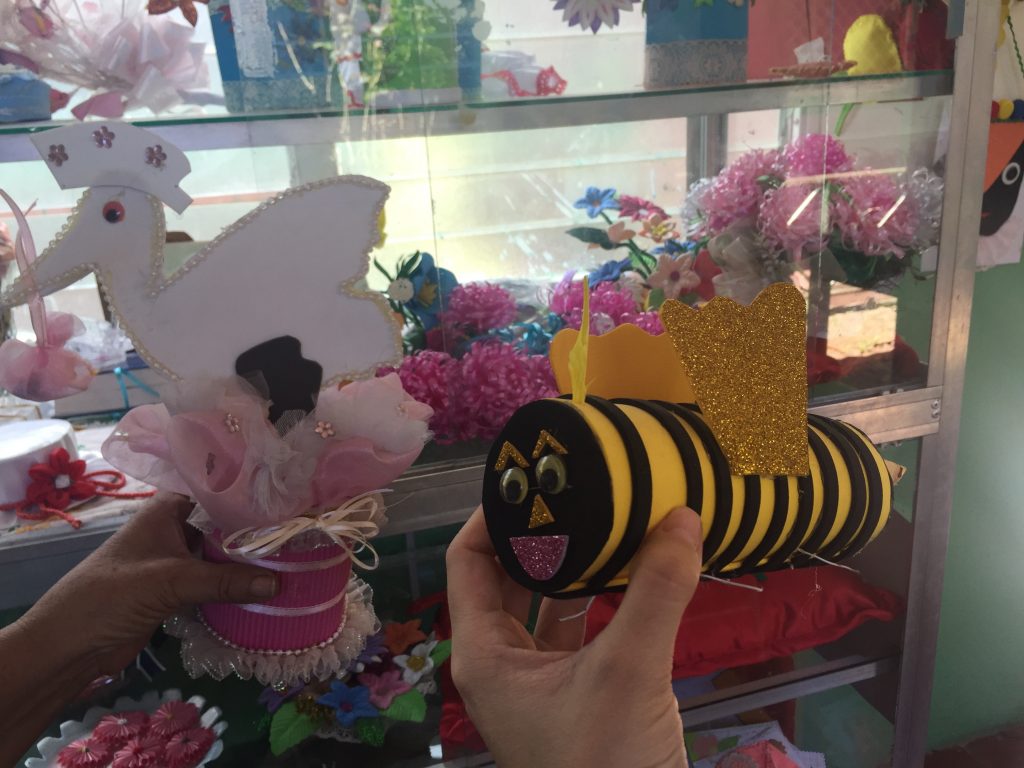 It's in this space that many of the children acquire skills to pull themselves and their communities out of poverty. Some children are able to help their parents and pay for their daily bus trips to school by selling hats, decorations like piñatas or centerpieces, and craftwork.
A study conducted by researchers at Penn State University, New York University, and Chapel Hill, reveal that stress induced by poverty affect children's school performance. Fidelina explains arts & crafts can help children facing mental and emotional challenges – releasing tension, and clearing the mind. "When children are anxious, I often encourage them to entertain themselves by creating something. They, too, need a way to relax and pass the time!"
Fabretto recognizes the importance of creating awareness about the impact of acquired skills on young people's lives. The development of skills empowers minds and equips children and youth for the future and has a lasting impact on the communities they live in.
Learn more about Fabretto's Vocational & Life Skills Education Program.