Olvin is from El Castillito, a small community tucked deep in the mountains of northern Nicaragua, where agriculture has been the only livelihood of the families who live there. When Olvin joined the Rural Secondary Education Program (SAT) in 2010, he would walk for two hours to get to class. More than six years later, Olvin shares that what he liked most about SAT is that "young people get the opportunity to improve our quality of life. The SAT program allows for new ideas."
This program teaches students how to develop business plans and apply knowledge through small productive initiatives. Today, Olvin is studying Agricultural Engineering and has started his own business, growing and marketing of strawberries.
During his years in SAT, Olvin started this new initiative supported by his tutor. Now, thanks to the scholarship program he received by Fabretto to attend college, Olvin supports Everth, his tutor with students from 4th and 5th year. His strawberry patch serves as garden practice for students. Also, several of the students are replicating this initiative on their properties with their families.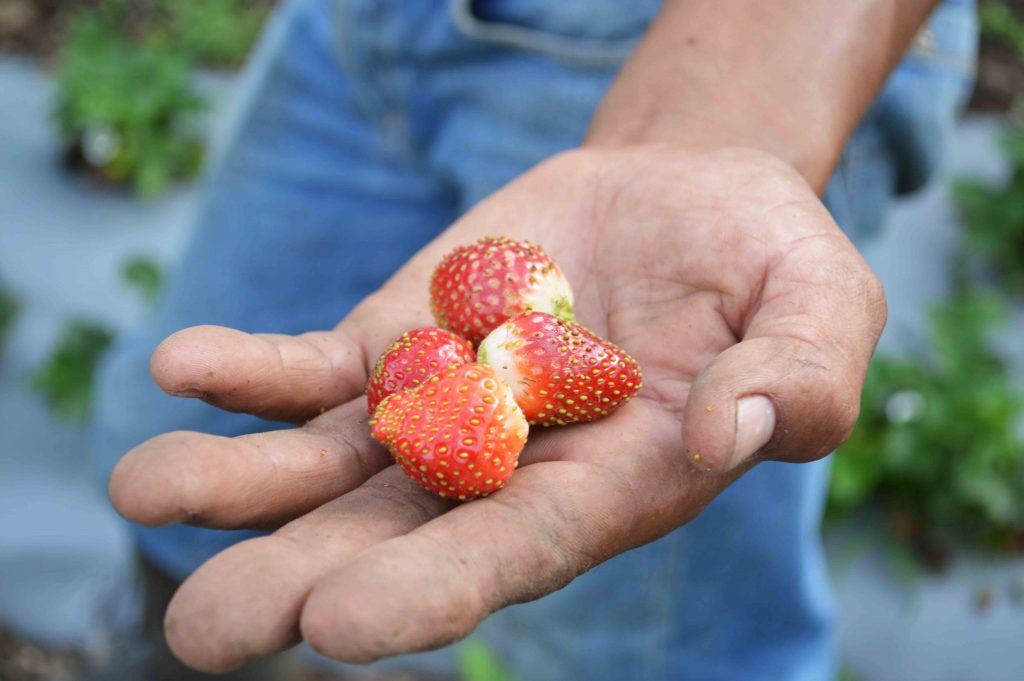 Olvin is a clear example of the success of the SAT program. This program, adapted to the reality of rural areas, empowers young people to become agents of change in their communities.
If you would like to support our SAT program, you can make a donation today.