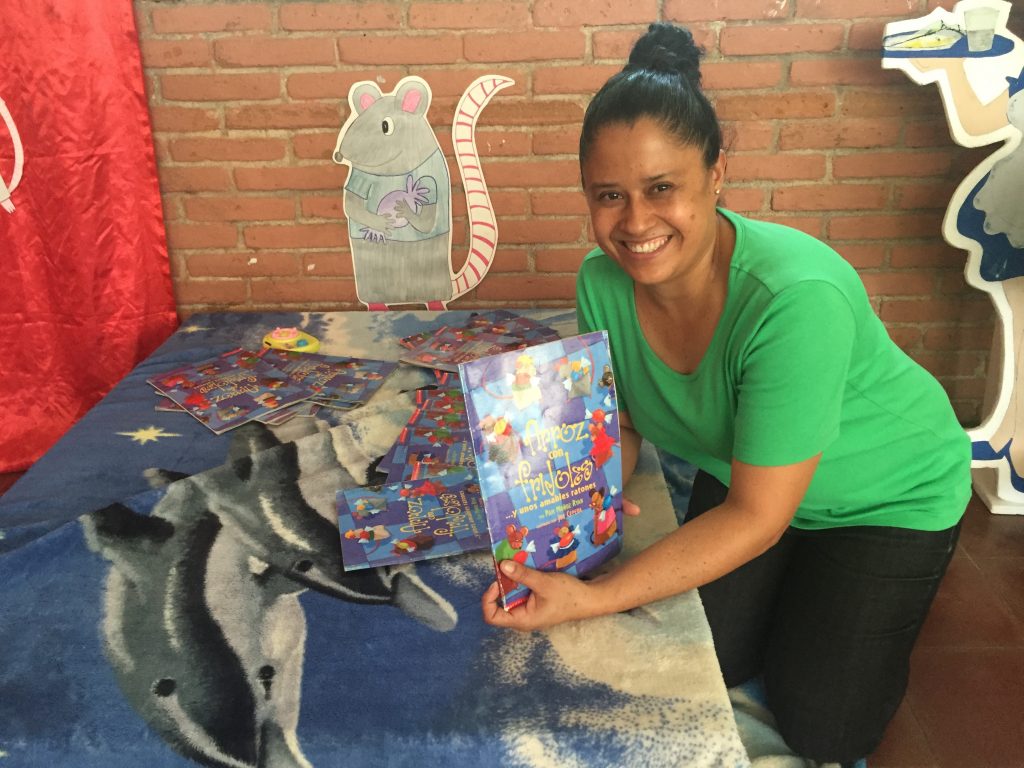 Fabretto works hard to provide all of its centers with a broad range of books for the children it serves. No one knows this better than Zenia, who started at Fabretto 9 years ago managing a library now works as Coordinador of Education for the Fabretto Center in Esteli. 
In Esteli, the Fabretto Center is considered a model program. "In my time here, we've seen a great change in community involvement. Over the years, we've seen a change of flow," she shares. Zenia explains that in extending many of the program benefits and training to the parents, they have seen a substantial change in participation to all involved.
The Fabretto Center in Esteli provides training, information, and lectures to Fabretto educators, employees of the Ministry of Education of Nicaragua, as well as parents of the community. Many of the topics range from values, communication techniques, family dynamics, and promoting literacy at home.
"The parents begin to learn many of the things that the children are learning in school and are inspired by all the new material," she says happily. "It's not only the child that is being helped. We are all a part of something special!"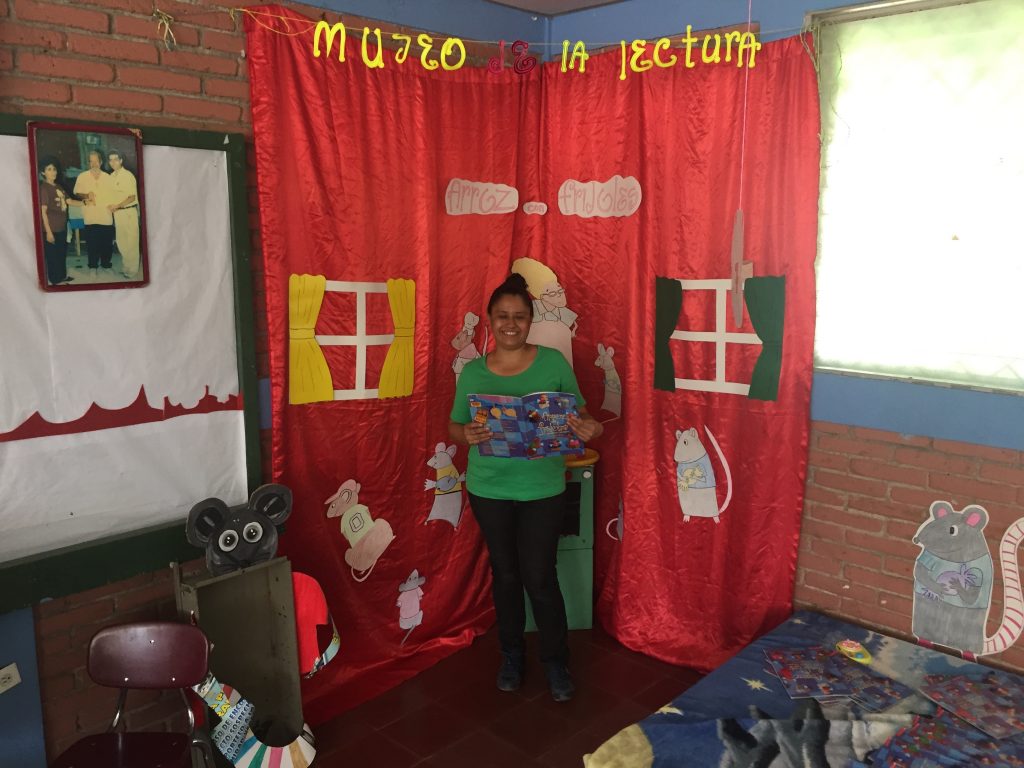 Zenia tells us that there are various activities that encourage education reading as well as creating the habit as a passtime. Students are often placed in groups and asked to dramatize the stories they've read in a special theatre corner called, "El Museo de la Lectura."
Zenia works hard to provide her community with an awesome educational experience. We salute educators like Zenia who introduce children to the wonderous world of books!