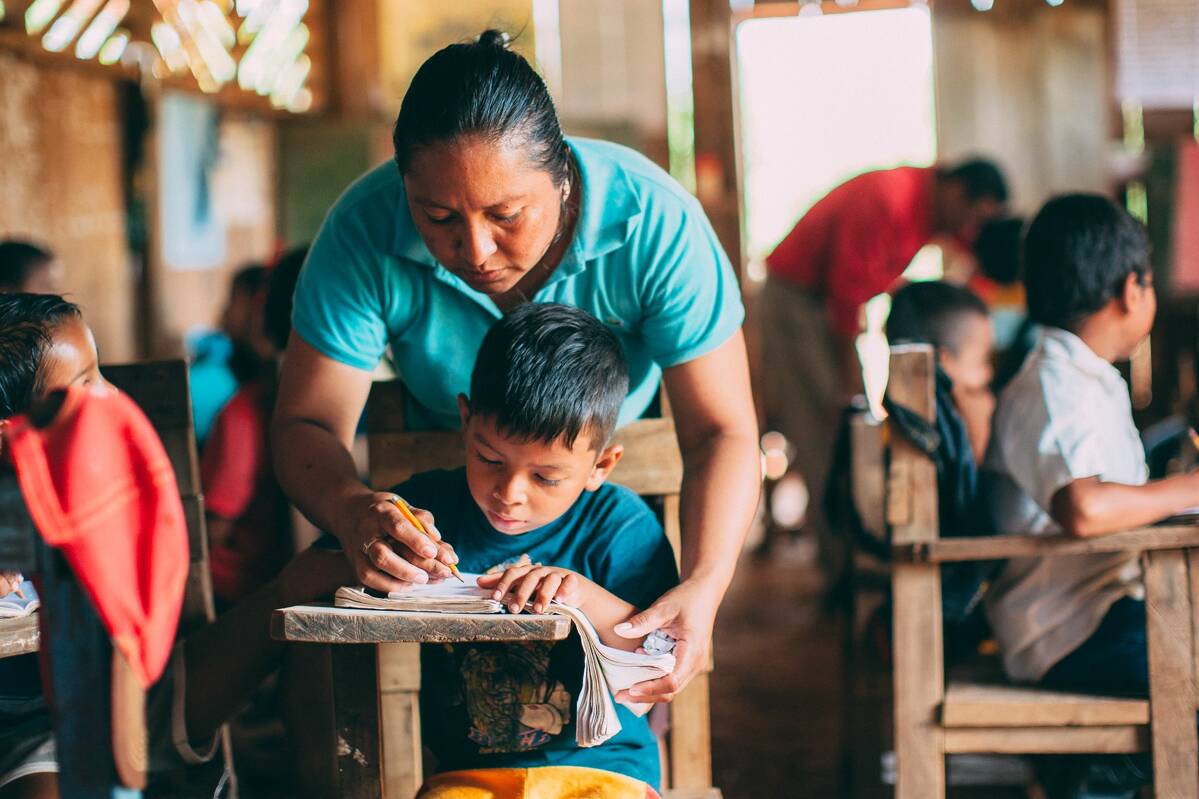 In Nicaragua, teachers are not exempt from poverty. Despite their own economic limitations, thousands of teachers make great sacrifices to reach school and help children learn every day. Help us provide rural teachers with training, scholarships, as well as daily nutritious meals at our Education Centers. 
We have set the goal to raise $5,000 by 

October 5th

 – World Teachers' Day. Teachers, too, need to know someone's got their back. Will you join us? 
Meet some of the amazing teachers we support.
Marcia opened her home to her students because the children in Aguascalientes had no access to early education. "I feel called to teach," she told us. "I enjoy working with children and supporting my community, even though I don't have many economic resources."
Despite facing physical limitations due to a congenital condition, Chico has taken advantage of all the education that Fabretto offered in rural Nicaragua, and now he gives back to his community as an enrichment teacher.
If you'd like to support rural teachers like Marcia and Chico, please consider becoming a fundraiser or donate today – scroll down the form to register.