8-31-16 | Our Programs
Learning by Doing with "Profesor" Rigo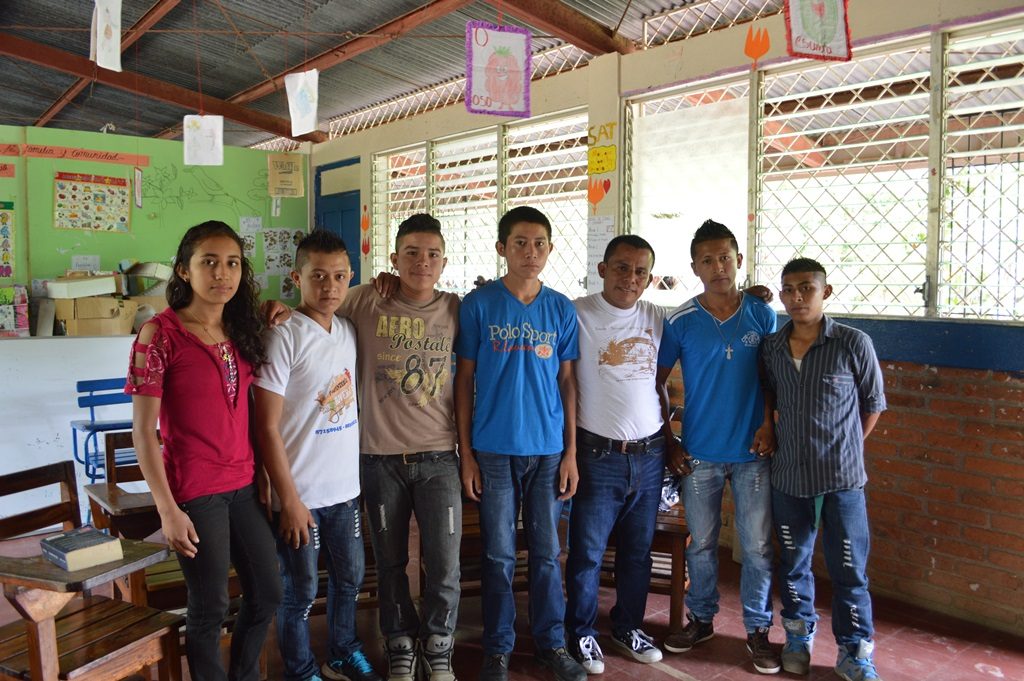 It is with the help of partners and friends like Visi for Fabretto that we are able to make an impact in Nicaraguan communities. Visi for Fabretto is a chapter founded at Georgetown Visitation Prep whose mission is to spread awareness about Fabretto. This year, the group of students raised over $3,000 to support outstanding SAT teacher, Rigoberto.
Read more to find out how Rigoberto is changing lives as a teacher. 
Fabretto's Rural Secondary Education Program (SAT) is intended to provide quality education to youth in rural communities without access to public schools. SAT delivers education with a "learning by doing" approach, helping students to identify economic opportunities in their communities and develop small business initiatives. Trained teachers play an important role as educators, mentors, and agents of change in their communities. This is the case of 35-year-old teacher, Rigoberto. 
Rigoberto, has been involved in the SAT program since its inception in 2007, and has witnessed the power of education in the lives of hundreds of children in rural Nicaragua. He shares, most enthusiastically, that an estimated 70% of 2015 SAT graduates are actively working or pursuing further education.
Having grown in a family with limited resources, Rigoberto recognizes the positive impact entrepreneurial skills can have in a family's economic situation. "This is not exclusive to the classroom, this extends to real life as well," he states.
His students are constantly encouraged to develop business initiatives, such as cash crops, raising chickens, making piñatas out of local recycling materials, etc. These initiatives allow the students to acquire skills and knowledge that help them become productive adults.
Many of the parents are involved in the student's initiatives. Together, they are working to make a difference and contribute to the community development, which is instilled in the upbringing of these students from the beginning.
"For us, it's about education, motivation, and guidance. That is our job as a tutors, to be a part of that!" shares the outstanding teacher.
Help us support rural teachers like Rigoberto. Become a fundraiser today.