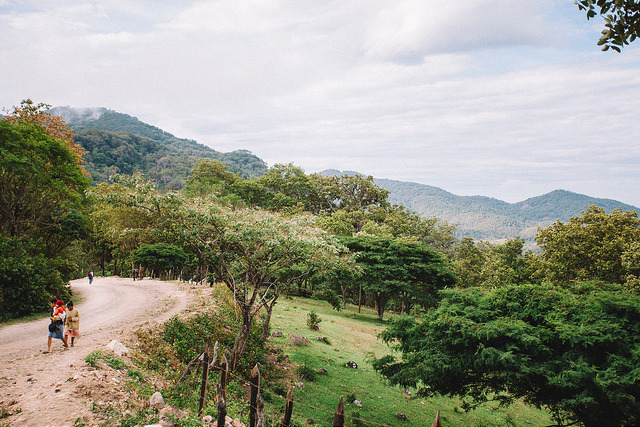 The drive from Cusmapa to Somoto is a terrible winding road with a breathtaking view. After only five minutes in, I feel motion sick from the twists and turns, but I don't say anything. We pass people coming up the mountain. I recognize some of them from Somoto, about an hour drive away. It's late in the afternoon; they must have been walking up the road since after lunch. It all makes me feel less inclined to complain about my queasy stomach.
For as long as I've lived in Nicaragua, I arrived as fresh-eyed as a volunteer would be. Up until yesterday, I had never even heard of Cusmapa. I had to Google it. The area is well out of reach and is not high on the list of travel spots to discover in Nicaragua.
The images stay with me, more so the children at the Education Center in Cusmapa, which we leave behind. Vividly in my mind are the boys playing with the marbles in the yard interrupted by lunch. I watched as they ate. They smile at me, the stranger. They stare at my shoes. The look at my phone. They watch me as I scribble in my notebook. I smile back and try not to interrupt, but they are more than pleased to engage. One asks questions like "Where am I from?" the others giggle and wait for me to respond. My colleague might confuse them as Spanish accent has made us both seem foreign. "I am from here," I respond. "From here!" one shouts as the others are lost in giggles.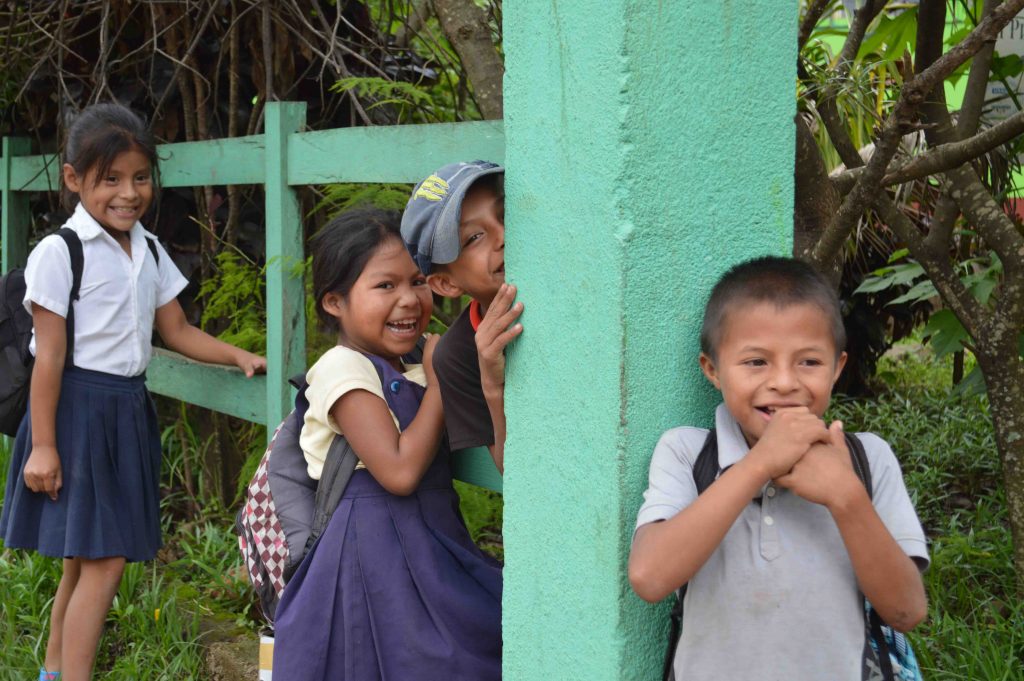 From our time in the yard, I noticed a small, fidgety boy who smiles and moves fast. His name is Marlon. He is eating quickly. Just before coming into the cafeteria, I learn that he is somewhere between 11 and 12 years old. His small body measures half the size of the other boys. A fellow staff member of Fabretto informs me that he is currently recovering from a severe case of malnutrition. It becomes apparent to me as I watch him a little closer.
When he exits the room, I follow him. He notices and lures me to a green wall, sitting on its edge. "Take a picture of me," he says as he giggles. "Of course," I say and begin snapping. As others join us, a friend approaches him and hands him a second plate. He takes out some Tupperware from his backpack and starts to transfer the food from one bowl to another. "For later," he says to me and smiles.
The children gather around. "Do you know how old Marlon is?" says one of the boys who is in a tree. "No," I respond. "He's like 12 years old! And he's small," he yells and jumps from a branch.
My eyes are stuck on Marlon who despite his peers' comments doesn't flinch.
Elena, my colleague, breaks through the crowd, "We all come in different sizes, shapes, and colors. That's what makes us unique. Right?" They all agree. The little boy nods and smiles as he peacefully sips on his juice and comes over to me once more, "Will you take another picture of me?" he asks. I oblige.