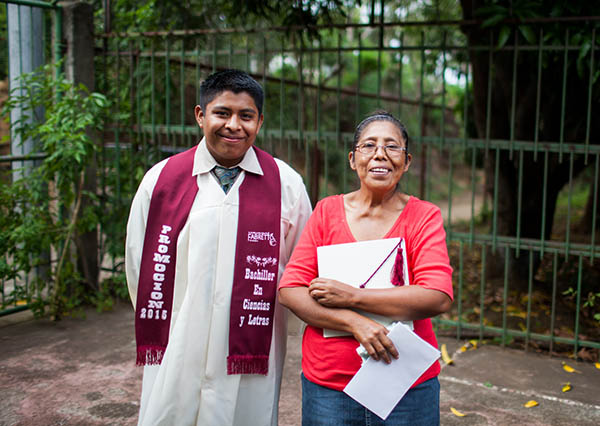 Abraham Murillo is a 17-year-old from Managua. His family is dedicated to agriculture; like many other families in Nicaragua, the Murillos live on less than $2 a day.
Abraham has been sponsored for 7 years. He recently graduated from SAT at the San Isidro Fabretto Center. Throughout his high-school years, he was a very active student; he participated in 4H Clubs, helped host Fabretto center visitors (donors, volunteers, and sponsors), and took English courses as an extracurricular option.
In August of 2015, Abraham traveled for the first time to the United States (and outside the country). He was selected to participate in an exciting exchange program with the Cal Ripken Sr. Foundation, National 4-H Council, and the U.S. Department of State's SportsUnited division. The program trained SAT teachers and students life lessons, and wellness through sports. The trip inspired Abraham to set the goal to continue studying English in the future.
The high-school graduate dedicates most of his day to studying for the University admissions exam. He also spends time growing and harvesting coffee – the family's main source of income. Everyday, Abraham helps his father in the farm, picking, sorting, and pulping coffee beans, which they sell locally.
Abraham's dream is to pursue a career in Computer Science. He also wishes to give back to his community, staying involved with Fabretto 4-H clubs. Abraham's family is very proud of his accomplishments. He is the first in his family to have completed secondary education. With the support of his family, and Fabretto, Abraham is truly moving forward.