12-11-15 | Volunteers
Penn State Berks Volunteers impact Cusmapa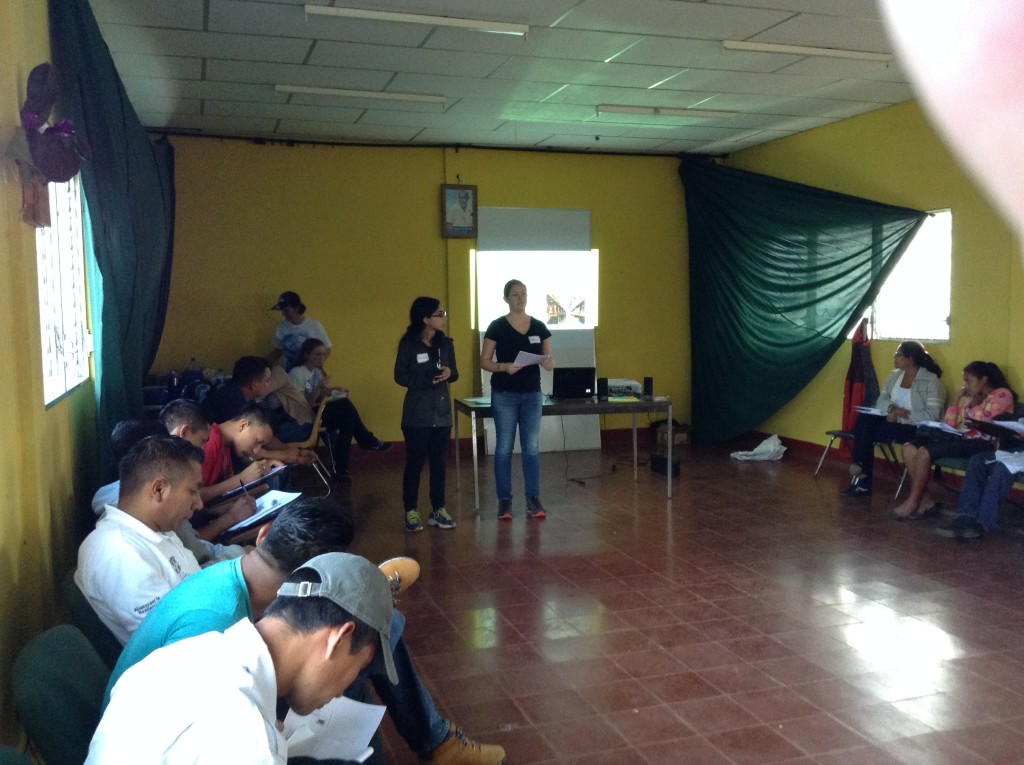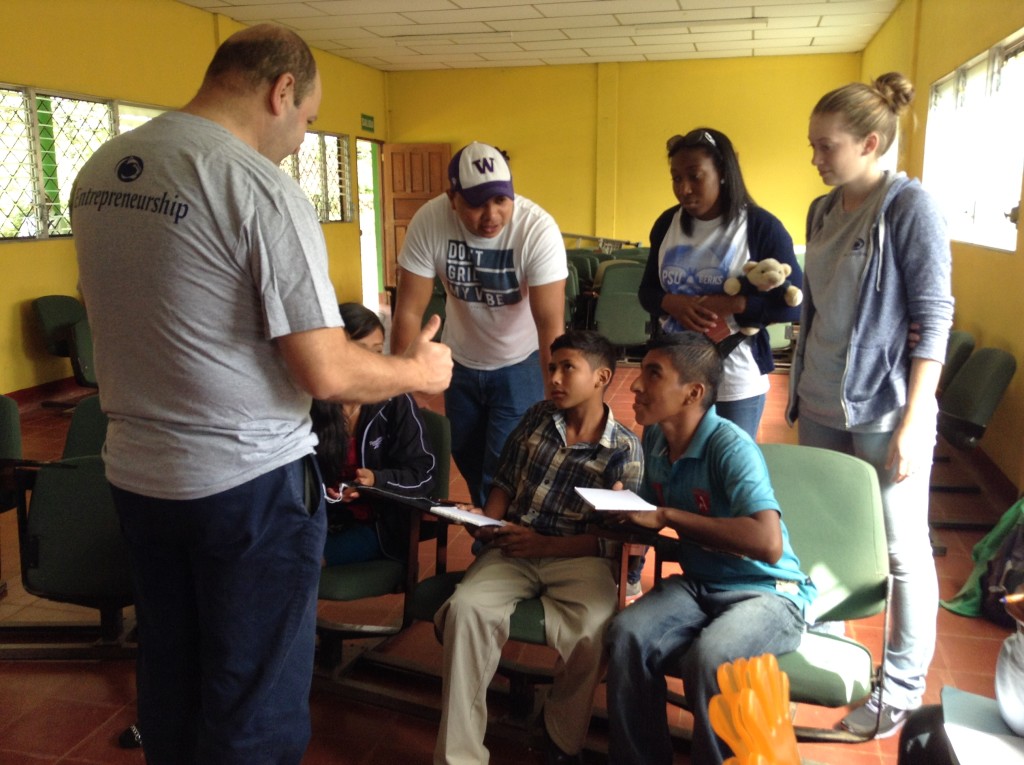 To kick off the holiday season, the last week of November we welcomed a group of volunteers from Penn State Berks, who joined us at Fabretto's Cusmapa center. The group consisted of primarily university students with entrepreneurial degrees and professors. Prior to the trip, they spent months planning workshops and lessons for 19 students, and 6 secondary school teachers, all part of Fabretto's educational program. The students were really excited to be a part of this enriching experience!
The volunteer's mission was to teach underprivileged students from rural communities how to be leaders and small business owners, so that they can take control of their economic situation and overcome poverty.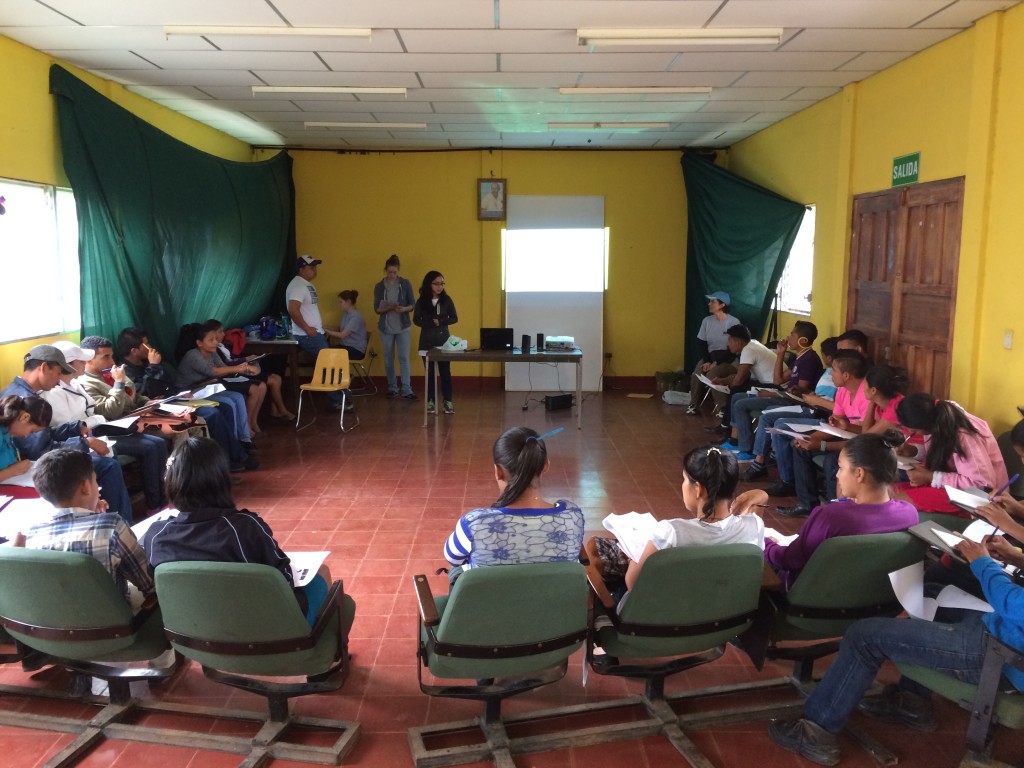 The workshop programs designed by the students, consisted of ice breaking techniques to help the group open up, team building and communication exercises, and business oriented lessons. Our volunteers, with the help of Fabretto's translators, were able to quickly connect with the students. The engagement they received was welcoming! During the four day work sessions, the group expanded in the areas of finance, including forecasting and budgeting. By the end of the program, the students noticeably had better insights of how to run a successful business.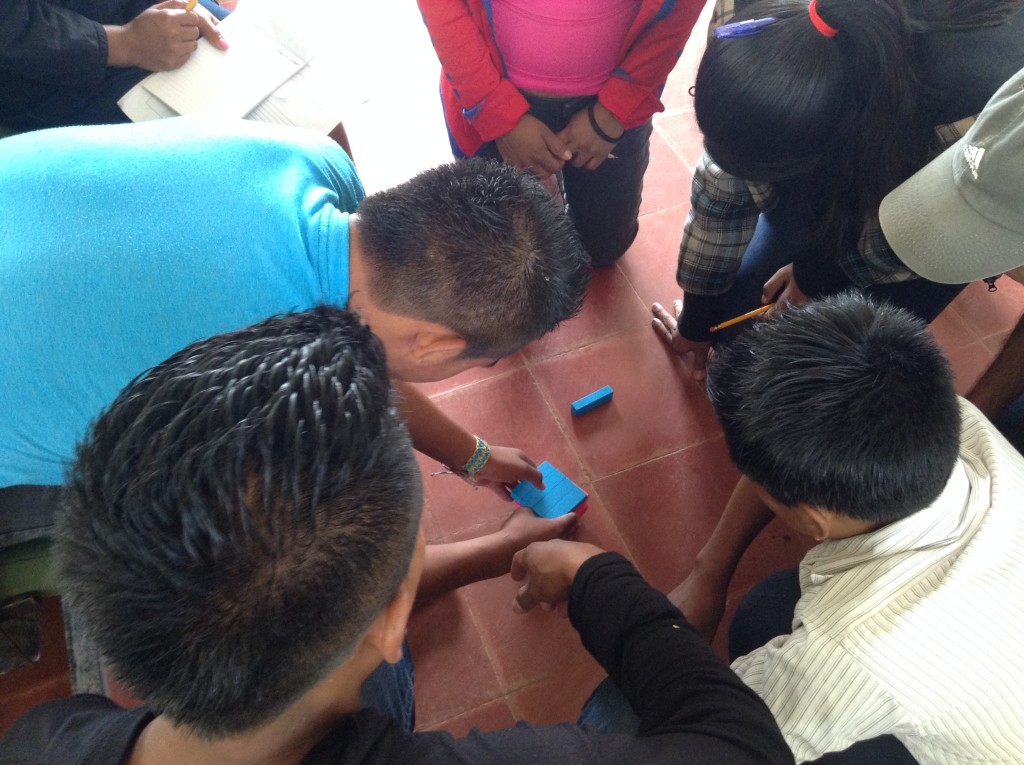 One of our volunteers from Penn State Berks, Jeren Konak, put together a video of some of her most memorable moments in Fabretto's Cusmapa Center, where they also interacted with primary school children. The children enjoyed learning in a dynamic way using puzzles and games!
Thank you Penn State Berks team for your service to children in need in Nicaragua!
If you want to learn more about how to become a Fabretto volunteer, CLICK HERE.