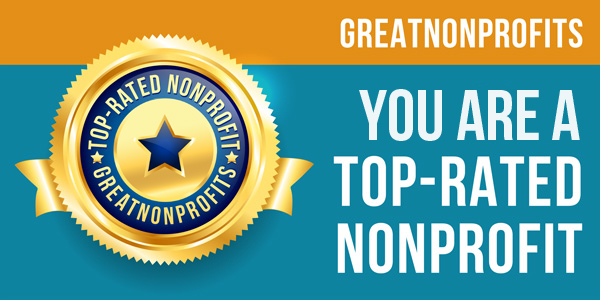 Fabretto announced today that it has been honored with a prestigious Top-Rated Award by GreatNonprofits, the leading provider of user reviews about nonprofit organizations. GreatNonprofits.org Award is based on positive online reviews.
"We are excited to be named a Top-Rated 2015 Nonprofit," says Kevin Marinacci, president of Fabretto. We are proud of our accomplishments this year, including our expansion to the Southern Caribbean Coast Autonomous Region (RACCS), bringing education programs to over 5,000 children. The Top-Rated Nonprofit award was based on the large number of positive reviews that Fabretto received – reviews written by volunteers, donors and child sponsors. People posted their personal experience with the nonprofit.
For example, one person wrote, "[I have] been involved with Fabretto for 25 years. First and foremost, the organization lives and breathes and has unwavering faith to the principles of Padre Fabretto. What first struck me was the number of 'alumni' who remained involved to help others who came after them. Over the years I've come to understand why. In Spanish the organization is called 'Familia Padre Fabretto.' It is truly a family dedicated to serving the needs of the most vulnerable in society."
While the Top-Rated Awards run through the end of October, Fabretto was part of the inaugural group to qualify for the year. In addition, we'll be added to GreatNonprofits #GivingTuesday Guide—an interactive guide to top nonprofits throughout the years. Look for this near the holidays. "Savvy donors want to see the impact of their donations more than ever," said Perla Ni, CEO of GreatNonprofits, "People with direct experience with Fabretto have voted that the organization is making a real difference." Being on the Top-Rated list gives donors and volunteers more confidence that this is a credible organization. The reviews by volunteers, clients and other donors show the on-the-ground results of this nonprofit. This award is a form of recognition by the community.
 
Fabretto's mission is to empower children and their families in Nicaragua to reach their full potential, improve their livelihoods, and take advantage of economic opportunity through education and nutrition.
 
About GreatNonprofits
GreatNonprofits is the leading site for donors and volunteers to find reviews and ratings of nonprofits. Reviews on the site influence 30 million donation decisions a year. Visit www.greatnonprofits.org for more information.