David and Jaume spent their summer volunteering in Cusmapa. Both nuclear engineering students from Barcelona, Spain, they arrived eager to get to work. However, it was the locals in the Cusmapa center that made the biggest impact on them. "Since the beginning, everyone was very kind to us," David said.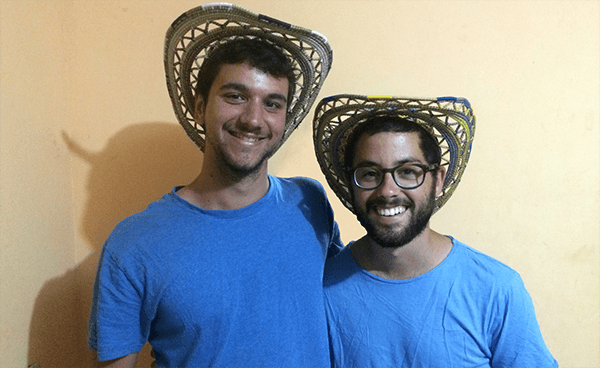 David and Jaume spent the first half of their service getting to know the communities, spending time with locals, delivering food packs, attending student forums, and learning about difficulties in everyday life. Learning about the current drought in Nicaragua, they saw many issues connected to water. They made a proposal for the community in El Carrizo to update the manually operated water-well to motor-run powered by solar panels, which they shared with the Center Director.
During their next month in Cusmapa, David and Jaume helped with manual labor projects. They helped dig a trench to build a pump to better irrigate the school garden, which is incorporated in school meals, and spent a few weeks helping construct a wooden storage for the workshop at the center.
Spending this time working and living so closely to those in Cusmapa, the two had a change in perspective. "We realized that some things are more important than we thought, and some, less. For instance: generosity, I've seen people who have nothing be more generous than anyone I've ever met before," Jamue told us. It was the friendships they made that made the biggest impact, "caring for new friends that day by day we realized had made real connections and links. It was impressive to see that people were so open with us. The day we left, we all ate breakfast together at 6 AM, and they accompanied us to the bus stop, waiting to say goodbye until the last moment."