9-22-15 | Volunteers
Inauguration of two new buildings!
Building Bridges Worldwide is a valued Fabretto partner that sent two delegations to rural northern Nicaragua this summer to construct two needed infrastructure projects. These include a Pre-School and an Agricultural Processing Facility.
Near Fabretto's Las Sabanas Center a community called El Balsamo, in the southern and most populated area of Apanaje, has a population of about 100 families. Building Bridges volunteers constructed a new pre-school to serve the 20 current students.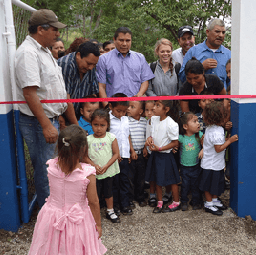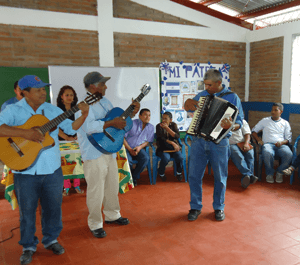 This new pre-school, Jardin del Niño or Garden for Children, has three classrooms. The new location is a welcomed improvement as the previous pre-school in El Balsamo was often inaccessible during the rainy season. The school will also host programs including parenting classes and community events. Trino, Las Sabanas Center Director, is very excited to see the community have a greater access to early childhood education and is very thankful for the work of Building Bridges Worldwide.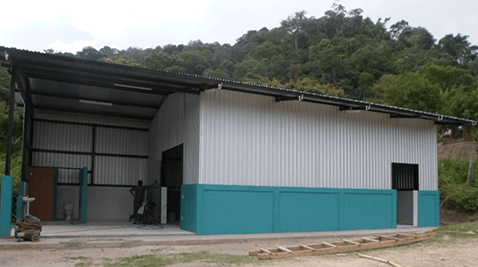 Building Bridges partnered with a delegation from The McCombs School of Business at the University of Texas to work on the construction of an agricultural processing facility in Quebrada Honda. Quebrada Honda is a community that hosts Fabretto's Education Center Las Sabanas. This new facility will be both a training school and an operating business for our Rural Secondary Education (SAT) program. This will allow locally produced fruits and vegetables to be processed, which will generate income and improve Nutritional & Food Securities for families in the rural population.
Both of these construction projects will have a lasting positive impact in the communities of Quebrada Honda and El Balsamo. Establishing the resources for education from early childhood through secondary school is essential for the progress of these communities. Thank you Building Bridges for your generous support and helping hose in need in Nicaragua!
Please consider being a part of the success in Las Sabanas by donating today.