Fabretto's volunteers are what allow our centers to be as successful as they are. Today we wanted to give an extra thank you to Jackie! Jackie is a graduate student at GW University and has been working in Nicaragua for Fabretto for 10 weeks.
Jackie became an intern at Fabretto's DC office back in the fall, and decided she wanted to experience and see the programs she had been working on in Nicaragua.  Since she has been here, Jackie's job as a Summer Intern is to help the Volunteer Coordinator manage and take care of the volunteers who come to Nicaragua. She let me ask her more about her work and the impact she has had on Fabretto below!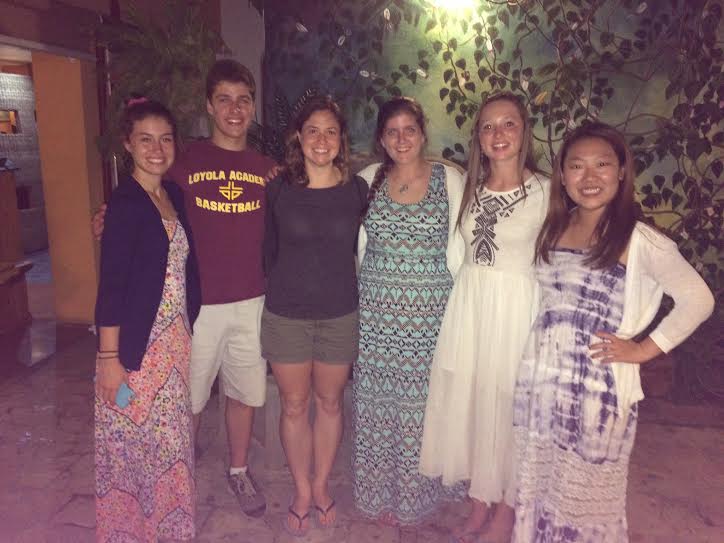 Jackie (third from the left) with a group of volunteers
What did you work on at Fabretto? Can you explain your everyday work?
When I'm working with a group of short-term volunteers, I'm their leader, tour guide, friend, almanac, and general point of contact while they're in Nicaragua; but when I'm in the office, it's a little different. My job is to help the Volunteer Coordinator with logistics for volunteers who come to the country through Fabretto. We have both long term and short term volunteers to manage and the summer is probably our busiest time, so there's a lot of organizing details, planning, and troubleshooting that I do.
What made you excited to come into work each day?
The idea that my work is indirectly making an impact on the life of a child. I don't do a ton of direct service with Nicaraguan children, but a lot of work I hope will trickle down through the other volunteers I manage, who are spending time with the children in Fabretto programs.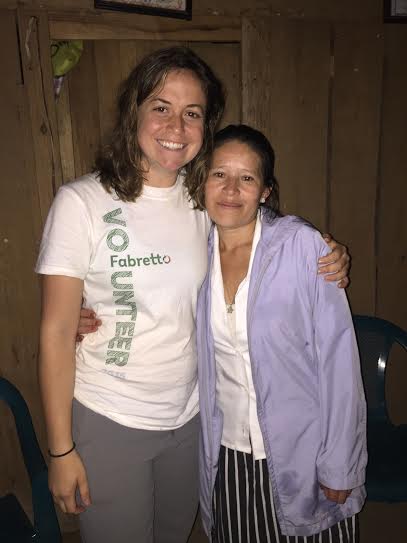 What was your favorite memory/moment so far?
I loved going to Nora's house. Nora is the woman who takes care of the volunteer house in Cusmapa. You can tell she works really hard and takes a lot of pride in her work there. One of the things we do with groups while they are in Cusmapa is tour the coffee farm in her backyard. She was gracious enough to show all the volunteers her house, her other job, and her life overall. It's just really moving to see how hard she works in the house to keep the volunteers happy and how hard she works with her husband to make a living with the coffee.
Why did you get involved with Fabretto?
I got involved last fall, which is now almost a year ago. I found an opening to be an intern at Fabretto's DC office and I was really interested in the program. What caught my eye was the holistic approach that Fabretto uses to combat poverty through education. That was something that really enticed me. I also have personal experience with the Salesians, which is the kind of priest that Father Fabretto was. That certainly gave Fabretto a comforting, familial feel. After spending some time in the position in DC, I was really interested and wanted to see what the projects looked like on the ground in Nicaragua… which led me here!
Thank You, Jackie! 
Are you interested in volunteering? Visit our Volunteer Page to learn more about supporting our work in Nicaragua.