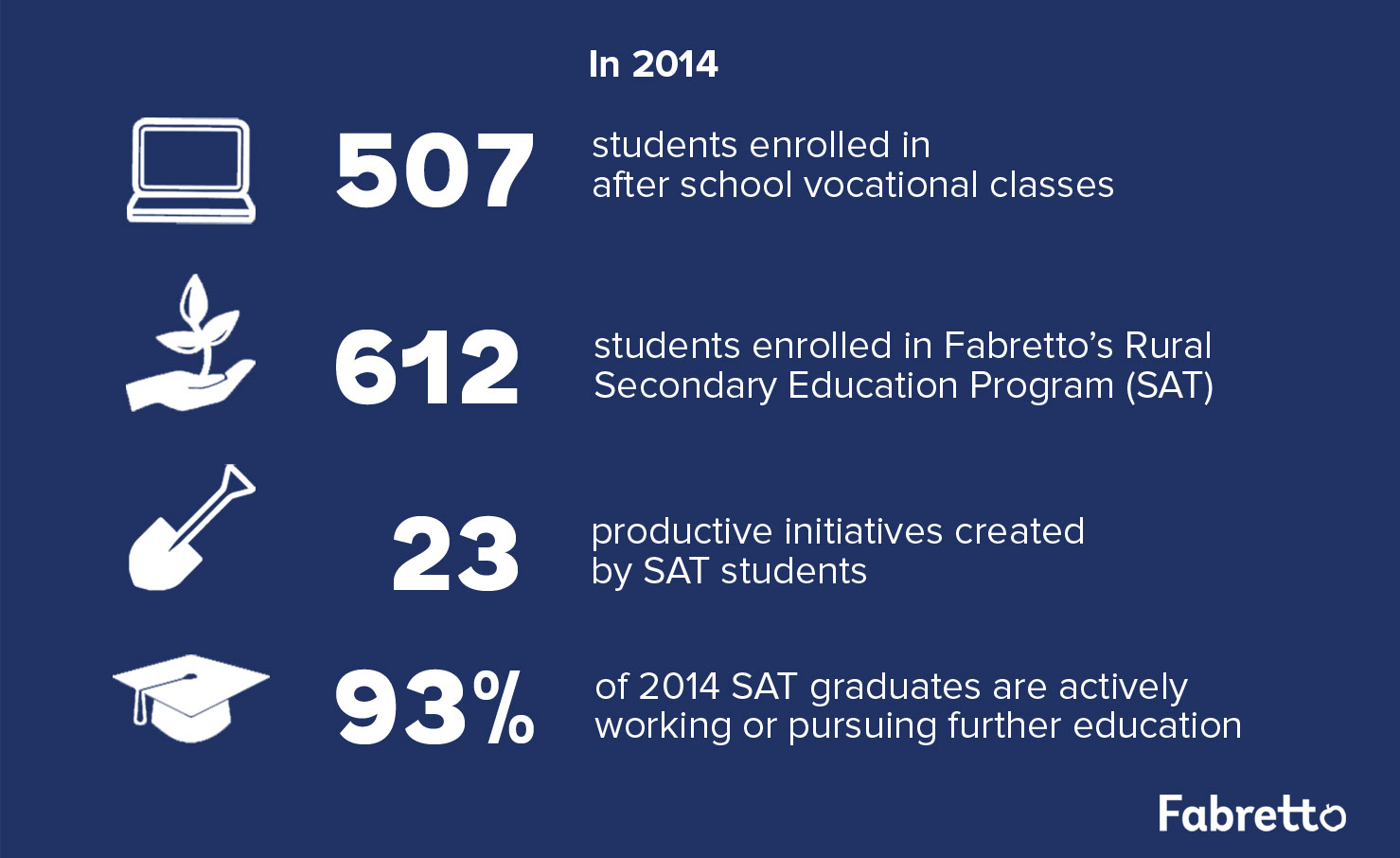 On International Youth Day, Fabretto stands with the United Nations to raise awareness about the important role of youth to achieve sustainable human development. Through our Rural Secondary Education Program (SAT), rural students have access to an alternative path to a high school diploma, fully accredited by the Nicaraguan Ministry of Education. In rural Nicaragua, there are few opportunities for gainful employment; through lessons in business development, our program teaches youth how to create their own economic opportunities and become productive adults who contribute to community development.
In 2014, SAT strengthened its "learning by earning" approach. Thanks to Fabretto's alliances with corporate partners Mayorga Organics and Burke Agro, youth were empowered to generate vital income for their families as they learned how to diversify their family farms with organic chia, honey, and tropical fruits.
SAT is filling the most important gaps in rural youth education: Skills Training, Accreditation, and Entrepreneurship. Through our innovative program, rural students are able to develop successful businesses, and pursue a university degree. This is the case of Diego – business owner, college student, innovator, and Intern. At just 17 years old, he has accomplished more than many twice his age. Youth like Diego are the future of rural Nicaragua.
"The best part of SAT is methodology and the way we learn. Going to high school with Fabretto totally changes your life." – Diego. To see how education has changed Diego's life, please visit our 2014 Annual Report.