5-25-15 | Volunteers
On being insignificantly significant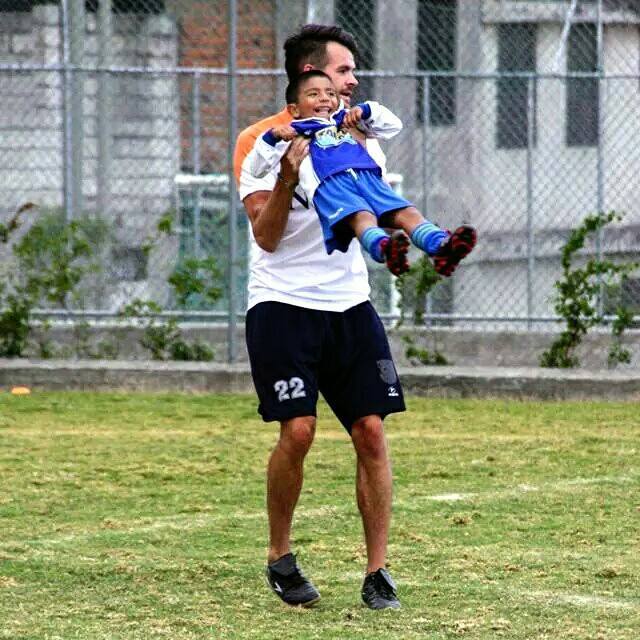 Nick playing with a student at the San Isidro de Bolas Education Center
Meet Nicholas Morgan, a 26-year-old Fabretto volunteer. As an individual volunteer, Nick has chosen a specific project to work on: strengthening Fabretto's student cooperatives and small businesses. To achieve this goal, Nick teaches workshops on finance and entrepreneurship for students and works with teachers and staff members at our Education Centers. Nick told us, "In the Netherlands we have a saying: 'Don't start mopping until you've closed the tap;' don't start on a project if the structure isn't solid." He's begun by focusing on the basics, and from there, he plans to help students start or restructure their small businesses. He stated, "I want to use my education and experience to restructure small parts of the organization to make everybody's life a bit easier and increase income and opportunities within the Fabretto organization."
Nick has been a global citizen since he was a child. He was born in Inverness, Scotland but moved to the Netherlands at the age of 6. His education centered on international business, and he holds a B.B.A. and MSc in International Economics and Business at Groningen University. After graduation, he interned in NYC as a Junior Economic Officer at the Netherlands Consulate General then became a Trainee at Rabobank, where he focused on international food and agribusiness research and corporate finance.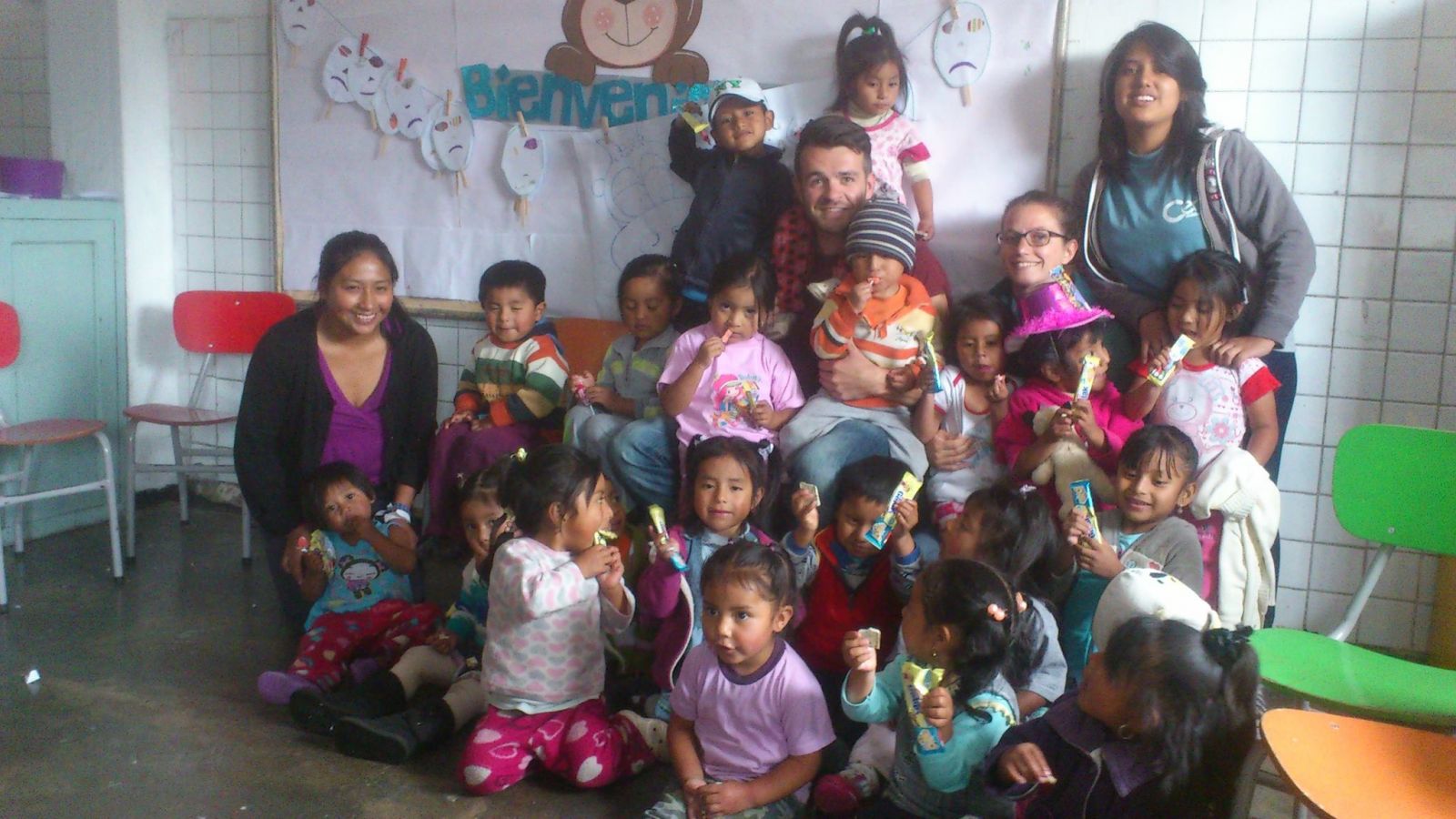 Nick poses with a class in Quito, Ecuador
Nick had always wanted to complement his professional experience with volunteering abroad (and learn Spanish – his fifth language!). Before joining Fabretto, he volunteered at Local Dreamers and CENIT in Quito, Ecuador, where he taught English and coached soccer. However, his true passion is business development and finance, and Fabretto's youth programs are a perfect place for him to share his knowledge and experience.
Nick reflected on his volunteer experience: "I have come to appreciate being "insignificantly significant. Look at the photo [above]. That kid and his brother came to soccer practice every week and started out shy and timid. Even though this is just one little boy, in one poor area of the world, through football, in combination with a lot of fun and love, he completely opened up and started excelling through communicating and feeling appreciated… Love and positivity prevails. And I really love this kid."
Volunteers like Nick help Fabretto support children and their families in underserved communities. By sharing their time and talent, our volunteers truly make an invaluable impact on the lives of Fabretto students. If you would like to learn more about our individual volunteer program or group service trips, please click here.