4-23-15 | Our Programs
Fabretto Partners with The Coca-Cola Foundation to Empower Rural Youth in Nicaragua
In 2015, Fabretto Children's Foundation is proud to be partnering with The Coca-Cola Foundation to provide access to education and entrepreneurial skills building for rural youth.
Fabretto began implementing its rural education program, the Tutorial Learning System program (called SAT for its acronym in Spanish), in 2007 in response to limited access to secondary education in rural Nicaragua. 50% of Nicaraguan youth do not enroll in secondary education.  In rural communities, particularly those with no secondary institution nearby, that percentage is even higher.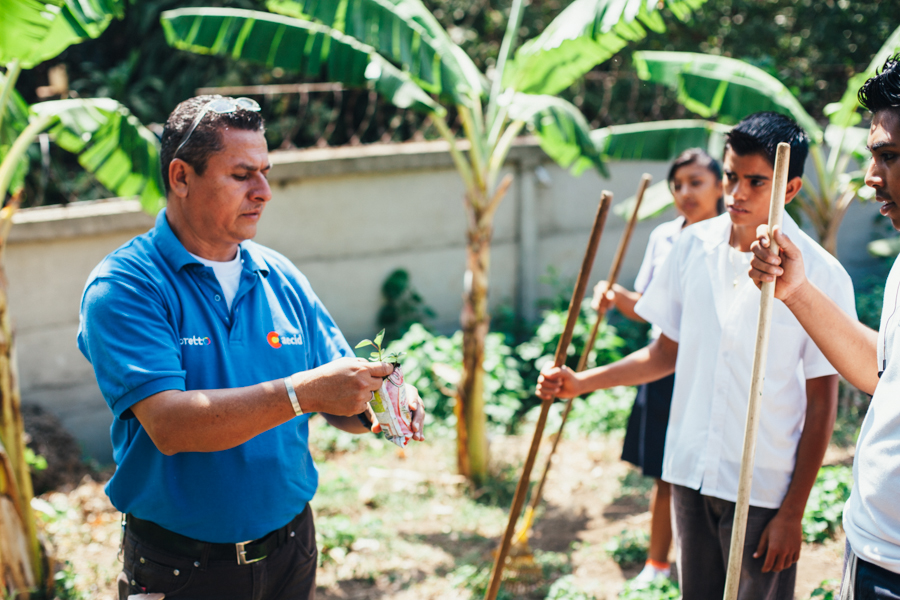 SAT students "learning by doing"
The program, which is fully accredited by the Nicaraguan Ministry of Education, responds to this need by sending trained tutors to educate youth in 51 isolated rural communities. In addition, SAT's curriculum emphasizes "learning by doing" and is specially designed to fit the rural context and to help youth develop agricultural knowledge and entrepreneurial spirit.
In partnership with The Coca-Cola Foundation, Fabretto will ensure that more than 670 youth access quality education. The program's comprehensive approach includes training for 44 tutors as well as a special focus on strengthening entrepreneurship and gender equality. The members of the two independent student cooperatives will participate in 120 hours of training, which leads to a technical certification in Entrepreneurship through the Nicaraguan Institute of Technology (INATEC).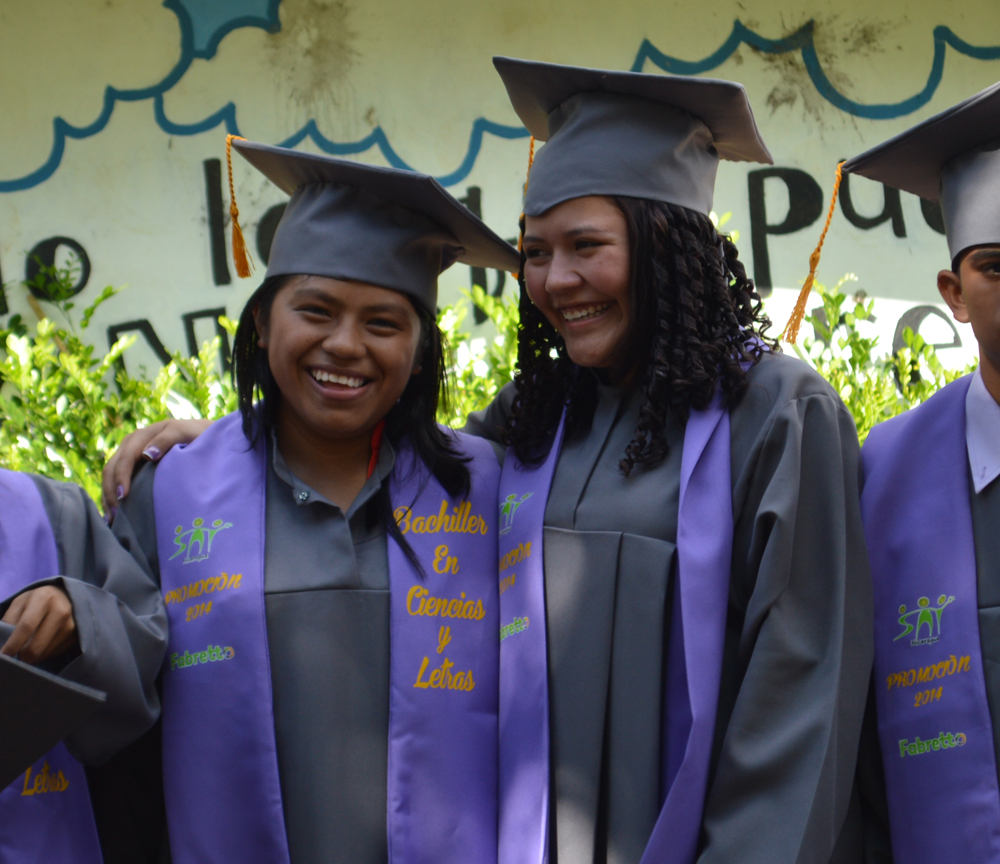 2014 SAT Graduates
In addition, Fabretto will pilot a Gender Equality initiative and offer women's empowerment courses to female students. These workshops, which were designed in response to the pervasive culture of "machismo" in Nicaragua, will help young women develop psychological, emotional, and technical skills, including a special unit on developing business initiatives.
Fabretto is proud to partner with The Coca-Cola Foundation to strengthen economic and educational opportunities for underserved youth in Nicaragua. Fabretto believes in the power of partnerships and collaboration. Strategic public-private alliances can generate sustainable change in rural communities and can empower young women and men to lift their communities out of poverty. To learn more about Fabretto's rural education program, please visit our Programs page.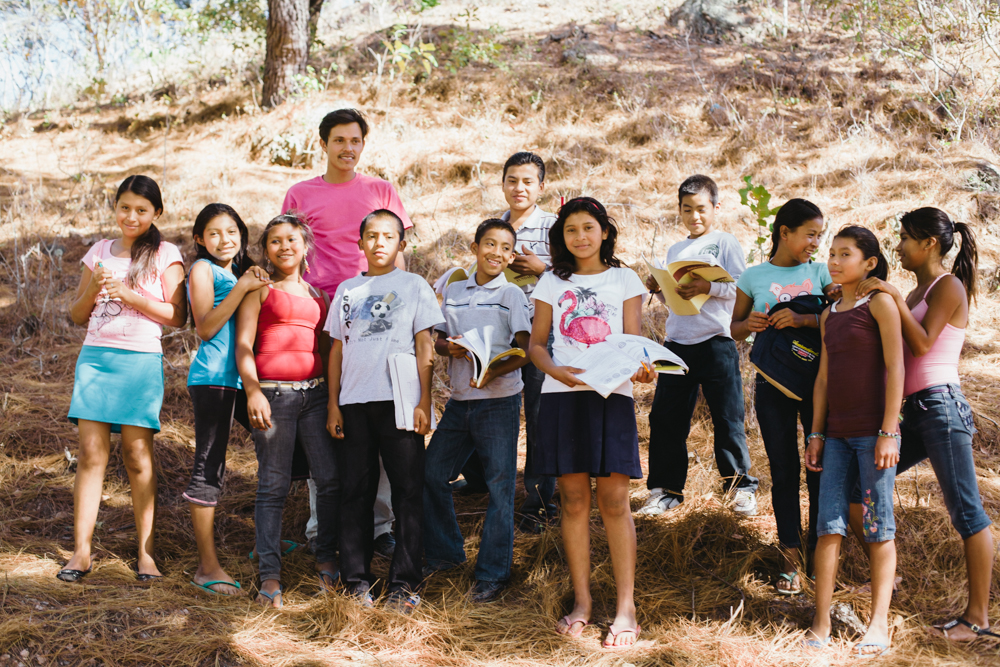 A first year SAT classroom