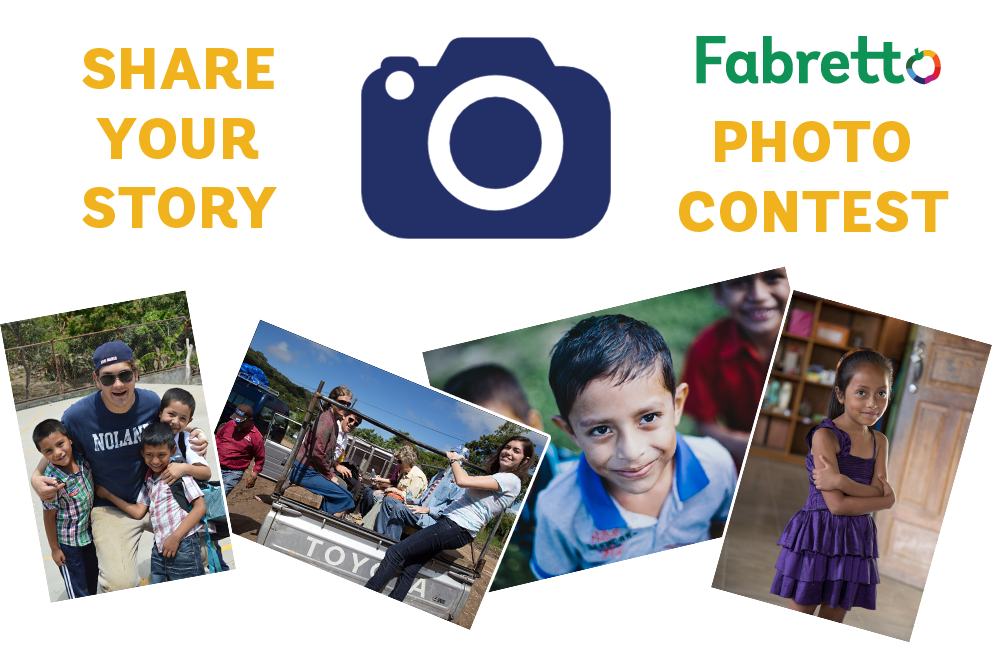 Voting for the Fabretto Volunteer Photo Contest is officially open!
It's time to choose the winner of the Fabretto Volunteer Photo Contest! The winning photo will be chosen by popular vote on Facebook starting on Monday, April 13th and ending on Thursday, April 23rd.
How to Vote:
Step 1: Make sure that you LIKE Fabretto Children's Foundation's Facebook page.
Step 2: Look at the photo submissions in the Fabretto Photo Contest App and click "LIKE" to vote for your favorite photo. You can like multiple photos, but you can only like each photo once.
It's that simple. Remember to share the contest with your friends on social media to spread the word. Thank you for sharing the joy of Fabretto!