3-23-15 | Volunteers
Classroom 2 Classroom Exchange with Raleigh Charter HS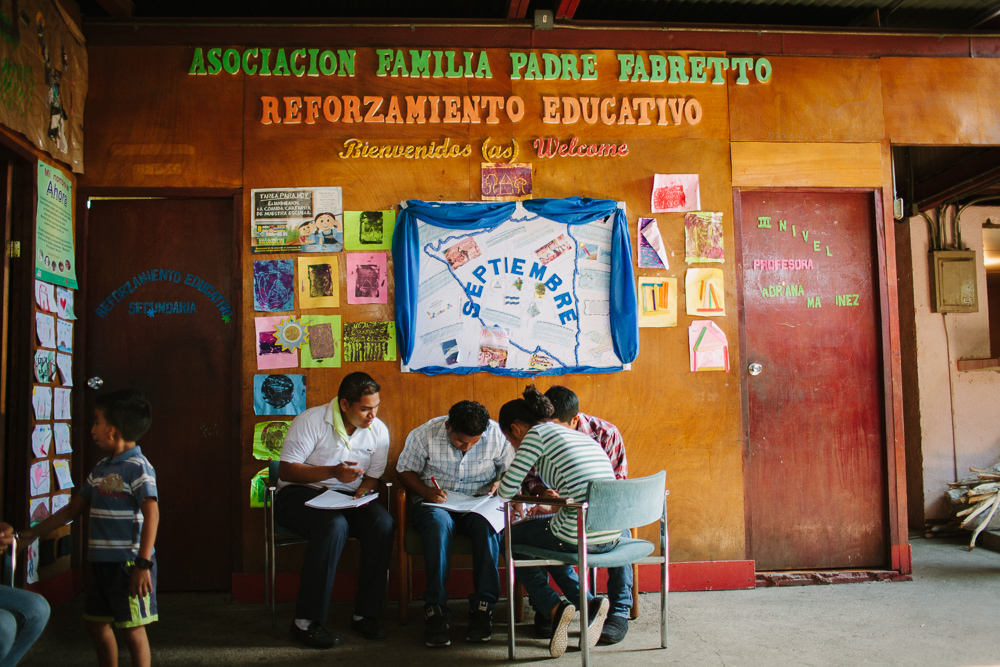 Fabretto's Education Center
In mid-March, Fabretto welcomed a group from Raleigh Charter High School to our Education Center in Acahualinca, Managua for an afternoon of cultural exchange. This year, Raleigh and Fabretto began a partnership to help youth from the United States learn about Nicaragua and develop cross-cultural understanding through Fabretto's Classroom to Classroom (C2C) Program.
C2C matches a "host" Spanish class with a Fabretto classroom in Nicaragua. Raleigh Spanish teacher Mark Slattery visited Fabretto on a trip to Nicaragua in 2014, and after seeing Fabretto's work in action, he decided to get his students involved.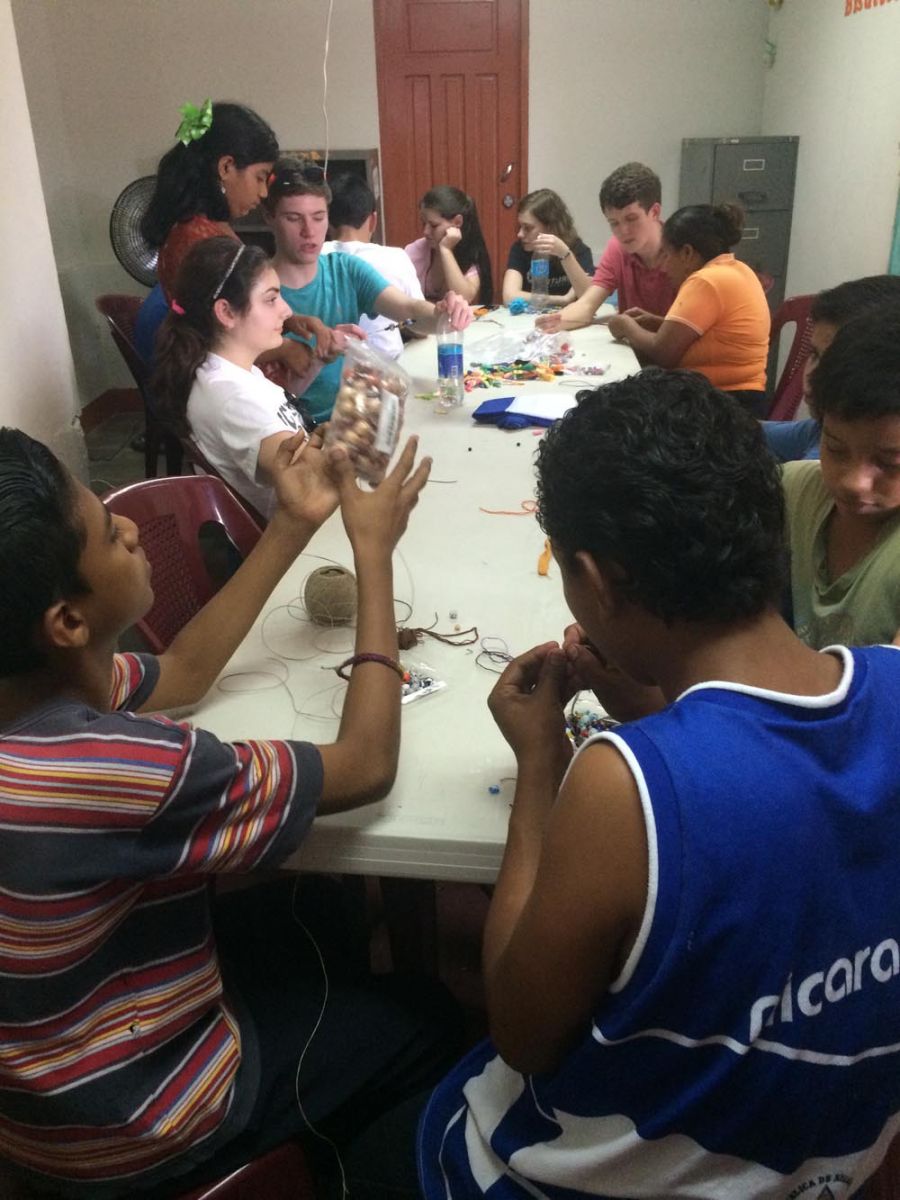 Arts & Crafts
Over the course of the 2014-2015 school year, Raleigh students participated in a Question & Answer Exchange with Fabretto students. Through the exchange, Raleigh students learned about the Acahualinca community and Nicaragua, while Fabretto students got to ask questions and hear about life in the United States. The Raleigh students also organized a drive to gather school supplies for their buddy classroom.
During Spring Break, the Raleigh Spanish Class visited Fabretto's Center, where they did arts & crafts projects with Fabretto students, enjoyed a performance of traditional Nicaraguan songs and folkloric dance, and visited the Nica HOPE jewelry cooperative. This exchange was a unique experience for both the Raleigh and Fabretto students and helped to build connections and understanding between youth from different cultures and backgrounds.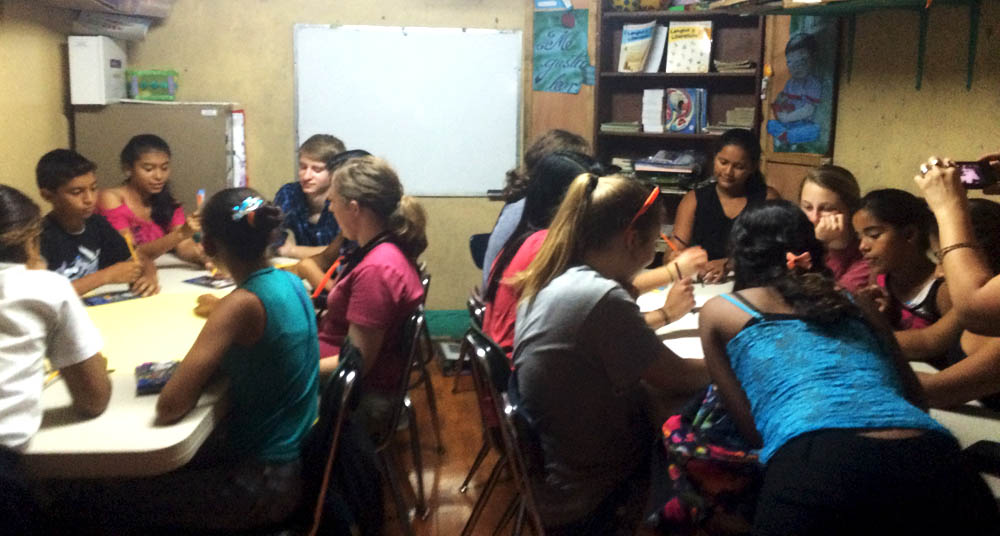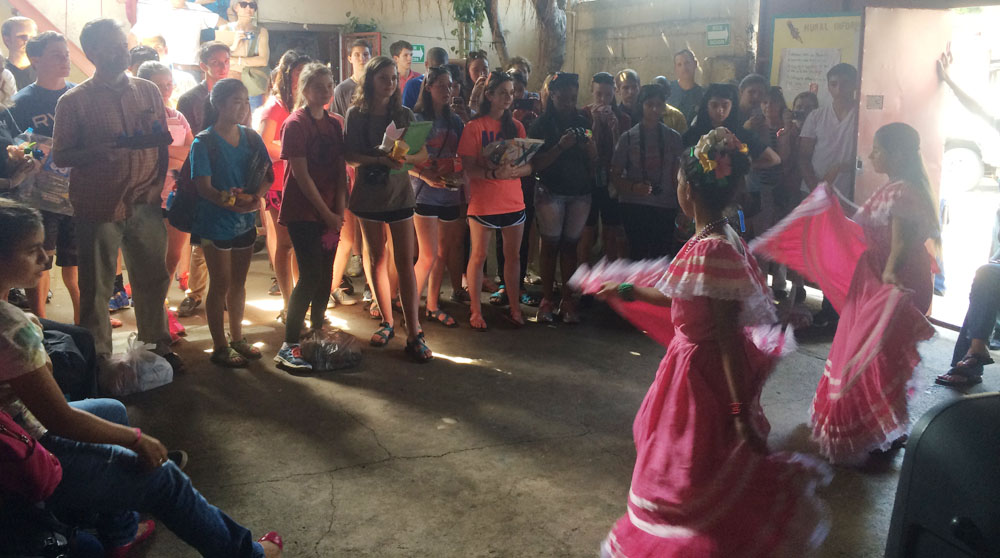 Cultural Exchange Activities
Interested in getting your school or community group involved? Let us know! We can tailor activities to your school's needs; in addition to C2C, students can form clubs, organize fundraising activities, travel to Nicaragua with a service trip, and more. For further information, please contact Ally at the Fabretto office at [email protected].