1-6-15 | Volunteers
Artist from Spain hosts birthday auction to support education in Nicaragua
In December, Spanish artist Marta MG celebrated her birthday in a very special way: by giving back to children in Nicaragua.
With family and friends at the Hotel Ercilla in Bilbao, Spain, Marta auctioned off one of her beautiful paintings.  With the proceeds from the painting and other activities at the event, she raised 1,000 Euros to benefit the children in Fabretto's education programs in Nicaragua.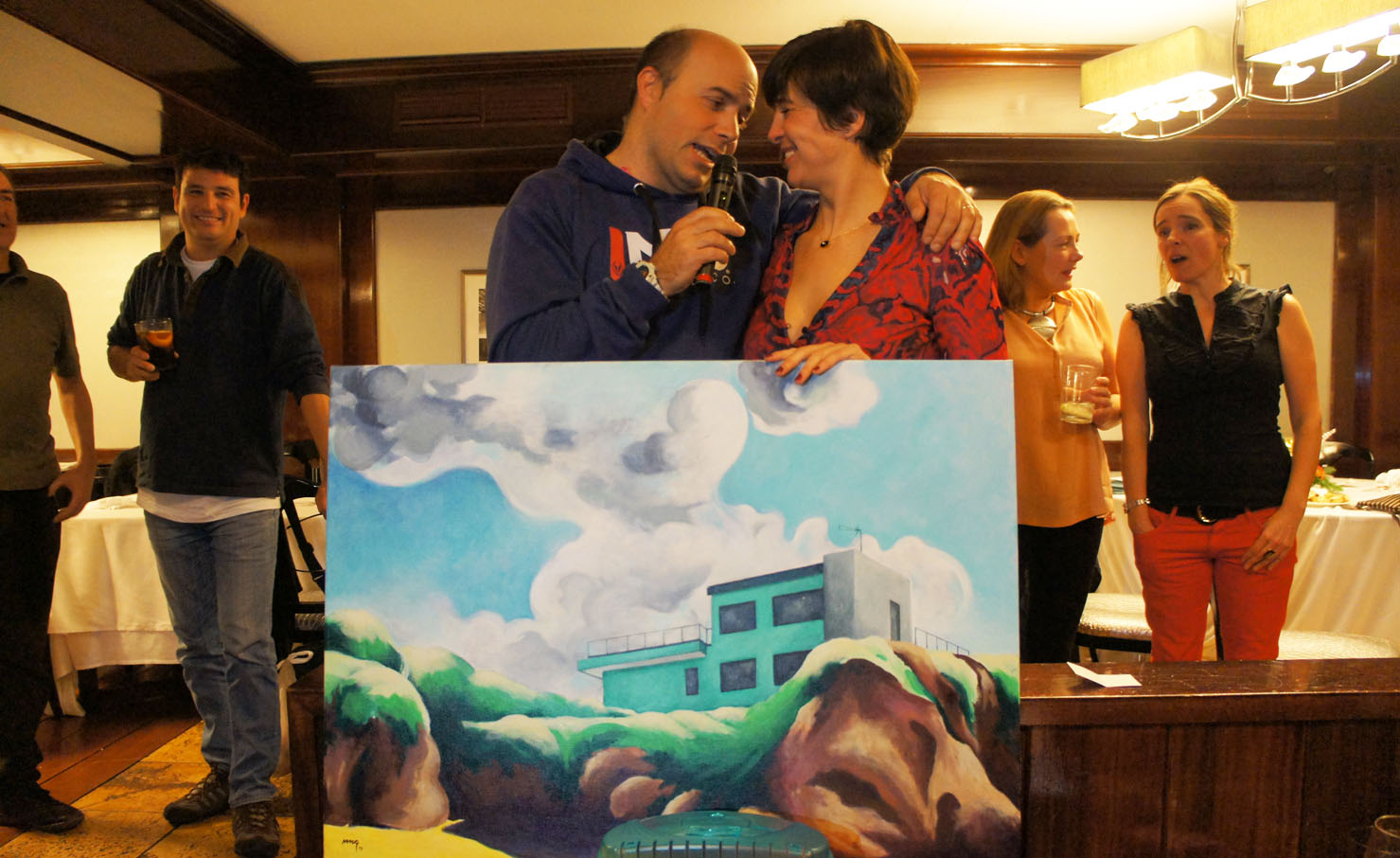 Thank you to Marta MG and to all who participated in this generous fundraising event!  By donating her birthday to Fabretto, Marta has directly impacted the lives of many children in Nicaragua.  With 1000 Euros, Fabretto can do so much – Serve over 1400 school lunches; sponsor education & nutrition for 40 children for 1 month; or construct and plant ten new school gardens, which can impact hundreds of children in the most impoverished communities.
You can make an impact, too!  Follow Marta's example by hosting your own fundraiser – it's both fun and rewarding to motivate your friends and family to support education in Nicaragua.  Our supporters and volunteers come from all around the world, and each one makes a difference in the lives of the children and families whom we serve. CLICK HERE to learn more about how you can get involved.