This Thanksgiving, Fabretto gives thanks to the people and organizations working behind the scenes to deliver nutrition to the neediest children in Nicaragua.  With our partners, food reaches the tables of children like Karina, age three, to fight child malnutrition in underserved communities.
Working alongside partner organization Feed My Starving Children, we distribute over 900,000 meals to children like Karina. Most of our beneficiaries receive food through their schools, but our Early Intervention program works to fight malnutrition for children 0-3, during the critical first 1000 days of life. Since Karina will not start preschool until next year, our staff delivers weekly food donations right to her door to ensure that she is healthy and ready for education in the future.
Here's how: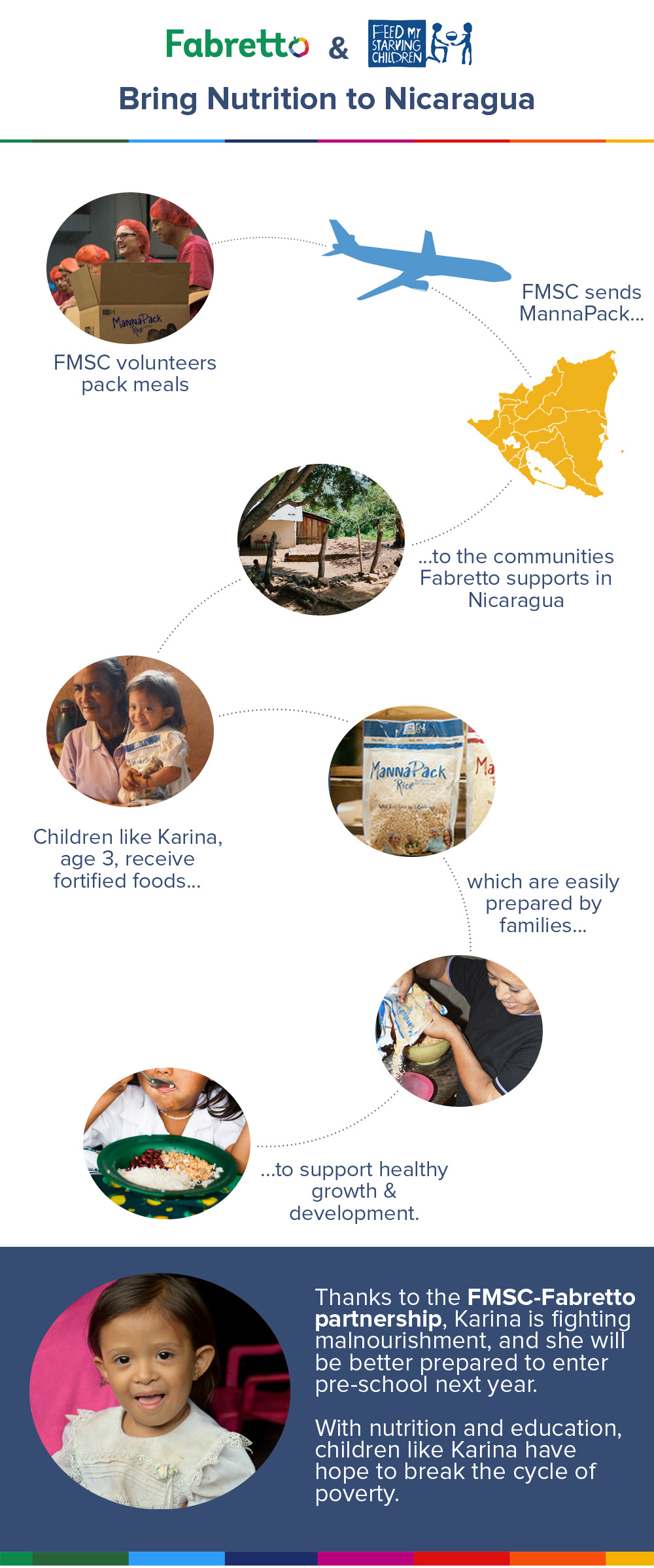 Learn more about Fabretto's patnership with FMSC in this video.
Join the Fabretto community table and be #PartoftheirStory this thanksgiving! 
JOIN THEIR STORY