11-18-14 | Success Story
This is My Story: "My Mom is Also My Teacher"
"I see my job as a mother extending into being a part of Jairo's education." 
-Glenda, Jairo's mother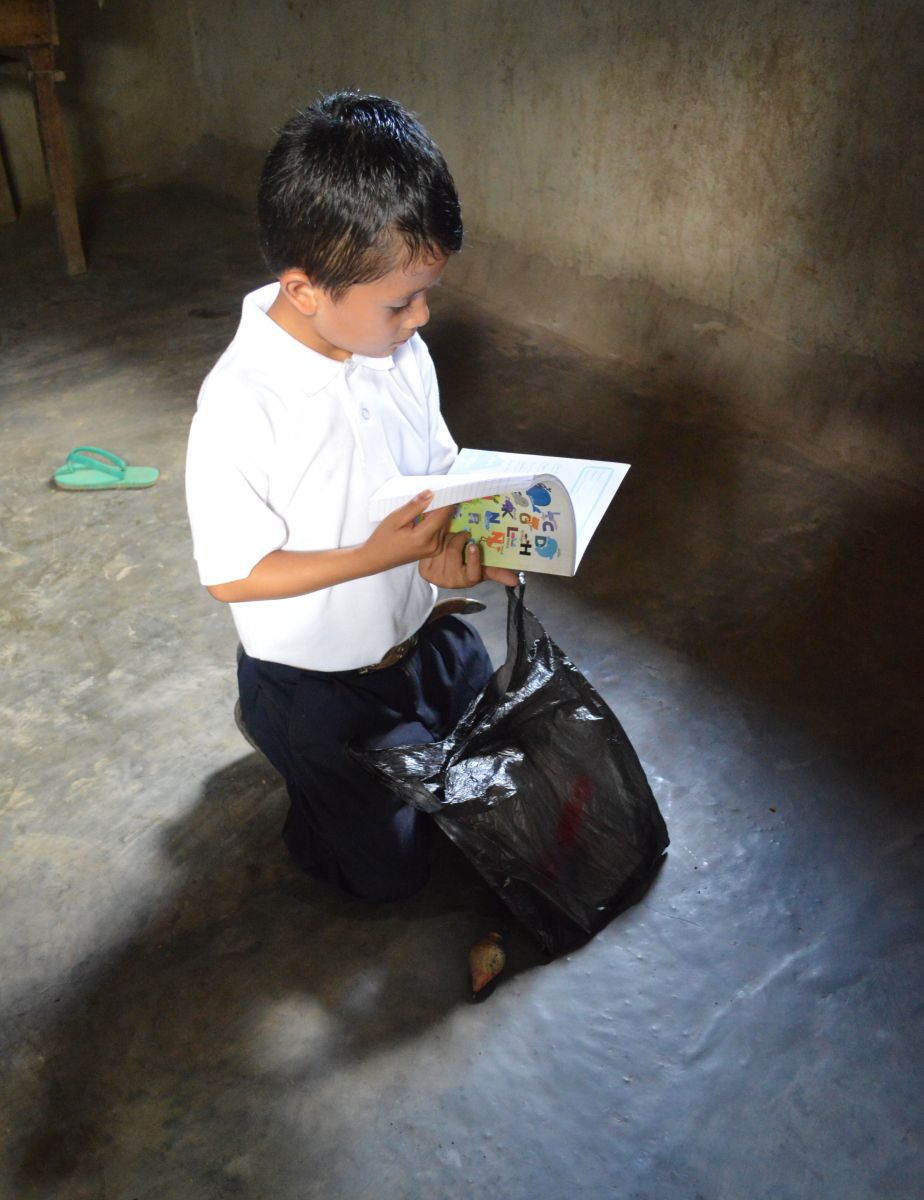 Glenda's son Jairo in their home in Cusmapa
Like most homes in her rural community, Glenda's house is a simple adobe structure with no electricity.  She and her children live about 10 miles from the nearest town, Cusmapa, in Northern Nicaragua.  But as I crossed the threshold, I saw how Glenda has made her home a special place: a home in which education comes first.
Most children in rural communities have little to no support from home.  Many parents are illiterate or only had few years of education themselves, or they lack time and motivation to get involved.  One of the goals of Fabretto's education and community program is to make parents an essential part of school activities and guide them to support children from home.
Glenda and Jairo's home, Cusmapa
Whether it be helping with homework or just making sure that their children arrive at school on time, parents can make an incredible difference – and Glenda's story is a testimony to the impact of parent involvement.
For the past several years, Glenda has participated in Fabretto parent and teacher training programs. With this knowledge, she has gone above and beyond to help her 6-year-old son, Jairo, succeed.
Before he was old enough to enroll in school, she used techniques from Fabretto Montessori Methodology training to teach Jairo the vowels and other basic lessons. She beamed as she told me, "Jairo learned to read in just three months thanks to Montessori." She even created an "enrichment corner" in her home with simple educational resources for her children.
This year, Jairo began attending first grade.  Each day, he walks over an hour over unpaved road and through several creeks, in order to reach his primary school, which Fabretto supports with education and school lunch programs.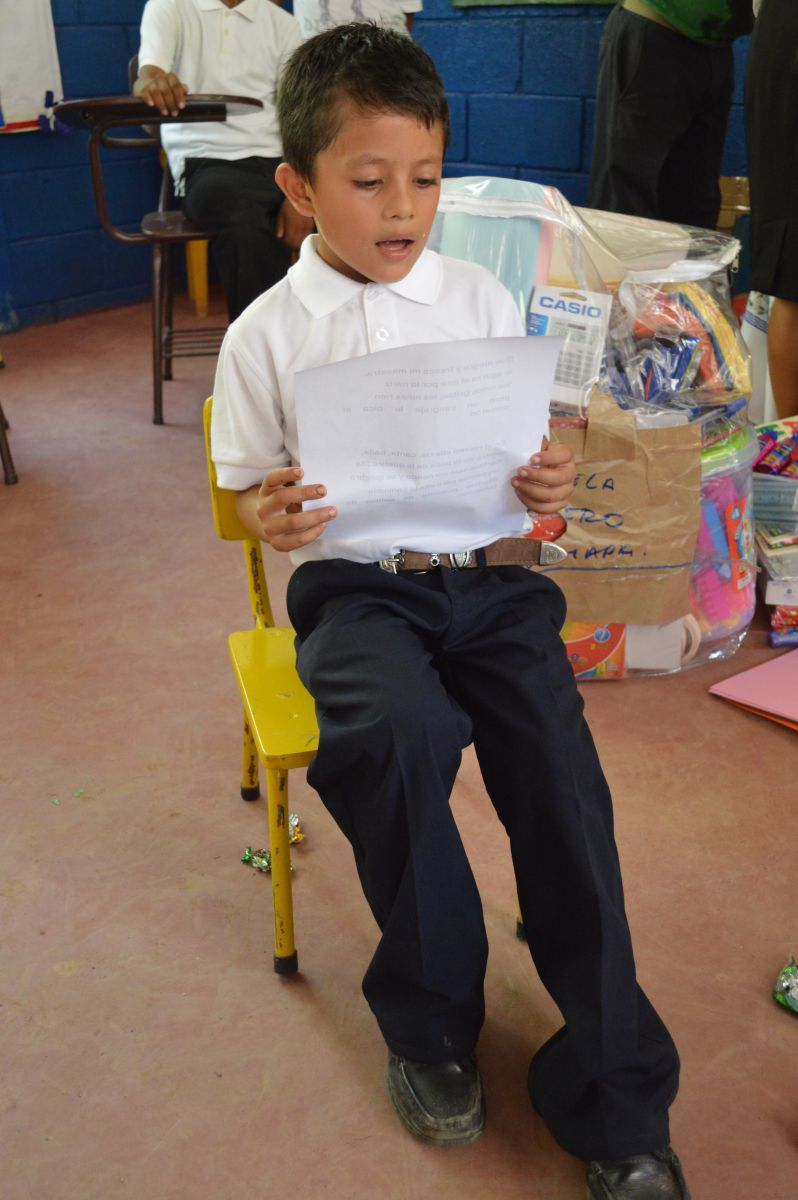 Jairo competing in a local reading competition, in which he won first place
With his mom's support, Jairo is excelling in school.  He recently won a local reading competition and soon will participate in the municipal competition.  While Jairo was thrilled to win candy and two new notebooks, the real prize was for his mother, who saw how her efforts are paying off.  Glenda's story shows the true meaning of the Fabretto community – working together to help children reach a better future.
YOU are one of the most important parts of the Fabretto community. Learn more about how you can be part of the stories of Fabretto students like Jairo this holiday season by following one of the links below:  
JOIN THEIR STORY