10-17-14 | Our Programs
Fabretto joins fight on Erradication of Poverty Day
"In some parts of the world, students are going to school every day. It's their normal life. But in other part of the world, we are starving for education… it's like a precious gift. It's like a diamond." -Malala Yousafzai, Nobel Peace Prize winner, 2014.
440 Days. That's how long we have left to achieve the 8 Millennium Development Goals set by the United Nations in 1993: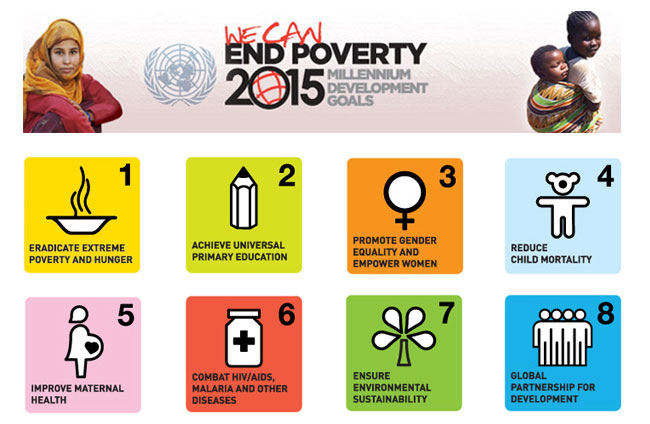 For the past 21 years, the world has observed the International Day for the Eradication of Poverty on October 17. This observance was established by the United Nations, along with the Millennium Development Goals to be achieved by 2015, as a reminder of the efforts we are making to end poverty, and the journey we still have ahead.
Fabretto is doing its part to achieve several of these goals in Nicaragua, with the belief education is key to breaking the cycle of poverty. However, Fabretto recognizes that "education" encompasses all ages, and that development begins at an early age; that it is not limited to classroom learning, as evidenced by the SAT students' business initiatives, vocational training, and cooperatives; and that learning and development is affected positively by adequate health and nutrition, which is why 2.1 million school lunches were served in 2012 alone. These programs work together to bring about change in the lives of over 12,500 children and their families.
Changes are happening, slowly but surely: the poverty rate in Nicaragua has dropped from 50.8% in 1993 to 42.5% in 2009, and enrollment in primary school has increased dramatically in the last 15-20 years. Fabretto sees this change every day in its Education Centers, and although the statistics and data are telling, they do not speak as loudly as the countless stories of Nicaraguan children, youth, parents, and teachers who are fighting poverty every day.
Join Fabretto in the fight against poverty by donating now!