10-14-14 | Program Achievements
Fabretto Celebrates Three Years of the McGovern-Dole Food for Education Project
Over the past three years, with funding from the USDA's McGovern-Dole Food for Education project, Fabretto has helped strengthen education quality and food security for over 70,000 preschool and primary school students in Nicaragua.  This project was executed in collaboration with partner organizations the American Nicaraguan Foundation, Food for the Poor and the Nicaraguan Ministry of Education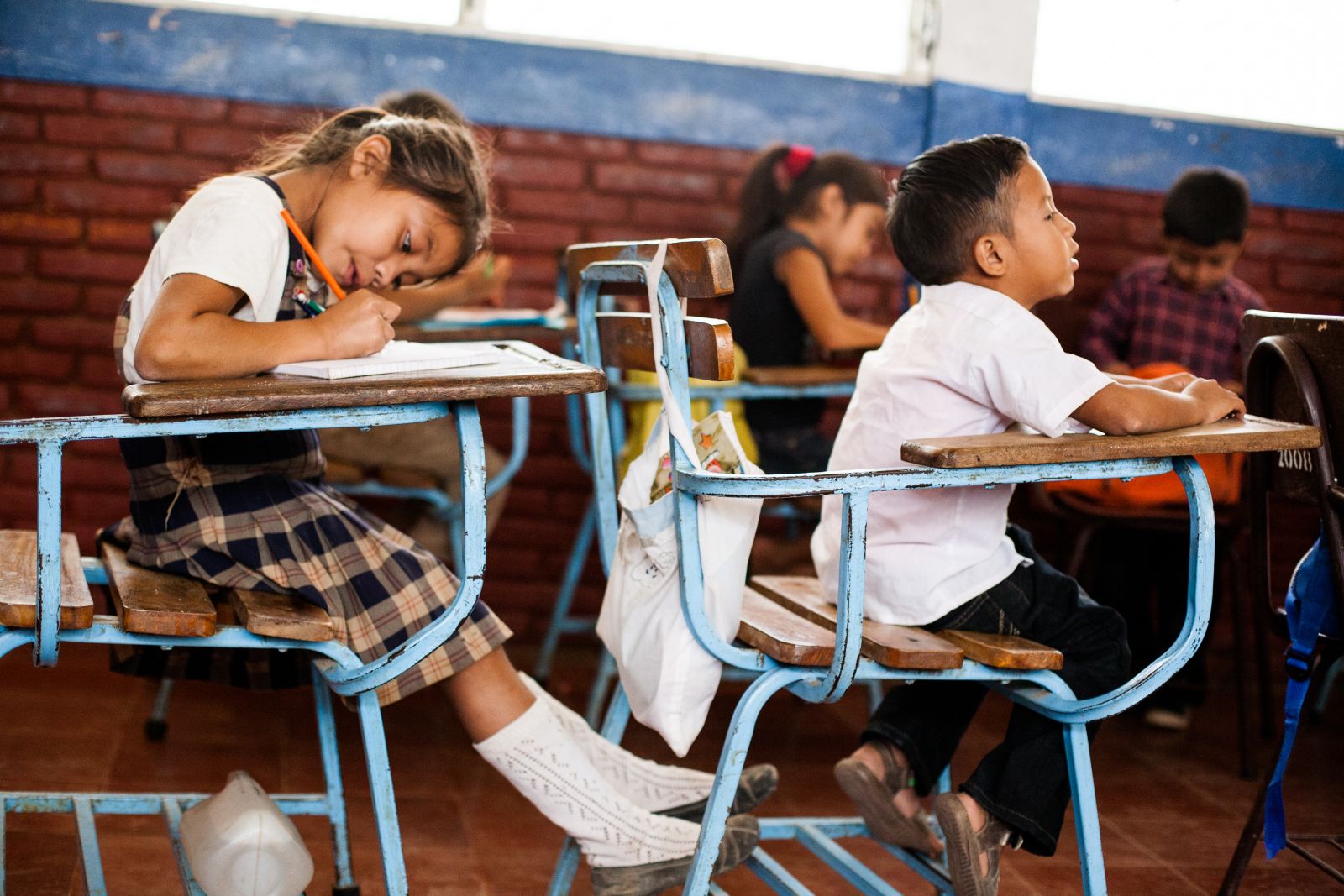 To support healthy child development and alleviate hunger, the Food for Education project donated fortified food products (potatoes and soy) and supplementary foods to schools in at-risk communities.  Fabretto coordinated with partner organizations to implement school meals programs, reaching a total of 744 schools.
Community education was central to the project's activities.  Through teacher and parent trainings, the project ensured that communities not only have the tools to succeed, but also the knowledge to be able to use resources effectively. Preschool and primary school teachers were trained as "Master Teachers" in Montessori methodology and are now prepared to spread their knowledge to more teachers in their communities.
The impact over the past three years has far exceeded nearly every goal set, with the following results: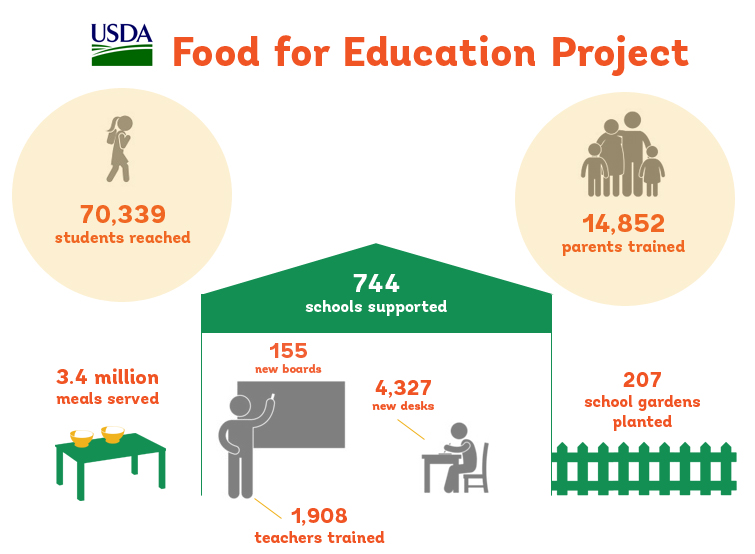 To commemorate the achievements of the project over the past three years, families, teachers and students gathered in the town of Ocotal representatives of Food for the Poor, ANF, the Ministry of Education and Fabretto.  The USDA's Jimmy Bolaños praised the collaborating organizations for effective implementation and management of funds.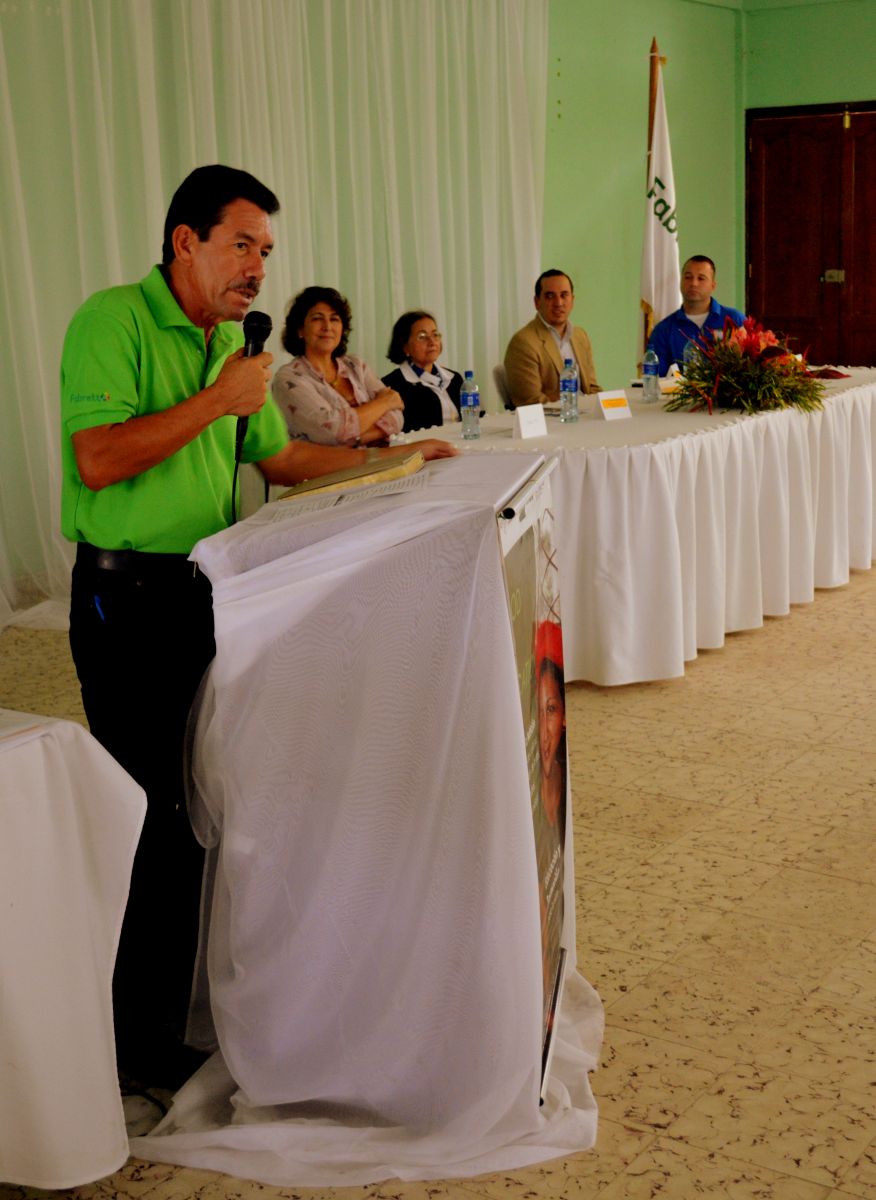 The Ministry of Education representative congratulated the community for their effort and participation throughout the project.  He commented, "A student's grade is a reflection of how well the whole educational community is doing; it is not just how well they are performing in school, but how involved their parents and teachers are."  To recognize their outstanding effort, participating teachers were presented with final diplomas and donations of dictionaries and teacher workbooks for their classrooms.
The celebration ended with a meal of traditional Nicaraguan dishes with a twist: instead of typical ingredients, volunteer parents cooked using the fortified food products donated by the USDA. It was a wonderful opportunity to show off the delicious recipes that community members have created over the past three years.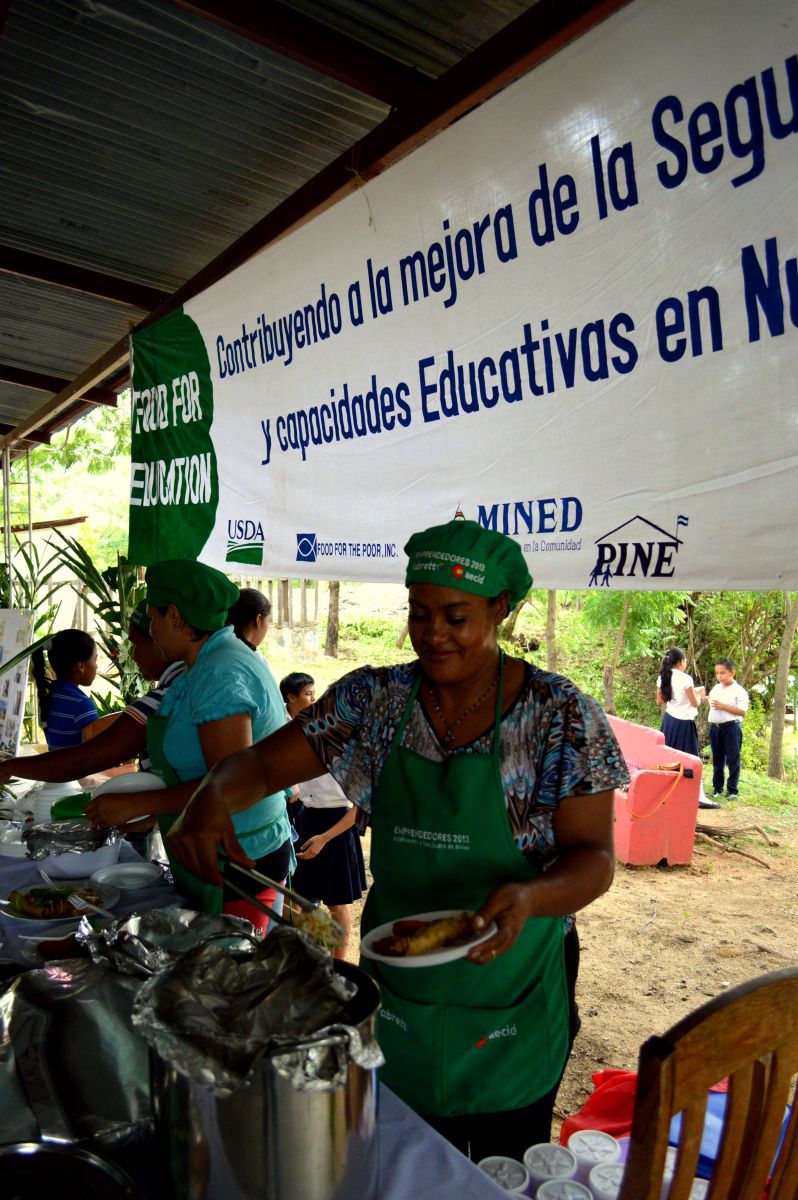 Get involved! Learn more about Fabretto's programs, or click here to make a donation today and help more children access education and nutrition programs.