9-17-14 | Volunteers
Volunteer Story: Maria from Accenture
Each year, Fabretto receives around four volunteers from our partner organization in Spain, Accenture. Employees of this consulting firm have the option to donate one month's paycheck to Fabretto, in additon to which they are offered the opportunity to travel and work as volunteers during their vacation. This year we got to meet Accenture's Gemma and Maria. Gemma shared many of her experiences on our blog, and now we have the pleasure of sharing Maria's experience as a Fabretto volunteer as well.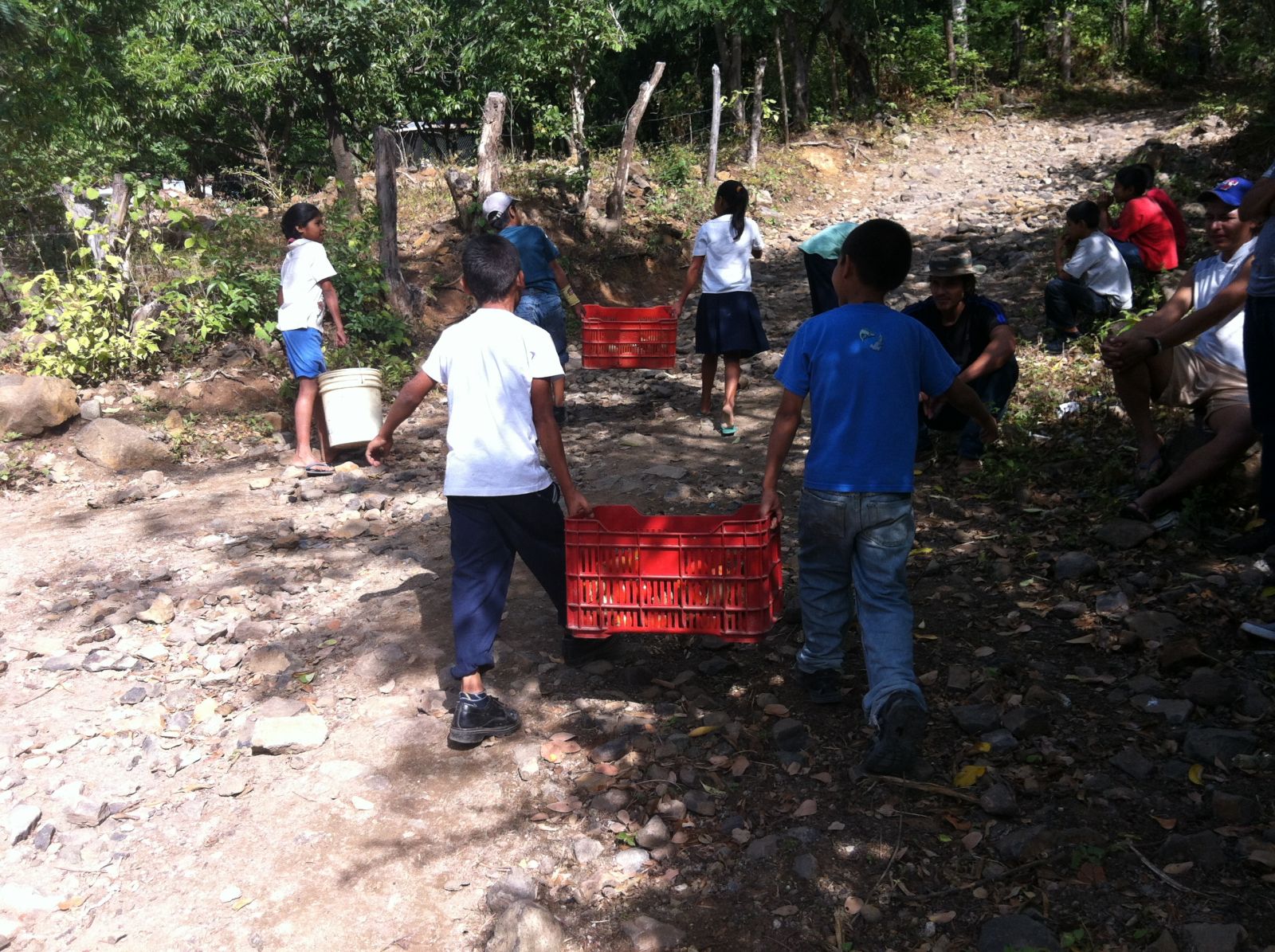 Students from the Fabretto center in Somoto, photo taken by Maria
I had the opportunity to be a Fabretto volunteer, and learn first-hand about the work being done in Fabretto centers and schools.
During my stay in Nicaragua, I spent a few days in the North, visiting the Fabretto centers in Somoto, Cusmapa and Quebrada Honda. While there, I got to learn about and participate in a diverse array of activities; I gave out food in Cusmapa to more than 10 schools (a weekly event that happens every Tuesday), I went to a reinforcement class, I learned about Fabretto's education programs, I ate lunch with Fabretto students, and I witnessed the incredible administrative work behind all of the center activities. What had the biggest impact on me was the workforce behind each and every one of the activities at a Fabretto center.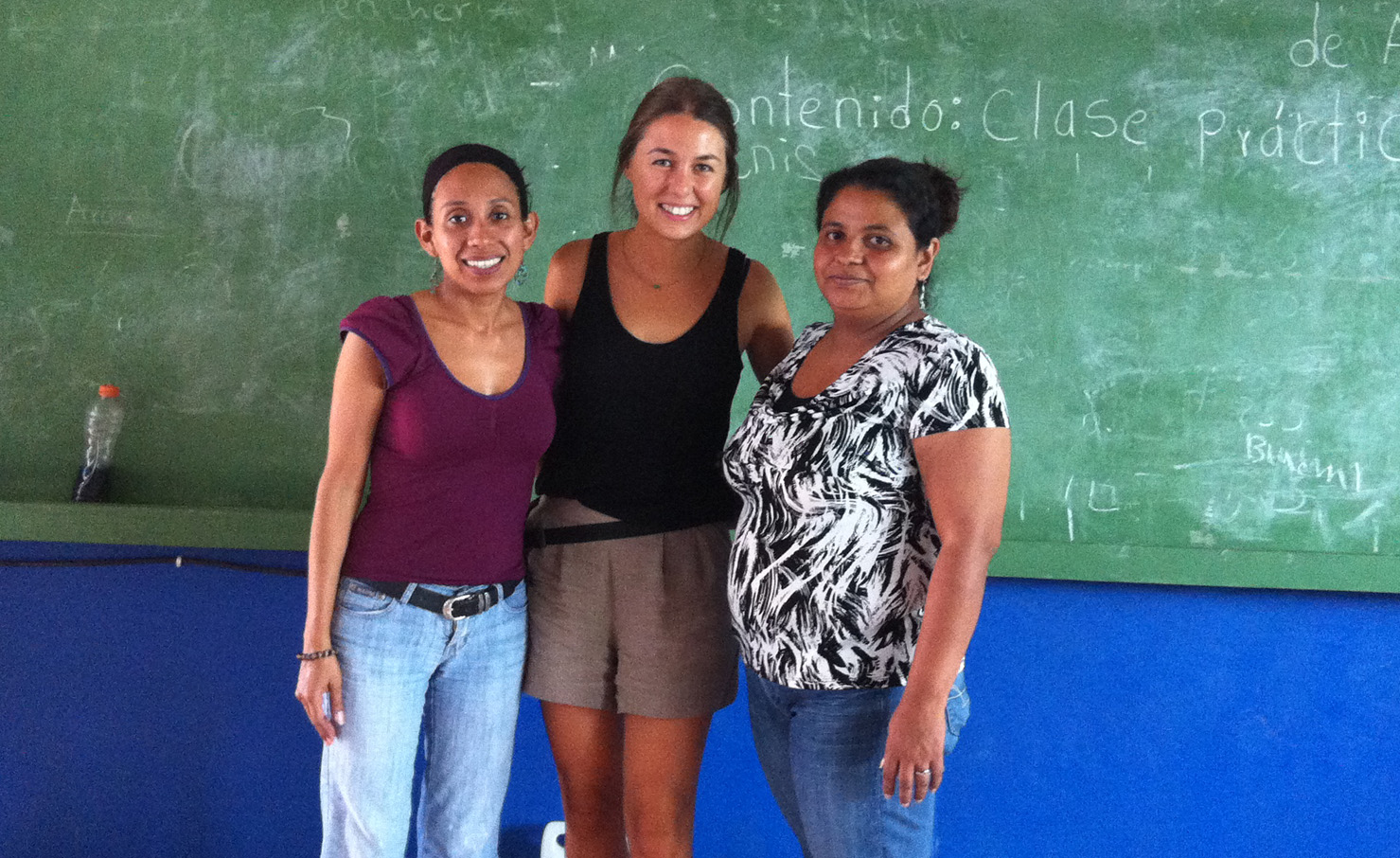 Maria, center, with two Fabretto staff members
During my visit, I met people who were incredibly dedicated to their work: administrators, cooks, teachers, directors, mothers and fathers, workers – all going about multiple jobs, and always with a big smile. People like Fátima, Don Luis, Westher, Victor, Isaura, among others, are directors, parents, psychologists, and teachers all in one, and have enough energy for each of their roles.
When starting out as a volunteer, you often think of what you will be able to contribute, but in my case, each of these people taught me something. I hope to take away a lesson from each and every one of them, and from this unique experience as a whole.
If you want to learn more about how to become a Fabretto volunteer, click here.
If you have already volunteered with or visited Fabretto, you can share you story too by clicking here.