9-16-14 | Success Story
Teachers in Ocotal: Pioneers In Creative Education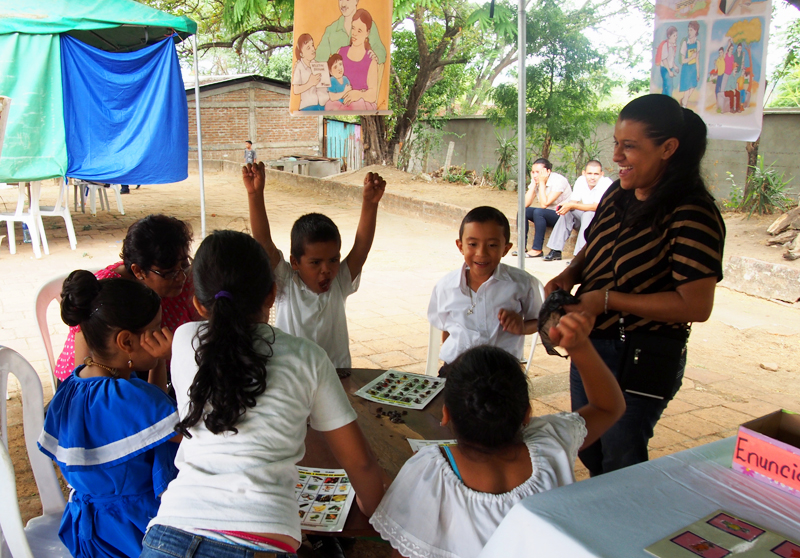 Fabretto education programs are intended to deliver a well-rounded education that is integral in approach and involves the participation of the entire community in the education process in order to ensure that students are well-supported throughout their school years.
Seria Delia is truly a leader in education; Besides the formal trainings she has received from Fabretto, she has also created her own teaching lessons based on the trainings in order to adapt lessons to the needs of her students. Her lessons are based on the principles of Montessori methodology, such that they are interactive and student based, and even involve the participation of the student's parents.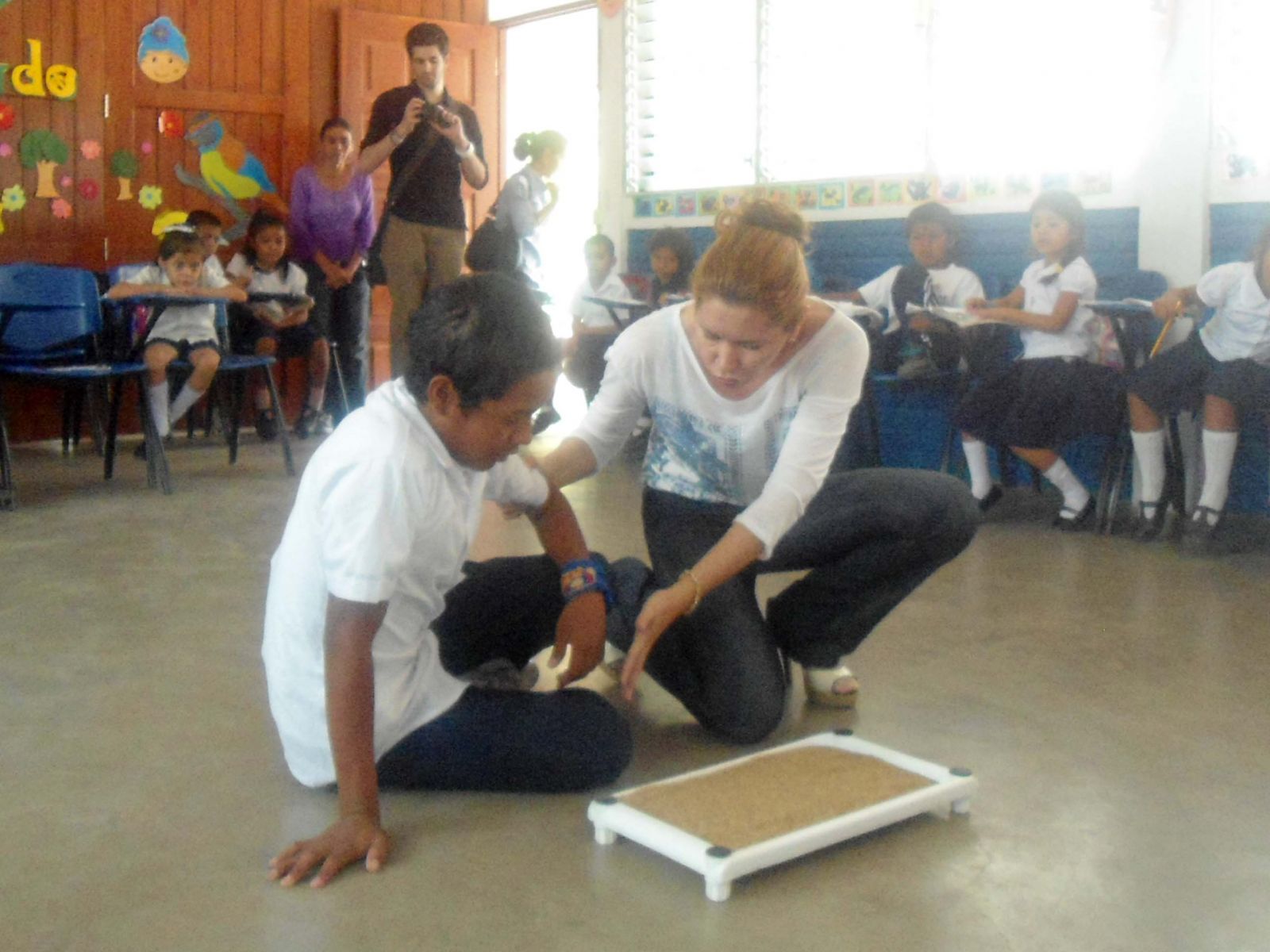 Seria Delia with one of her students 
Not only is Seria Delia putting these types of student-centered lessons into practice in her own classroom, she is also increasing the impact of her training by training other teachers, resulting in a huge community impact. She says, "the results surprised me. I have been able to involve parents and raise awareness about topics such as the environment, creativity, and taking advantage of resources in the home (…) students have been more motivated to come to class, and therefore have performed better in school."
Thanks to the teacher training that Fabretto offers, the quality of education for Fabretto beneficiaries is always increasing. Seria is an example of how training one teacher can impact many lives. Not only was she trained by Fabretto, she took this training and made it her own and shared it with others, inspiring both teachers and students to keep learning and to keep increasing the quality of education in Ocotal.
To support Fabretto training programs, make a donation here.