7-17-14 | Sponsorship
Sponsored Children in La Cruz Reach Secondary School
In the La Cruz trash dump in Nicaragua, education is a way for children to escape a lifetime of scavenging for recyclables. In partnership with the nonprofit buildOn, Fabretto built the La Cruz school in 2011. Today, children have the opportunity to choose education over working in the trash dump.
This year, four students–Ana, Heiling, Lester, and Darling–became the first children from their community to go from 6th grade in La Cruz to full time secondary school in Esteli. Their story is a testament to the hope that sponsors bring to children in need. Each day, the four students walk over an hour to reach the nearest secondary school in Esteli.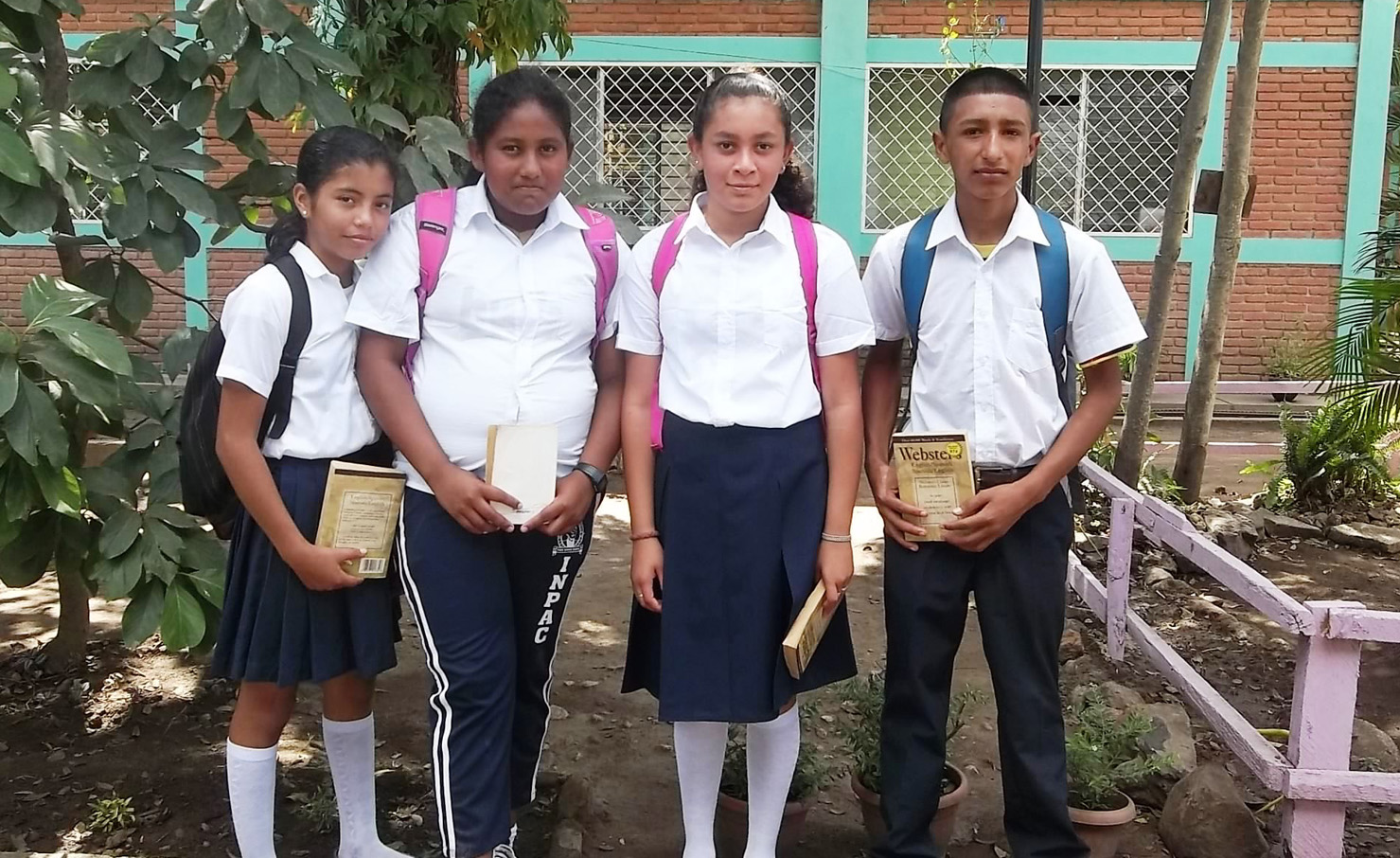 Ana, Heiling, Darling, and Lester
At first, the students' parents were nervous about sending them, and the children feared rejection from their peers. Growing up in the trash dump, their life experiences are fundamentally different  But with encouragement from Fabretto's staff, their child sponsors, and their teacher, Cristina, the four young people have overcome these challenges and have continued their education. "Fabretto supports us with our uniforms, shoes, school supplies," said Ana. "Thanks to this support, my grandma was motivated to send me to school in Esteli. I'm really happy here, and our teacher is great with us."
Now in July, the middle of their first year of secondary school, all four students feel comfortable at school and are doing well in class. One student, Lester, reflected on his experience, "I feel good – I've been accepted at school like any other kid." He added, "My favorite class is English because someday I want to learn to communicate with people from other countries."
Child playing during recess at the Fabretto school in La Cruz
Their sponsors have been a constant source of support and motivation to overcome the challenges of life in the trash dump. With Fabretto Child Sponsorship, education brings hope to children in La Cruz.
Join our community – Sponsor a Child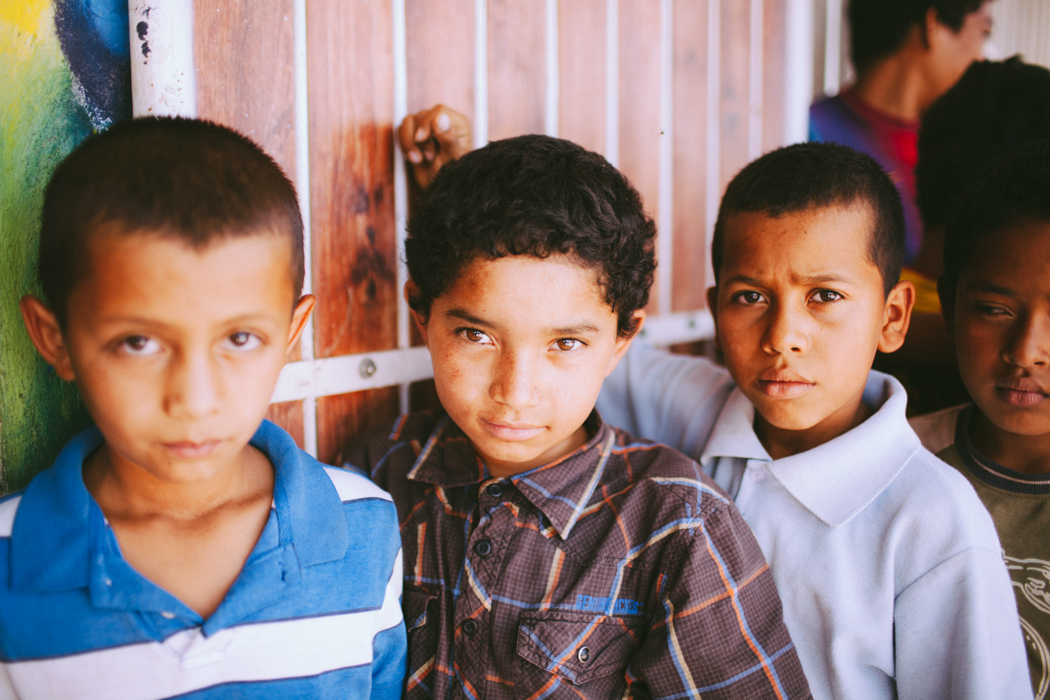 Students at the Fabretto school in La Cruz