In the Acahualinca neighborhood, Fabretto's programs truly open a world of opportunity for youth. Acahualinca, adjacent to the Managua city dump known as "La Chureca," is one of the most impoverished, vulnerable communities in all of Nicaragua. At Fabretto's Education Center, children and youth find support through our programs with after school classes, vocational education, nutrition programs, and the Nica HOPE Project.
With Fabretto's education programs combined with economic opportunity through the Nica HOPE Jewelry Cooperative, youth in Acahualinca are changing their lives. Two young cooperative members, Juan and Orquidea, shared their stories with us after our photoshoot of the cooperative's newest line of jewelry for the Fabretto Summer Catalog.  Both actively participated in Fabretto's education programs and recently graduated from high school–in Acahualinca, where children often drop out before finishing the 6th grade, earning a high school diploma is an incredible achievement. With financial stability through the cooperative, Juan and Orquidea have been able to pursue a university degree.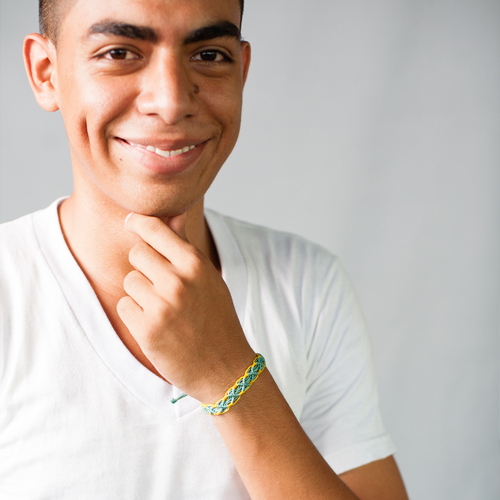 JUAN
Despite growing up in difficult conditions in Acahualinca, Juan never gave up on his education and was a regular at Fabretto's center throughout his youth. Fabretto's education programs helped him learn computer skills and jewelry making in addition to reinforcing his knowledge of the public school curriculum. Today, he is proud to study Business Administration at a local university. As a member of the Nica HOPE Cooperative, Juan has the flexibility to work part time around his class schedule and earn a steady income that helps him cover university expenses–books, enrollment fees, and more.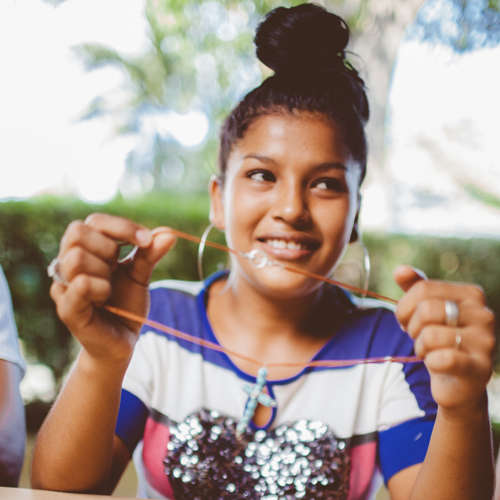 ORQUIDEA
Normally quiet, Orquidea opened up at the photoshoot to tell us about her experience. Today, she is in her first year of university majoring in Journalism. Here's her experience with Fabretto and Nica HOPE, in her own words:
"Two years ago, I was enrolled in computer classes through Fabretto's vocational education program at the San Francisco Center. I began participating in the jewelry workshops, and I didn't hesitate for a second to become a member of the Nica HOPE cooperative, which was forming at that time.
Today, I'm a legal member and speaker in the cooperative. I'm also in my first year of the university majoring in Journalism, and thanks to the income I earn with our business, I can cover my university expenses. I'm still pretty young, but I think up to this point, I can say that I've learned to fight to achieve my goals, and I've been successful."
We're so inspired by Juan and Orquidea's determination to reach a better future. Browse the Summer of HOPE Catalog below!