5-15-14 | Our Programs
Fabretto Community Fair Promotes Health & Education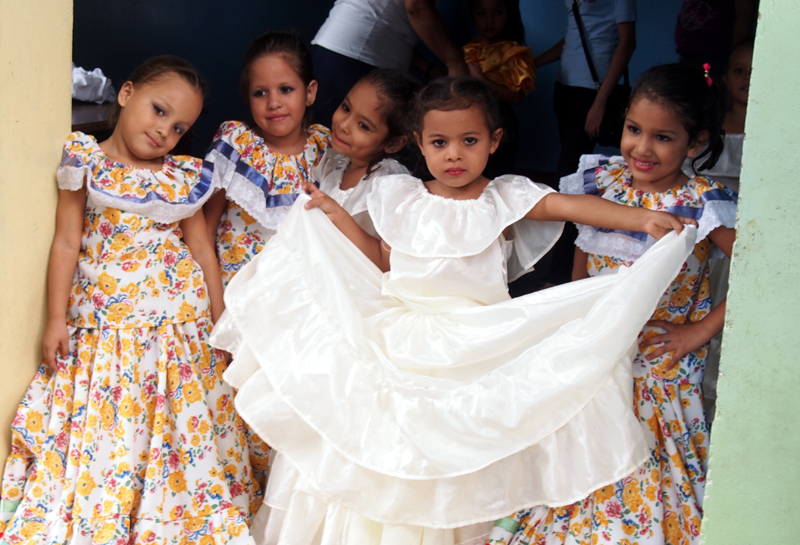 Community fairs are a way for Fabretto to share nutrition, health, and education knowledge with a broader audience and involve families in Education Center's activities. This May, our Education Center in Ocotal hosted a community fair with support from USDA and the Food for Education project. We also welcomed collaborating local organizations FUNDESE, Libros for Niños, and government program INTA (Instituto Nicaraguense de Technologia Agropecuario).
Students, teachers, and community members visited different booths and participated in fun educational and cultural activities. Children enjoyed fruits and vegetables bingo, story time, and math games, while parents shared recipes for preparing healthy meals and learned about health and hygiene. A group of children in enrichment classes also got to perform a special folkloric dance for their parents.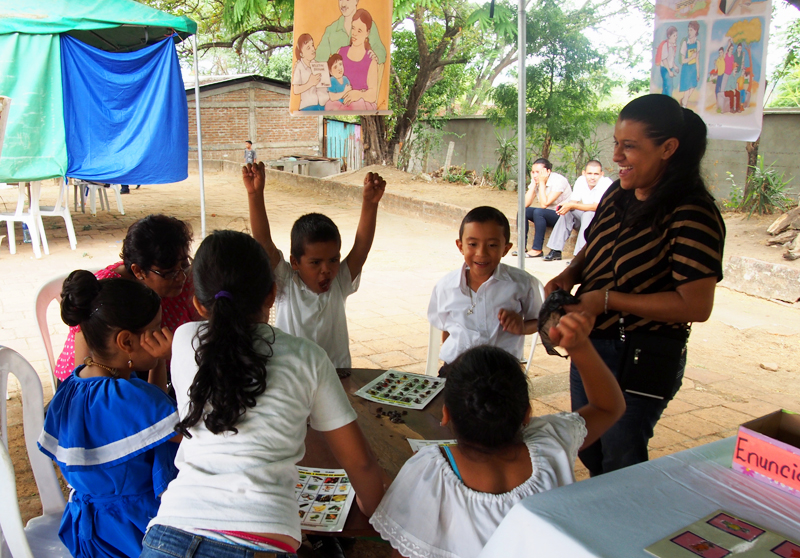 Students playing bingo at the fair
Visitors also enjoyed the Ocotal Center's garden, which has flourished with the beginning of the rainy season. Students in our enrichment classes take an active role in tending the fruits and vegetables, and the harvest is incorporated in the daily school lunches for children in our programs.
Help us mobilize more communities by making a donation to support the Community Well-being and Development program. Thank you to Nikki Brand for the photos of the fair.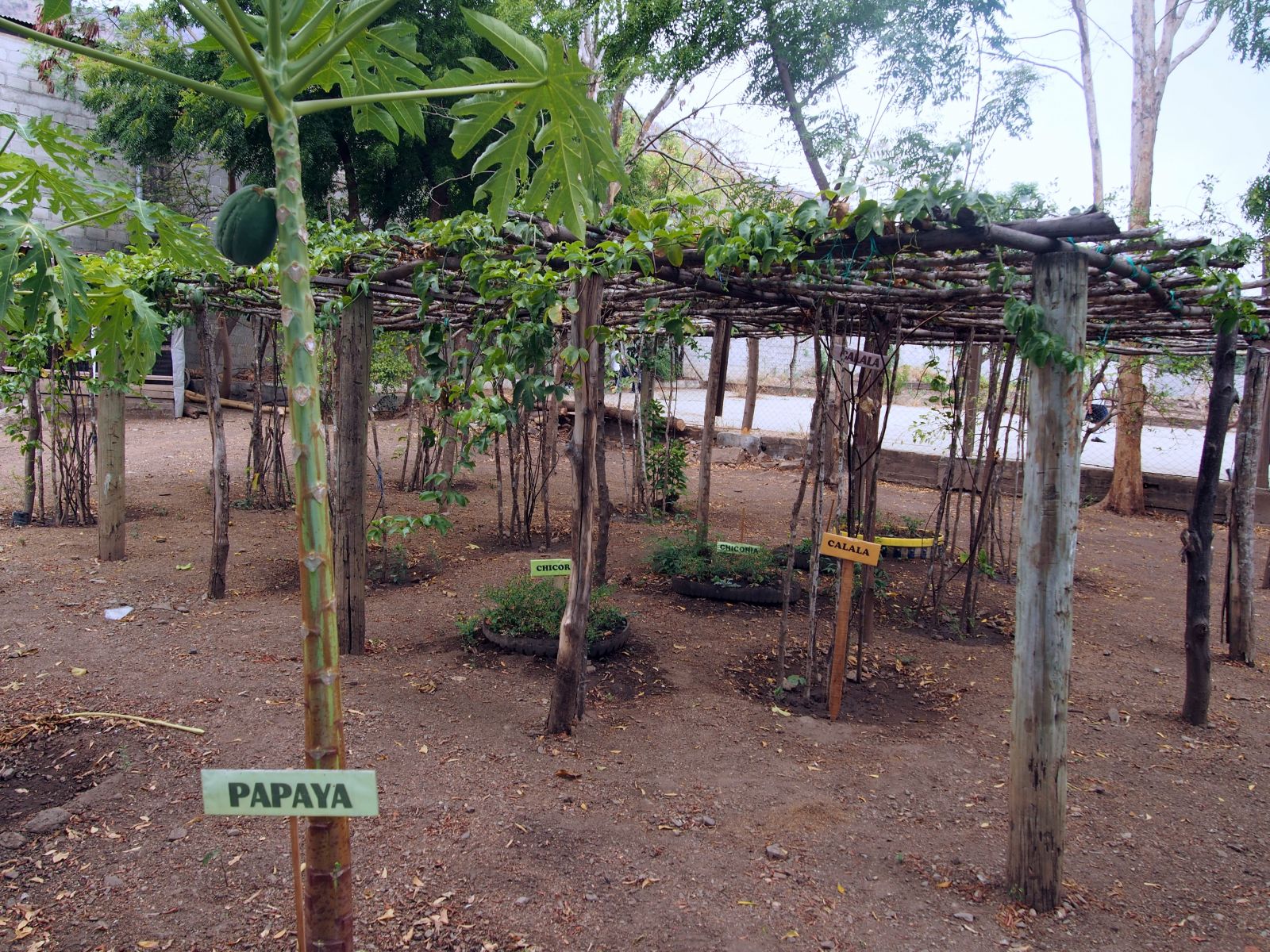 Papaya, chicory, and passion fruit trees growing in the Ocotal garden